We recently had the opportunity to visit the new PetSuites Baton Rouge facility at 8200 Perkins Road near Southside Produce. We were pleasantly surprised by the facility, the qualified and knowledgable Pet CPR certified team and the many services they provide. It's guaranteed to be your pet's new favorite place! Pet Suites has a gorgeous facility focusing on safety, comfort, and fun for your fur babies! It's truly a one of a kind experience that features bone-shaped in-ground pools, indoor play yards and unique services including all-day play and puppy preschool!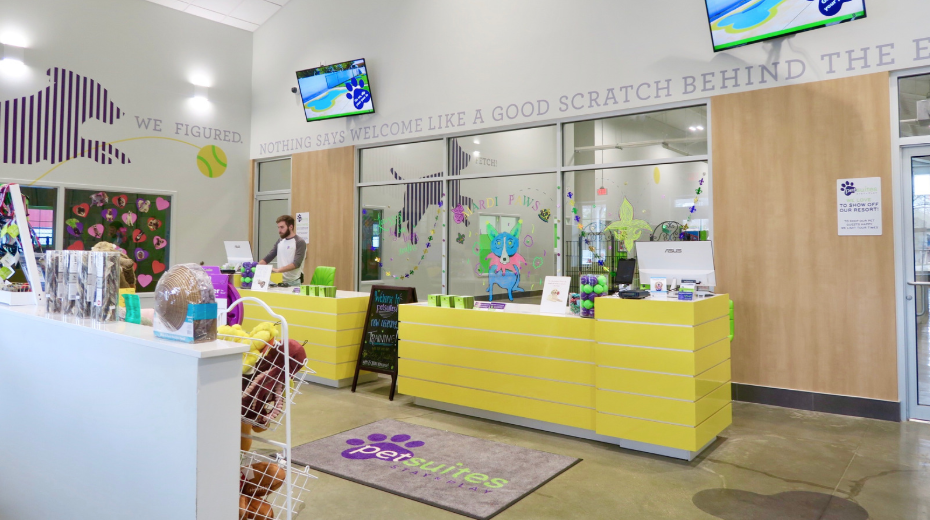 There's no doubt that PetSuites Baton Rouge will provide the most fun a dog can have. They will also provide a tailored, safe environment for your four-legged bestie. The attention to detail on every level is impressive. The facility is sparkling clean with climate-controlled indoor playrooms, they keep clean bedding and high-quality (easy on the tummy) food available for their guest.
Stay and Play, Boarding and Grooming
Above all, they really get to know the dogs and cats and cater to each pet's unique personality. Playgroups are arranged by pet size and personality after rigorous safety evaluations. They also monitor every feeding and playtime to make sure guests are eating well and getting plenty of exercise.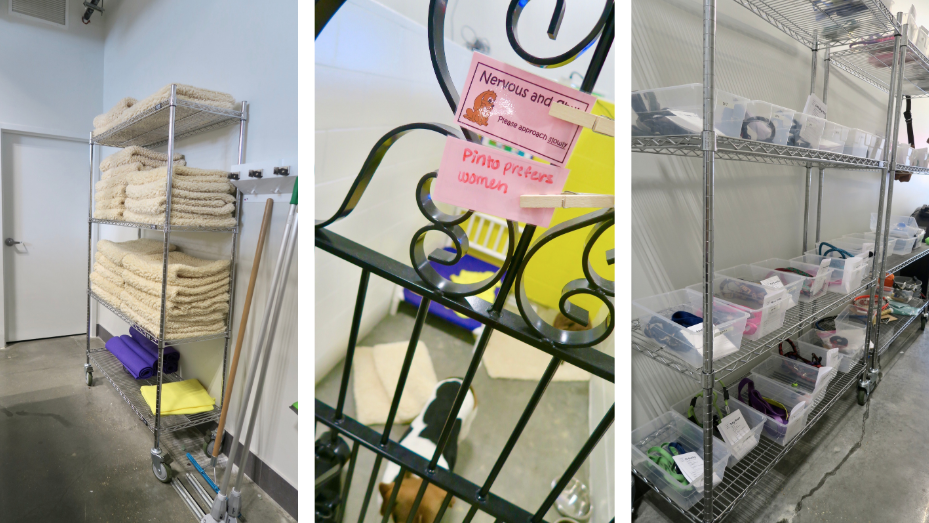 As the "Leader of the Pack" in the pet boarding industry, PetSuites currently operates 27 locations in 12 states. For nearly 20 years, PetSuites has been providing a convenient one-stop location for daycare, overnight stay, and grooming services, therefore, Pet Parents can have peace of mind knowing that PetSuites' top priority is caring for their pet's needs with genuine love and exceptional care – keeping them happy, healthy, and safe.
One of our Baton Rouge Moms Ambassadors, Courtney Cotharn-Lambert, had the opportunity to check out PetSuites and get her dog groomed, here's a short review from a Baton Rouge Pet Mama:
"I had the pleasure of getting to tour the PetSuites facility off of Perkins. They have suites for dogs and cats to stay; indoor and outdoor play spaces, yard time, play time, and cuddle time. They also provide puppy training and grooming. My sweet Yorkie and Carin terrier mix needed a bath and a cut badly. They got her shot records and then escorted her back. A little less than two hours later I get a call that she's finished and ready to be picked up. I pick her back up with little wait time in the lobby and let me tell you that eleven year old girl looked some kind of cute! She was dressed in a purple bow and bandanna. This place is cute, well staffed, and I'm looking forward to using them again in the future. Go take some time and check them out!"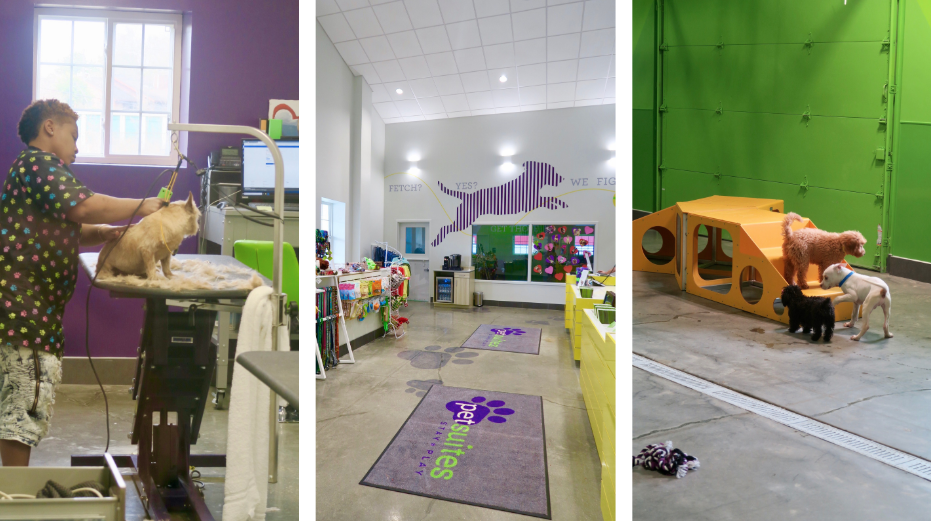 PetSuites Baton Rouge New Customer Specials:
New customers will receive $35 off their first services (boarding, grooming, etc.) – not valid on retail items. All they have to do is type the code "SOCIAL35" in the additional information section if they fill out the registration form online.
Unique Services:
All Day Play – for the most energetic and social guests! Over 8 hours of play during the day, large outdoor play yards include exercise equipment and puppy pools in warm weather, the indoor playground provides lots of room to play and relax when needed.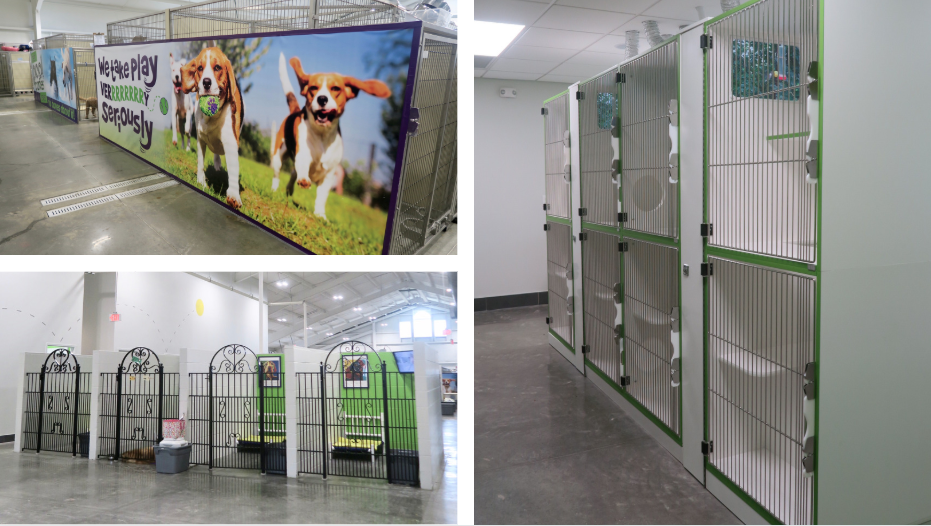 The new PetSuites Baton Rouge care facility features fun and expansive play areas, comfy cat condos, appealing daycare options, overnight boarding, grooming and more. Amenities include early check-in/late check-out and an extensive retail area for all your pet's needs. Stop by the Baton Rouge location for a free tour and experience the PetSuites difference for yourself! To learn more, visit Pet Suites on Facebook, Instagram and on their website.
Disclosure: This is a "sponsored post." The company who sponsored it compensated BRM via a cash payment, gift, or giveaway. Opinions expressed herein are that of the author and are not indicative of the opinions or positions of the sponsor.