The Family Friendly Baton Rouge weekend guide is a round-up of all the best events happening this weekend and things to do near you. There is no shortage of family-friendly things to do in Baton Rouge with your family!
Events are subject to change, be sure to check events are as scheduled before heading out.
Things To Do in Baton Rouge This Weekend
Live After Five
Friday, April 21st,  5 – 8 PM
North Boulevard Town Square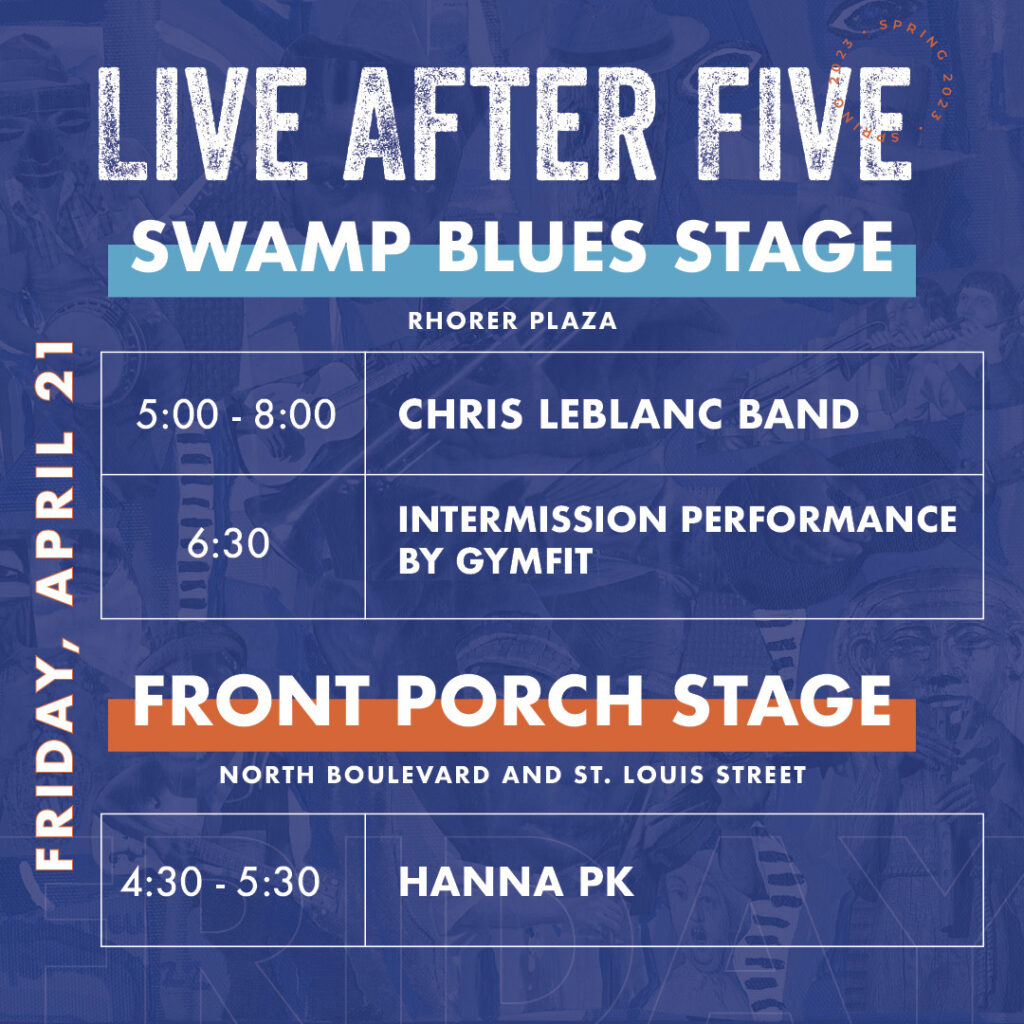 Spring festival season is HERE, and it's about time to work Live After 5 into the rotation! Mark your calendars, gather your krewe, and get ready for a rockin' time!
Join us for live music, delicious food and drinks, local art vendors, kids activities, and a whole lot of dancing in the heart of Baton Rouge.
The Chris LeBlanc Band requires no introduction, as LeBlanc is a home-grown blues crooner and a member of the LOUISIANA ROCK AND ROLL HALL OF FAME. This local favorite is kicking-off Baton Rouge Blues Festival weekend the only way we know how: music, dancing and a whole bunch of fun.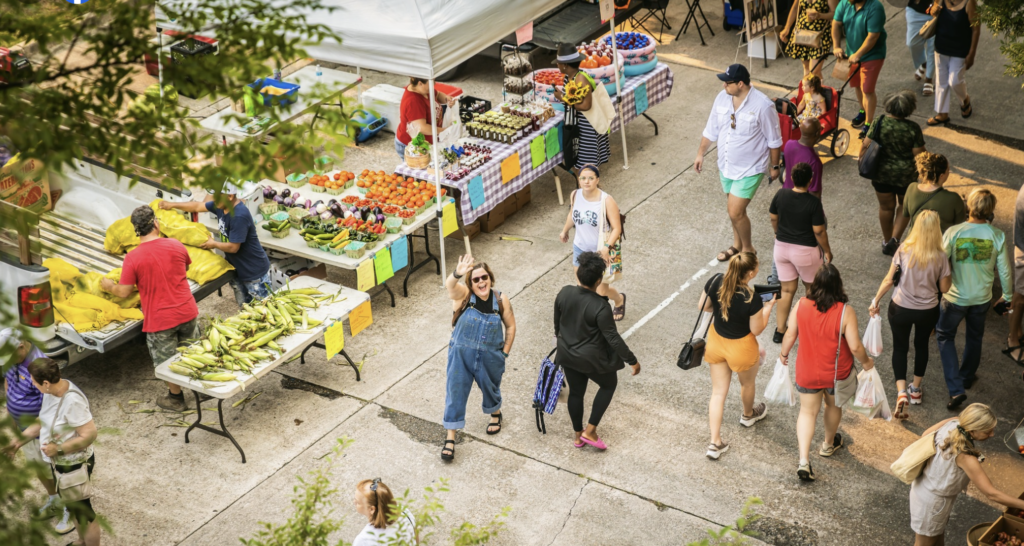 Celebrating Earth Day at the Farmers Market! This year, in addition to the usual array of fresh produce and artisanal goods, they will be highlighting the importance of native Louisiana plants. Farmers and vendors work hard to bring you the best of what our region has to offer. We believe that supporting local agriculture is an important way to show our commitment to sustainability and environmental stewardship.
Kids Activity: DIY Tote Bag Kids Activity
Bring your old shirts to the Sprouts table and turn them into market tote bags!
Live music from Victor Andrada!
Free parking is available at all locations of the Red Stick Farmers Market. All farmers and vendors accept cash and Market tokens. If you would like to use a credit, debit or Louisiana Purchase (SNAP) card, they can swipe them at the Market Information Booth in exchange for Market Tokens.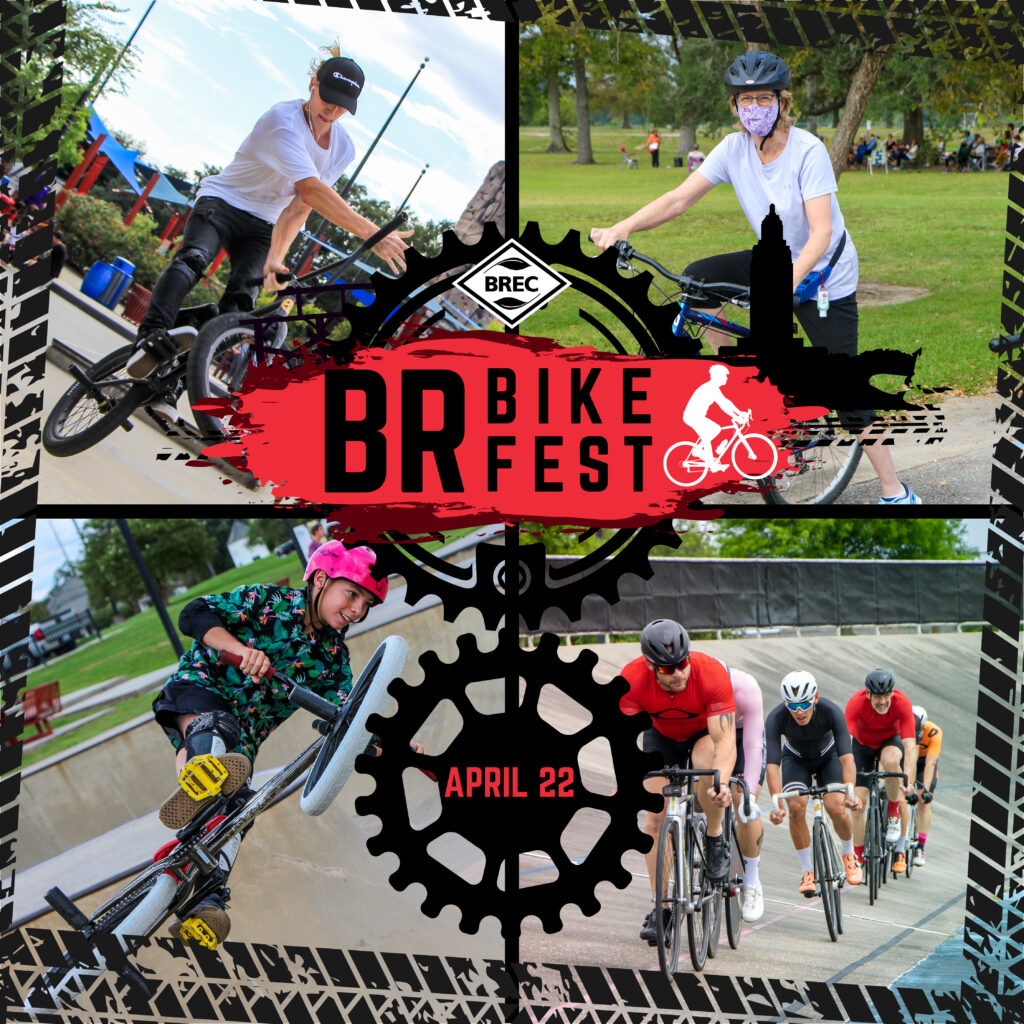 Are you bananas for bicycles? Join BREC for the second annual Baton Rouge Bike Festival. Come enjoy velodrome demonstrations, free rides on BREC's BMX track, BMX skate park competition, and guided bicycle rides along the Pennington Trail.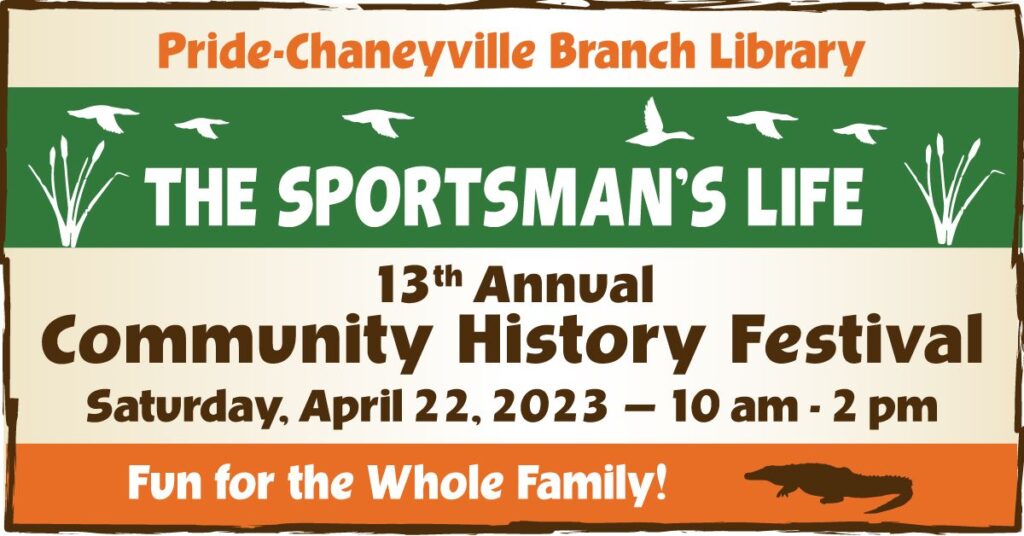 Join the Pride-Chaneyville Branch Library in celebrating their 13th Annual
 Community History Festival, The Sportsman's Life, on Saturday, April 
22, 10 a.m.-2 p.m. The whole family will enjoy a day of FREE country fun, 
food, games, crafts, and entertainment. Activities will include rodeo roping, 
a bouncing bullpen, archery, basketball arcade, virtual reality headsets, 
electronic reel fly fishing, football toss, boxing bags, face painting, balloon 
animals, storytimes, artesian BBQ and hot sauce cooking demos, and much 
more!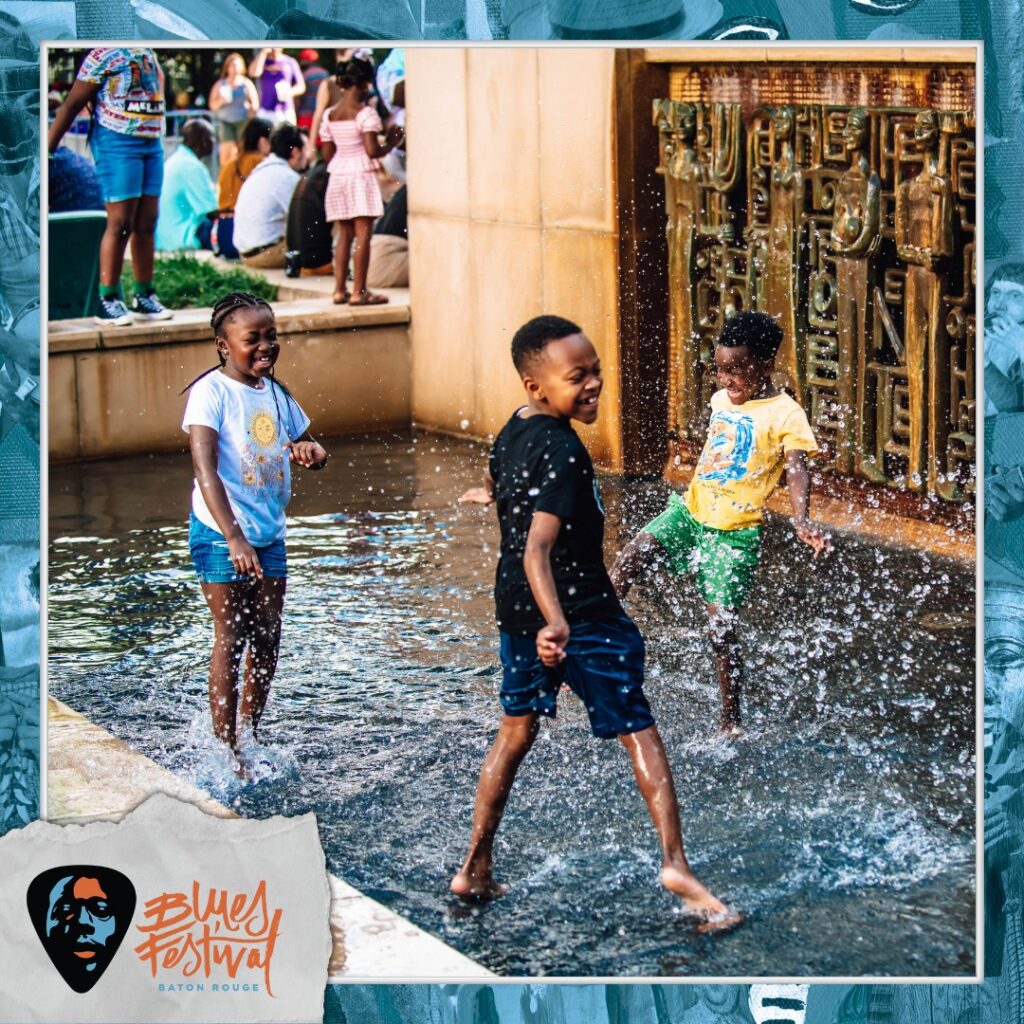 Free, open to the public, celebration of the Blues on April 21, 22 & 23, 2023 in Downtown Baton Rouge
Bring the whole family to this year's Blues Fest and enjoy the Cane's Kids Corner, located at the beautiful Old State Capitol grounds! From 12-4pm on Saturday and Sunday, the Cane's Kids Corner will be alive with drum circles by Kids Orchestra, face painting, and arts and crafts activities by Line4Line Baton Rouge. It's the perfect place to relax and enjoy the festival while the kids have a blast. Don't miss out on this family-friendly experience!