Santa Claus is coming to town and we know kids are ready to visit with the Jolly Old soul. Most already know Santa can be found at Perkins Rowe, Mall of Louisiana, Bass Pro Shops Santa's Wonderland, and Cabelas, but Black Santa is always a bit harder to find. We are lucky to have a diversity of Santas in the Baton Rouge and New Orleans Area, but it can still be hard to know where to find a consistent Black Santa experience, so we've rounded up a few you can visit this holiday season.
Where to Visit Black Santa in Baton Rouge
WHEN: Sunday, December 4, 2022 1pm-4pm
WHERE: CHATEAU LYLE
9405 GREENWELL SPRINGS RD
BATON ROUGE, LA, 70814
Call or text and reserve your spot today.
(985)284-4397
---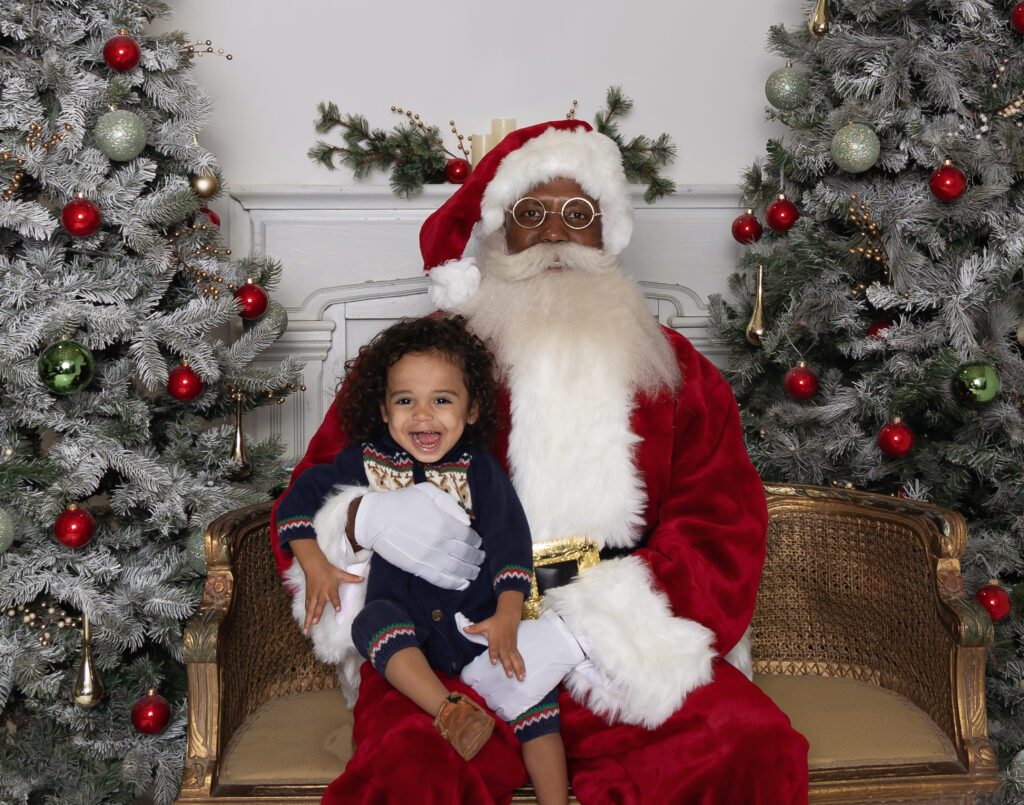 WHEN: December 3
WHERE: This is an indoor shoot at our Mid City Baton Rouge studio located at
2931 Government St.
Each shoot is a quick 10 minute time slot. The price of $150 includes the shoot, your online gallery and $100 credit toward your order. They offer a variety of products from prints, digital files, cards, albums, framed prints etc.
If your child is afraid of Santa we can do a peek-a-boo option.
*****Another Day may be added if there is enough interest!! *****
---
Where to Visit Black Santa in New Orleans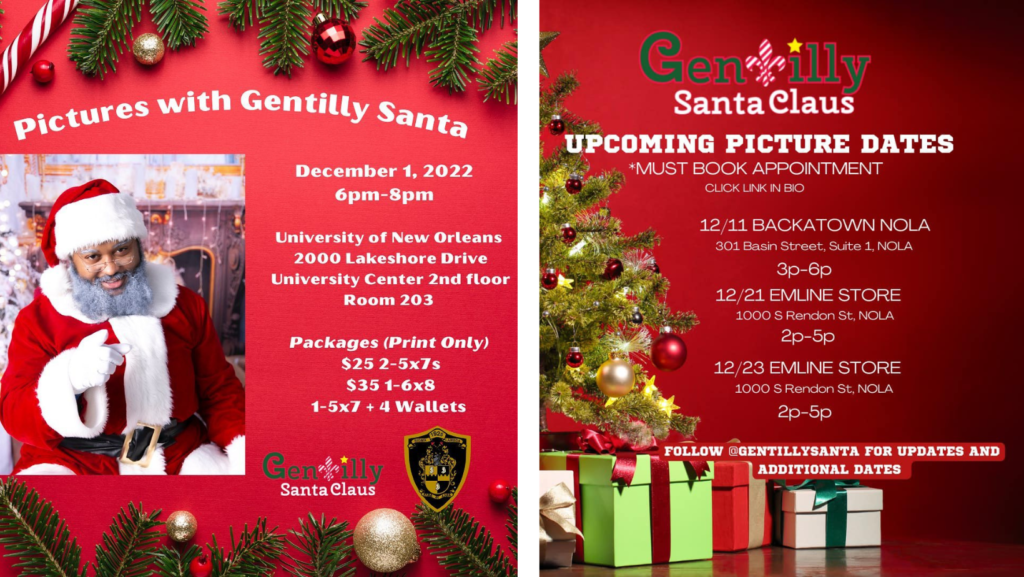 WHEN: December 1, 11, 21 and 23
WHERE: Multiple location throughout New Orleans – See images above and follow Gentilly Santa on Facebook and Instagram for more info!
---
Dennis Photofinish on Tonti in NOLA had NOLA's famous Chocolate Santa,  Mr. Fred Parker (aka 7th Ward Santa/Chocolate Santa) sadly, he passed away in 2020. A new Chocolate Santa will be doing photos once again and details are being solidified as we publish this. Check back for details!
WHEN: By Appointment only – TBA
WHERE: 1753 N Tonti St, New Orleans, LA, United States, Louisiana
(504) 944-5449
Check back as we will update this list through the Holiday season!
You might also enjoy perusing through our Christmas Events Guide for Things to Do in Baton Rouge and beyond!