Though February is already a busy holiday month with celebrations of both Valentine's Day and Mardi Gras, it is also Black History Month and a time we can really use to educate our children about the great African-American leaders in our community and around the world. This year I want to encourage you to not only teach your kids about black history in America, but about everyone from ancient African rulers to modern day history makers in our own state. Obviously slavery and the Civil Rights Movement are both key pieces of the story, but there is much more richness and diversity to be told in the regards to black history.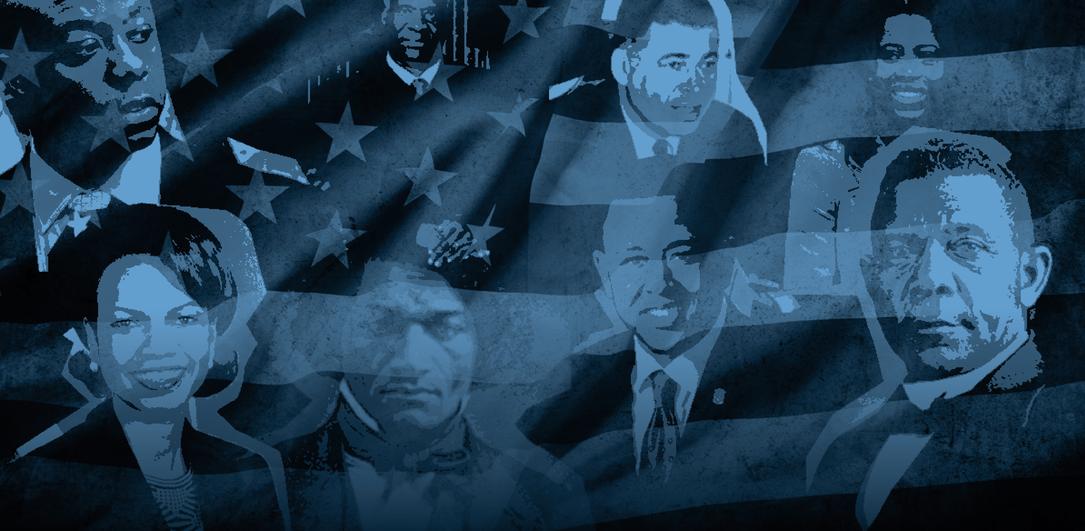 Activitist Shaun King (who has a degree in African-American studies and whose wife is an award-winning educator) suggests two different approaches to teaching Black History Month. First, beginning with teaching about pre-historic South Africa or early African Kingdoms to show the true depth and beauty of blackness. Or by starting in present day and moving backwards in time, introducing children to healthy, relevant, modern examples of black leaders before moving through slavery and then back to Africa.
Clearly Louisiana has a deep background in regards to slavery and civil rights, and it's extremely, extremely important that we educate our kids about these periods of our history. Our children need to learn from our past so we do not repeat the same mistakes, and they need to develop honor and respect for the many people who overcame seemingly insurmountable odds and helped make things better. For example, did you know that the first bus boycott was held right here in Baton Rouge by a group of black citizens fighting the segregated seating system? And what about Ruby Bridges, the first African-American student to attend an all-white public school in the American South, just a few miles below us in New Orleans?
But in addition to those lessons, let's also include stories of local black artists, inventors and leaders who have contributed to the greatness of our community and our world. Let's teach about ancient African rulers who managed thriving economies and cultures like Mana Masu of West Africa. Let's look at civilizations like the Songhai Empire or Mali Empire. Let's absolutely celebrate Harriet Tubman and Martin Luther King, Jr., and let's also celebrate Booker T. Washington and Justice Thurgood Marshall. Let's teach about local heroes like Gus Young and also Leonard Julien. Let's explore lessons on people like Madame C.J. Walker– a daughter of former slaves who went on to become an entrepreneur, philanthropist and the first female self-made millionaire.
Let's truly celebrate all that black history can teach us and our children, and let's carry it on through every other month of the year. To help us, I've compiled a list of events and local resources that we can use to both celebrate and educate ourselves and our kids about the richness and diversity of African-American history. This list is not exhaustive, but we hope you find it helpful. If you know of any events or resources not listed below, feel free to please share them in the comments section!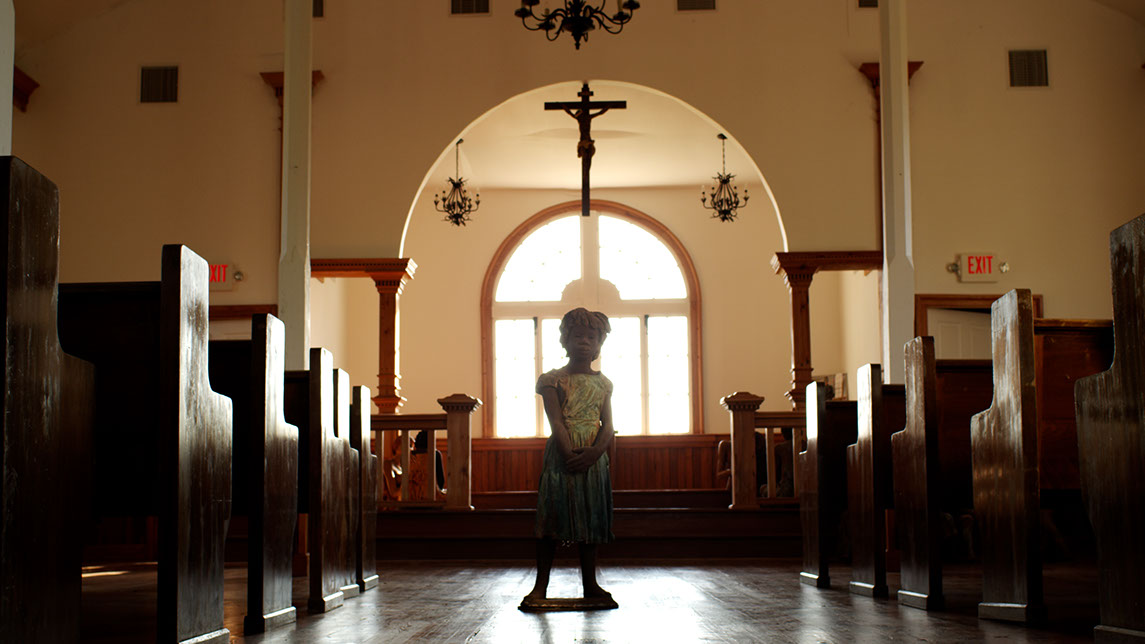 Photo credit: Whitney Plantation
Community Resources: Black History Month in Baton Rouge
The River Road African-American Museum in Donaldsonville offers private, guided tours for individuals and groups. For twenty-two years this hidden gem has served as a resource for the people of our community containing items such as historical documents, books, rare photographs, newspaper ads for runaway slaves, sketches of inventors, and information on politicians, soldiers, artisans and entrepreneurs. Whether you are a home school mom, in a co-op, a teacher or church director, this museum is happy to help guide and educate you on local, rural black history of our area for only $5 per person. Appointments for these tours can be scheduled by contacting them at lathe@aamuseum.org or by calling 225.206.1225.
The Odell S. Williams Now and Then Museum of African-American History was founded in 2001 on South Blvd. as an out-growth of the congregation's commitment to promote and educate people about the achievements of African- Americans. It features the following exhibits: art work of local black artists, a collection of rural Louisiana artifacts, a collection of inventions, a historic poster collection, and a walking trail that illustrates art and history. General public admission is $4/person (kids under 6 are free!) and hours are Wednesday- Saturday 10am-5pm and by appointment. Call 225.343.4431 or email OSWAfricanAmericanMuseum@gmail.com for more information.
The Whitney Plantation has gained media exposure for being the first and only museum on slavery. Originally known as Habitation Haydel, it is located on River Road in Wallace, Louisiana. Tours are available everyday (except Tuesday) from 10am-3pm and are on a first-come, first-served basis. Your guide will lead you through the historic Antioch Baptist Church built by former slaves, original outbuildings, slave quarters, and the circa 1790 Big House. You will walk through the oldest detached kitchen in Louisiana and learn about the Haydel family and their workforce of over 100 slaves. Tour guides emphasize the lives of enslaved laborers who toiled in Louisiana, and because of this it is recommended for kids in 5th grade and above (or up to the parent's discretion). To purchase tickets in advance, please call the Visitor Center at 225.265.3300. In addition to the tour, their website also offers many articles can be used to educate your kids or students about the slave trade nationally and locally.
Other ideas include visiting Allendale Plantation Cabins, The Martin Luther King, Jr. monument and the Port Hudson Battlefield.
The East BRP Library system has a digital archive full of photographs (with descriptions) pertaining to Black History. Check it out here.
Local Events:
The 14th Annual Black History Parade will be held on Saturday, February 13 at 1:00pm. The parade route begins on William and Lee Park, traveling down Louisiana Avenue to Alexander Street, then California Street to 14th Street, and back to William and Lee Park.
On February 19th from 6:30-8:30pm, the Independence Park Theater will celebrate the contributions of African- Americans both locally and worldwide with featured performances from area schools and local choral groups. More info at their website or by calling 225.216.0660.
On February 27 Magnolia Mound Plantation will be holding their 11th annual Black History Month event which is free and open to the public! From 2-5pm The Manager's House and the Slave Cabin will be on display, there will be presentations from noted speakers, horse-drawn wagon rides, a food tent and cooking demonstration in the reproduction kitchen on the site. More information here.
West Baton Rouge Museum will host several other Black History events including a film series and lunchtime lectures. More information at their website.
The EBRP Library system will be offering several events appropriate for children in celebration of Black History Month. Here's a few:
The Carver branch will be celebrating African-American children's authors and illustrators with these two activities:
Celebrating Donald Crews, Thursday Feb. 22 at 4pm (ages 6-8, limited to 8 participants, call to register)
Celebrating Jerry Pinkney, Monday, February 29 at 4pm (ages 4-7, limited to 10, call to register)
Additionally, the Carver branch will be hosting a reading of Martin Luther King, Jr's "I Have a Dream" Speech on Thursday, February 18 at 4pm, and a Kwanza in February children's program on Thursday, February 25 at 4:30pm.
At the River Center branch children's room there will be an African American read-in from 10am-4pm (also on February 18). Children can learn about modern day African American inventor Kenneth J. Dunkley, hear a short biography and make a pair of 3-d glasses. (ages 7-11, call to register)
Thursday, February 18 at 3pm at Eden Park Branch they will be creating mini-marching signs to go along with A Picture Book of Martin Luther King, Jr. (ages 7-11)
And also on February 18, there will be an African American History Trivia for Teens game at the Delmont Gardens Branch at 4pm.
Suggested Reading Lists: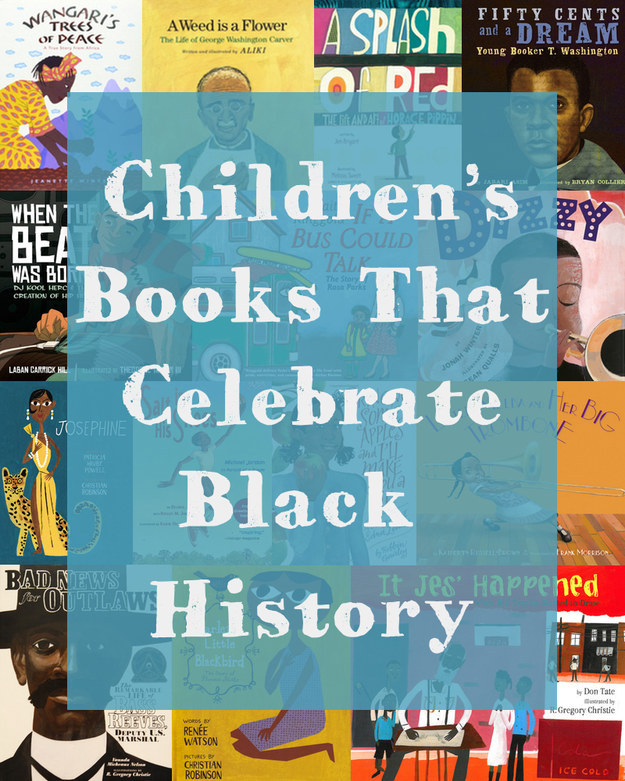 "28 Black Picture Books That Aren't About Boycotts, Buses or Basketball
"26 Children's Books That Celebrate Black Heroes"
And check these out, too:
The Boy Who Harnessed the Wind
Mama Miti: Wangari Maathai and the Trees of Kenya
Sundiata : An Epic of Old Mali
The Pot of Wisdom: Ananse Stories
Mansa Musa : The Lion of Mali
A Kids Guide to African American History
Sojourner Truth's Step-Stomp Stride
I am Jackie Robinson
I am Martin Luther King, Jr.
I am Rosa Parks
The Story of Ruby Bridges
Why Mosquitoes Buzz in People's Ears: A West African Tale
African Princess: The Amazing Lives of Africa's Royal Women
The following two tabs change content below.
I'm Meghan Matt (yes, that's my last name), a red-headed 30-something who doesn't quite fit the stereotype of a southern girl. My husband and I live in south Louisiana with our four ridiculously awesome ginger children, our cat, three dogs, and a fish named Bob. We are living the dream of butt wiping, snotty noses, molding little minds and toasting long days over wine and Netflix and dreams of making this world a better place. You can follow the craziness that is my life on
Facebook
,
Instagram
or my blog:
The Free Bird Sings
.
Latest posts by Meghan Matt (see all)