King Cake is the demise of many New Year's resolutions, but how can we resist this buttery danish pastry, sweetened with dusted sugar, icing, and a plethora of flavored fillings? Not us! Here's a list of numerous places to get King Cakes in Baton Rouge and a plethora of flavors to choose from… traditional, cream cheese, chocolate, praline, strawberry, apple, raspberry to bacon, boudin, and maple! Below we've listed over 30 places to get your King Cake fix in Baton Rouge and beyond.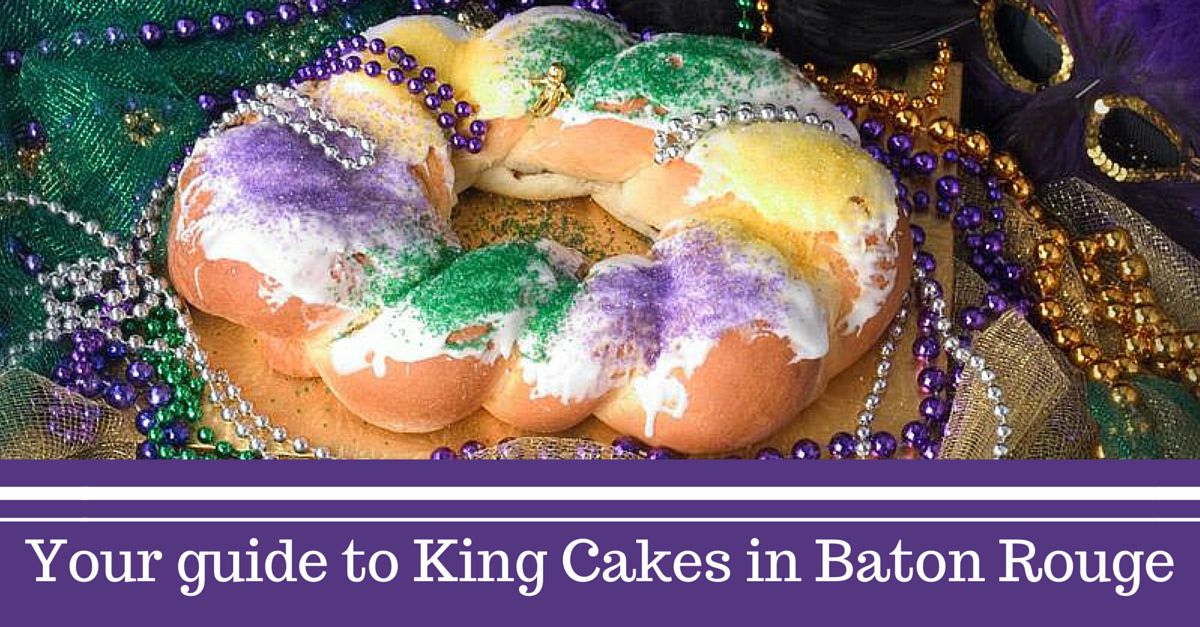 While every effort has been made to ensure this information is accurate, we encourage you to contact the merchant directly to verify availability. 
King Cakes in Baton Rouge and Beyond:
Alexander's – 18111 Highland Market Drive – Phone: 615-7800
Ambrosia Bakery – 8546 Siegen Lane – Phone: 763-6489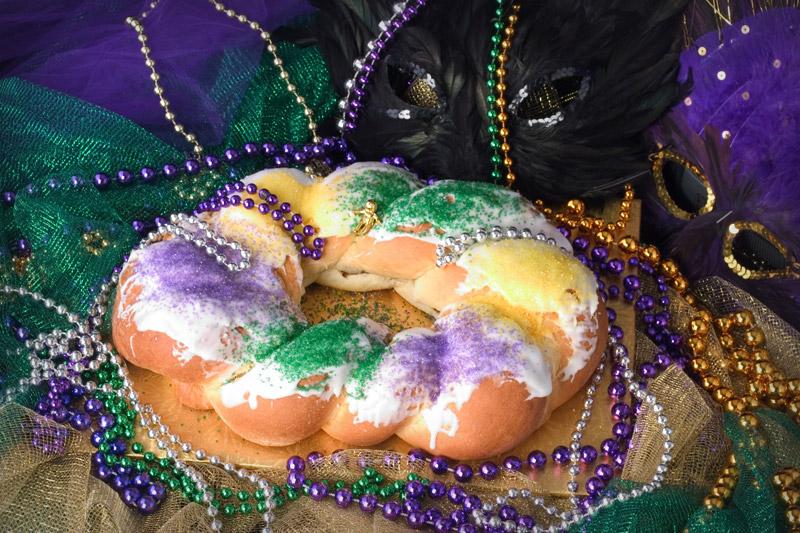 Another Piece of Cake Bakery – 1001 Blanchard St Brusly, LA 70719
Brew Ha Ha – 711 Jefferson Hwy Suite 2-A – Phone: 923-1923
Cake Jewels – King Cake Balls – Phone: 337-0253
Calandro's – Government Street: 383-7815 • Perkins Road: 767-6659
Caluda King Cake – Harahan, LA (504) 521-6683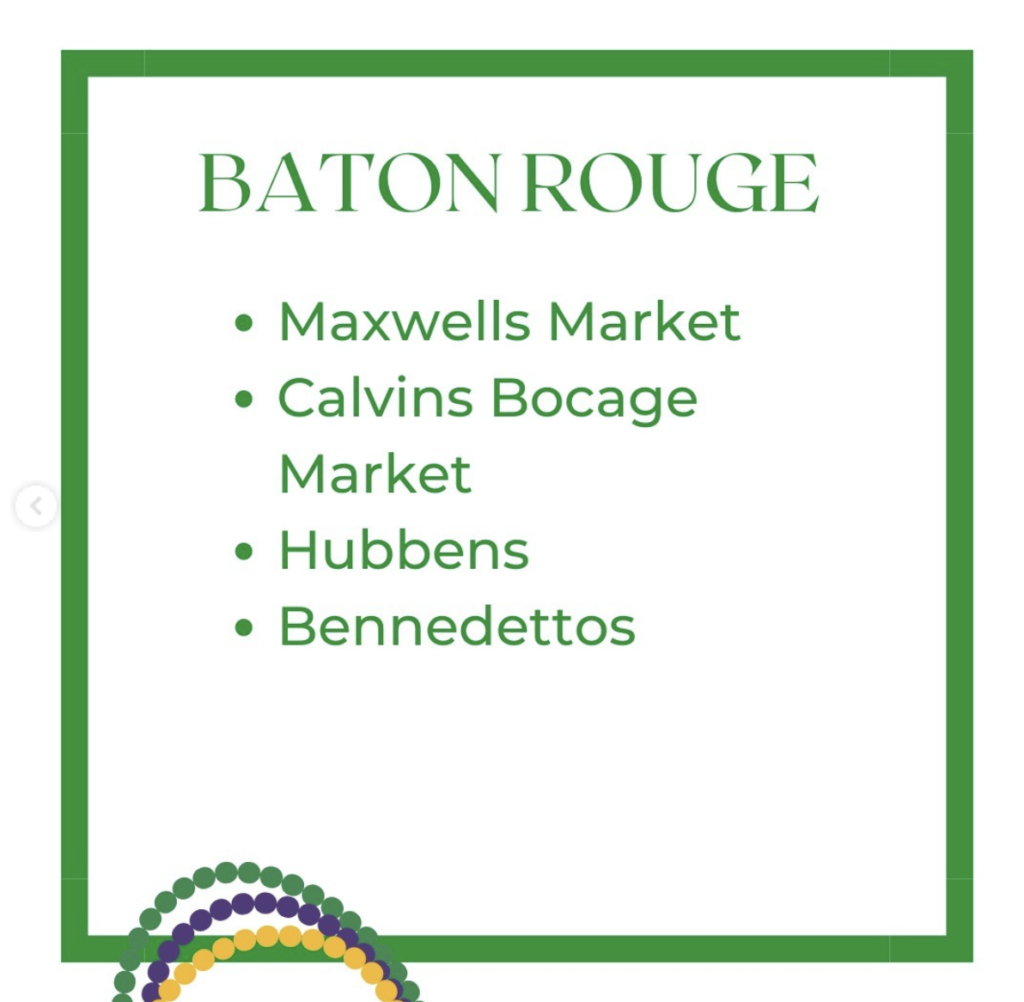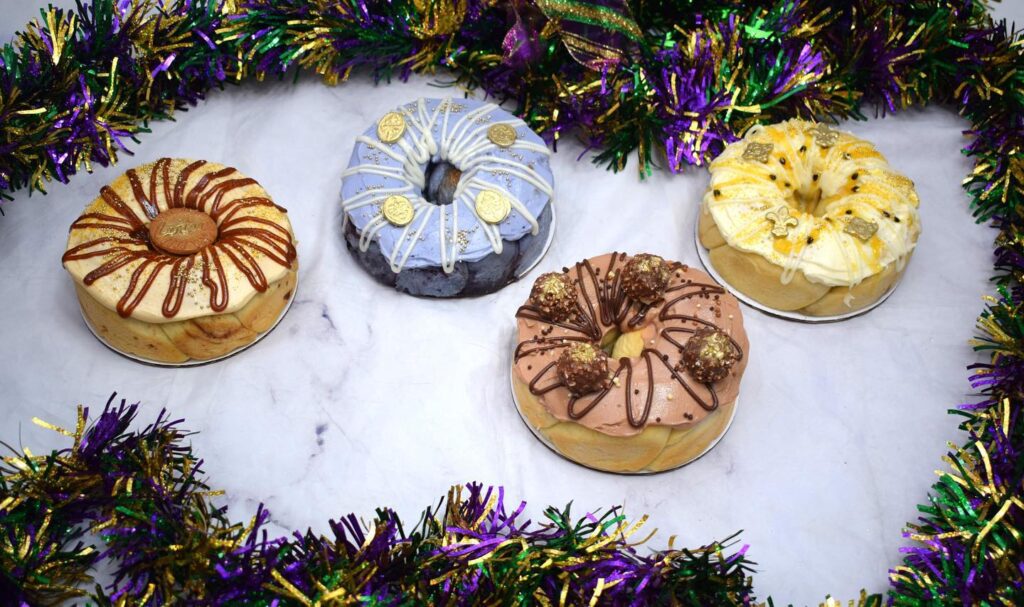 Corritomata (Just had a new baby boy, so might not be taking orders this year)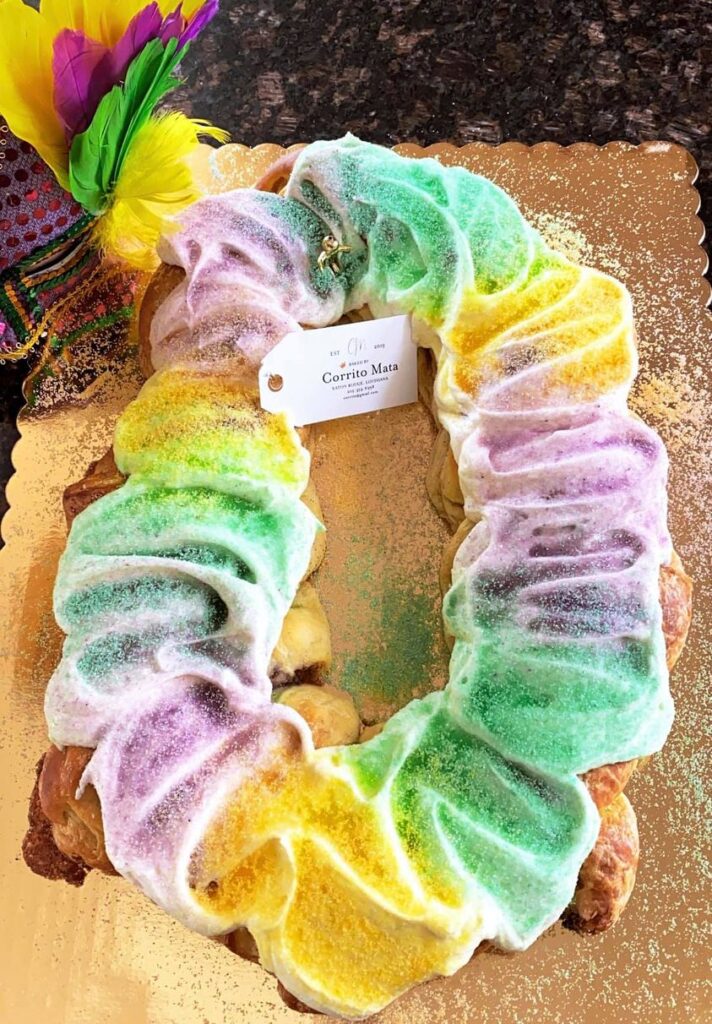 CounterspaceBR – 7575 Jefferson Highway, Suite D
District Donuts – 7415 Corporate Blvd #900, Baton Rouge, LA 70809
Dong Phuong — These king cakes were so popular last year, you were lucky if you got your hands on one. 14207 Chef Menteur Hwy, New Orleans, LA 70129 504-254-1568
Eat Fit King Cake — Those looking to stick to their healthy new year's resolutions will appreciate the Eat Fit King Cake, a mini 11-oz bundt-style king cake that's gluten-free, grain-free, dairy-free, sugar-free, low-carb, and even Keto-approved. They can be found at Alexander's Highland Market
Gambino's– 8646 Goodwood Blvd – Phone: 928-7000
Gourmet Girls– 3025 Perkins Rd – Phone: 252-0999
Harvest – 12513 Highway 73 (3.55 mi) Geismar, Louisiana 70734 (225) 673-6504
Haydel's Bakery – 4037 Jefferson Hwy New Orleans, LA 70121 (504) 837-0190
Hi Nabor Supermarket – Available at all three locations
Les Amis Bake Shoppe – 11826 Coursey Blvd – Phone: 293-8115
Maxwell's Market
– Three Locations – (225) 766-9150
Navarre's Famous King Cakes – 31545 Highway 22 Springfield, Louisiana (225) 294-3438
Oak Point Fresh Market – Watson and Central locations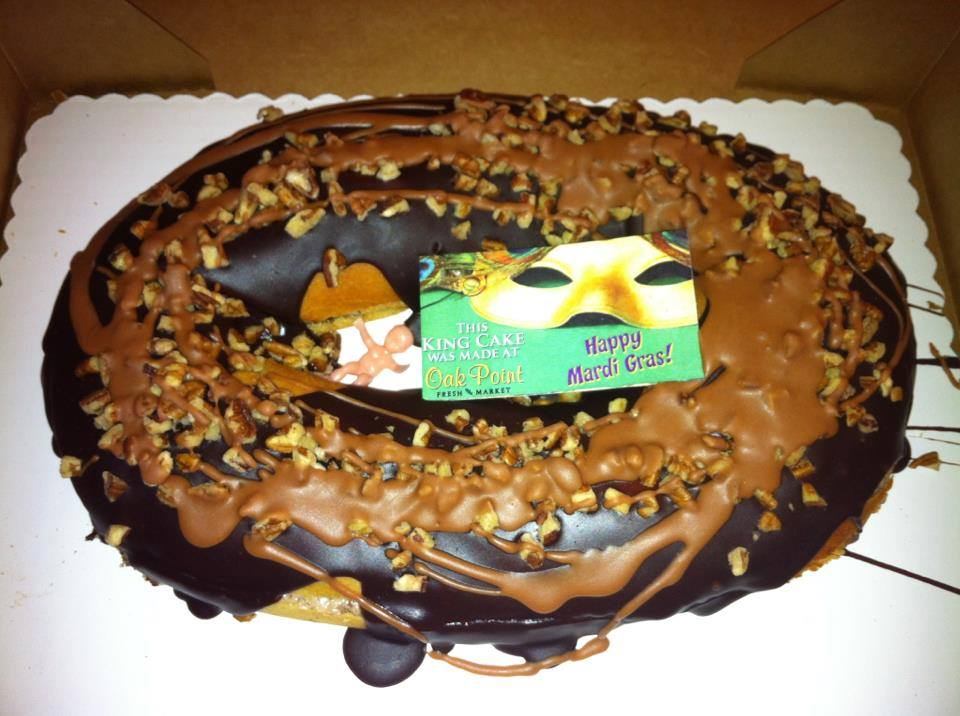 Randazzos– You can get your Baton Rouge Randazzo's at Carnival Mart off Florida BLVD and at Capital City Crawfish!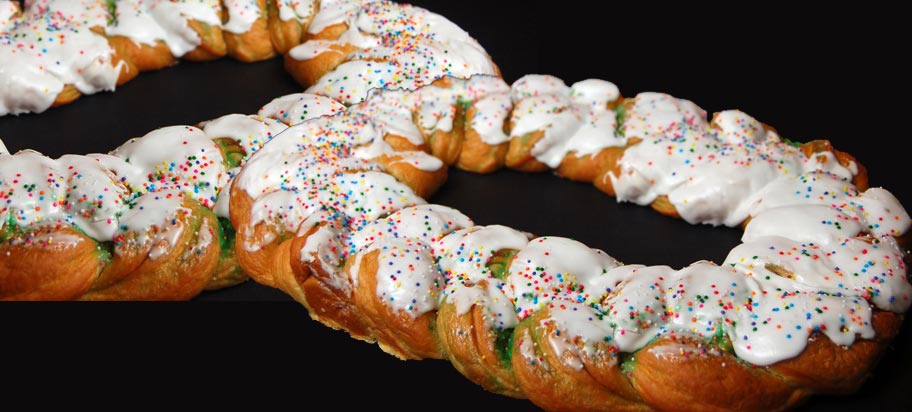 Rouses – Many locations (225) 448-0050
Shannon's Sugah Shack – Visit Shannon's Facebook page to order your King Cake!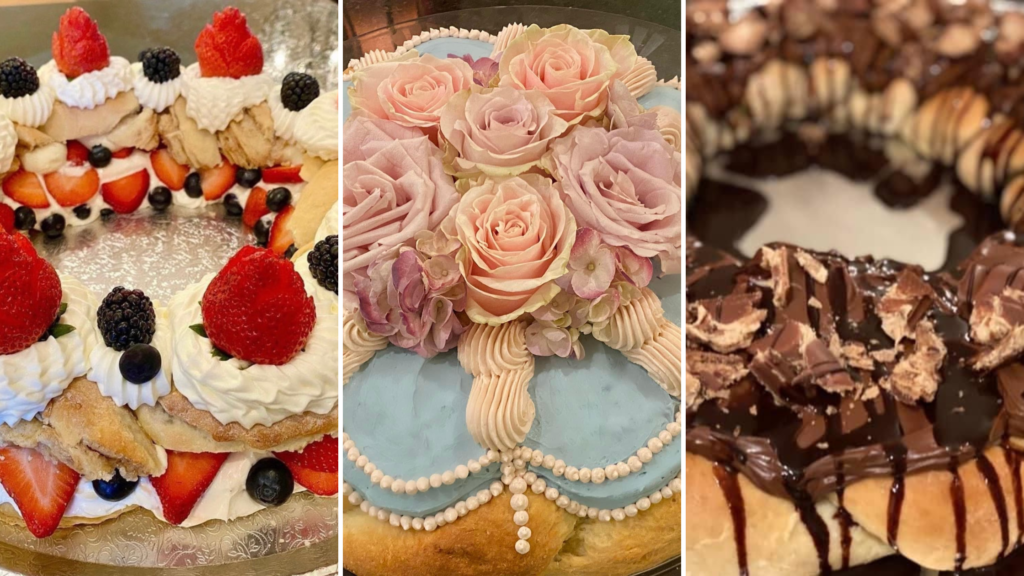 Sweetime Bakery – 13711 Coursey Blvd, Ste A Baton Rouge, LA 70817 – (225) 615-8005
Thee Heavenly Donut– 17732 Highland Rd – 753.7711 5830 –  S. Sherwood Forest Blvd. – 368.0090
Tredici Bakery – 5078 Capital Heights Ave Baton Rouge, LA 70806 – (225) 448-5216
Whole Foods Market – 7529 Corporate Blvd, Baton Rouge, LA 70809 – (225) 218-0452
These are not the only places to find King Cake in the Baton Rouge area but this is a great start! If we have missed one of your favorites, please let us know.
More posts you might find interesting:
Check out our full Mardi Gras Guide for more Mardi Gras Family Fun, King Cake Guides, and more!