With summer upon us, many children eagerly await the freedom from school routines, ready to embrace weeks of fun and relaxation. However, for numerous students in Baton Rouge, summer break may present an unintended consequence: limited access to nutritious meals. Fortunately, IDEA School is bringing back its Free Summer Meals program that ensures that every child receives a wholesome breakfast and lunch, regardless of their economic background or where they attend school.

Free Summer Meals for Kids – Baton Rouge
Breakfast and lunch will be served at all campuses Monday through Friday for kids 18 and younger, regardless of whether they attend an IDEA school.
For many children, the end of the school year signifies the end of regular, nutritious meals provided through school lunch programs. It poses a significant challenge for families struggling to provide enough food during summer. IDEA School's free lunch and breakfast initiative guarantees that every child can concentrate on learning, playing, and growing without worrying about hunger.
Food insecurity is an issue facing families in communities across the country; nearly one in five children in America lives in households that struggle to put food on the table. Louisiana has the country's fourth-highest rate of children living in poverty. You might never know this because child hunger in America is often invisible; it could be friends, neighbors, and even family members that are struggling with food insecurity.
This program serves as a beacon of hope for families struggling to make ends meet, ensuring their children have access to at least two wholesome meals daily. Moreover, IDEA School's summer program partners with local organizations and food banks to source fresh and nutritious ingredients, further enhancing the overall quality of the meals provided.
FREE Summer Meal Times & Locations
Summer meals provided will include breakfast and lunch for kids 18 and under. The program begins Tuesday, May 30, and ends Friday, July 21.
Breakfast: 7:30 am – 9 am
Lunch: 11 am – 1 pm
Please note that all meals must be eaten within the school's cafeteria.
Locations
IDEA Bridge
1500 N. Airway Drive
Baton Rouge, La. 70815
IDEA Innovation
7800 Innovation Park Drive
Baton Rouge, La. 70820
IDEA University Prep
7701 Plank Rd.
Baton Rouge, La. 70807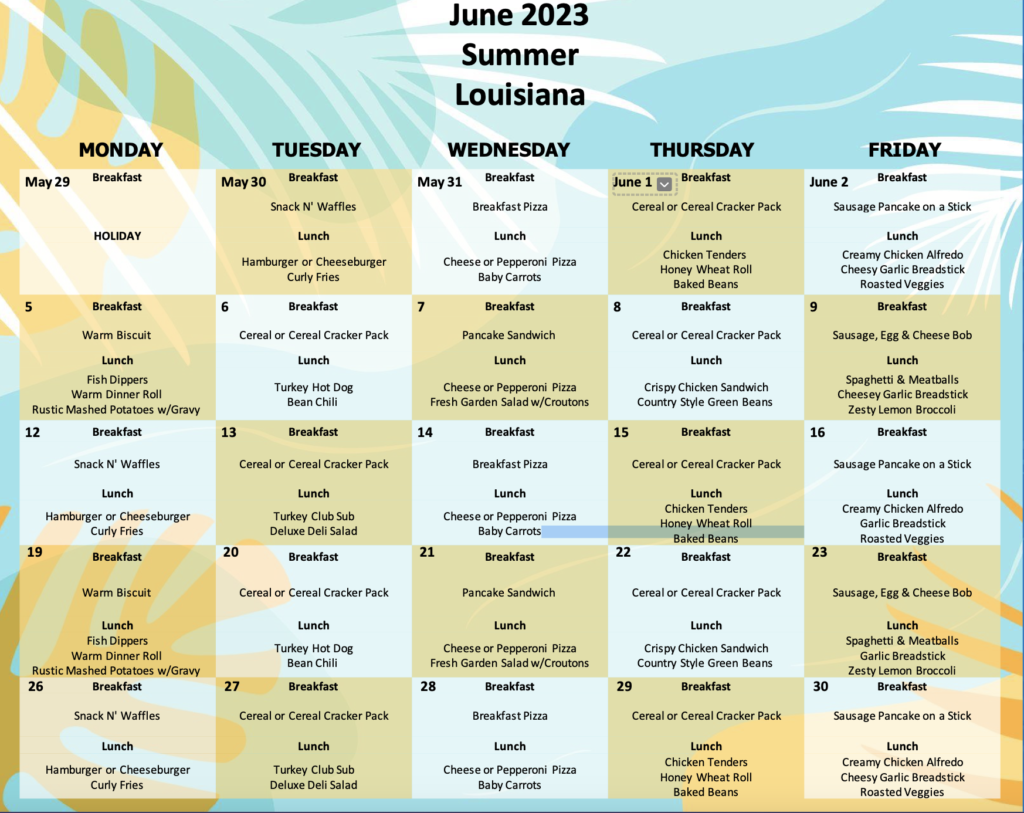 You may also want to read the following: