Holly Clegg was one of Baton Rouge Family Fun's greatest supporters. She shared many recipes and resources with Baton Rouge Family Fun. We hope they will continue to be enjoyed by families in Baton Rouge and beyond for years to come. Below is one of her posts from 2018; it's a community favorite, and it's so darn good!! We hope you enjoy it.
---
Even if you're limited on time, I promise my crescent roll Kid-Friendly Easy Mardi Gras King Cake recipe will be worth the 15 minutes it takes to make it.  No time-consuming yeast dough but all the richness of the best king cake you have ever put in your mouth!
I know I made an impression with this easy king cake recipe when my five-year-old grandson gave me a stack of cut-out king cake newspaper ads and told me he knew I would want them.  You probably have seen, Clegg, on my Facebook Live videos cooking with me. I realized cooking with him has become a teaching moment too.
Who doesn't like king cakes?  We are so fortunate in Baton Rouge to have some of the best king cakes, but I have been told my crescent roll king cake recipe is "just as good (if not better) than at the bakeries!" With reduced-fat crescent rolls, reduced-fat cream cheese, cinnamon and sugar, and a little icing, this is a lighter trim and terrific king cake recipe that can be made wherever you live.  However, all the rage is my new savory, and sensational Crawfish King Cake with a scrumptious creamy crawfish filling topped with Mardi Gras colored Parmesan cheese. Sweet or savory, this king cake recipe will be your go-to recipe this carnival season! Having company—check out my easy Mardi Gras Menu filled with recipes and tips.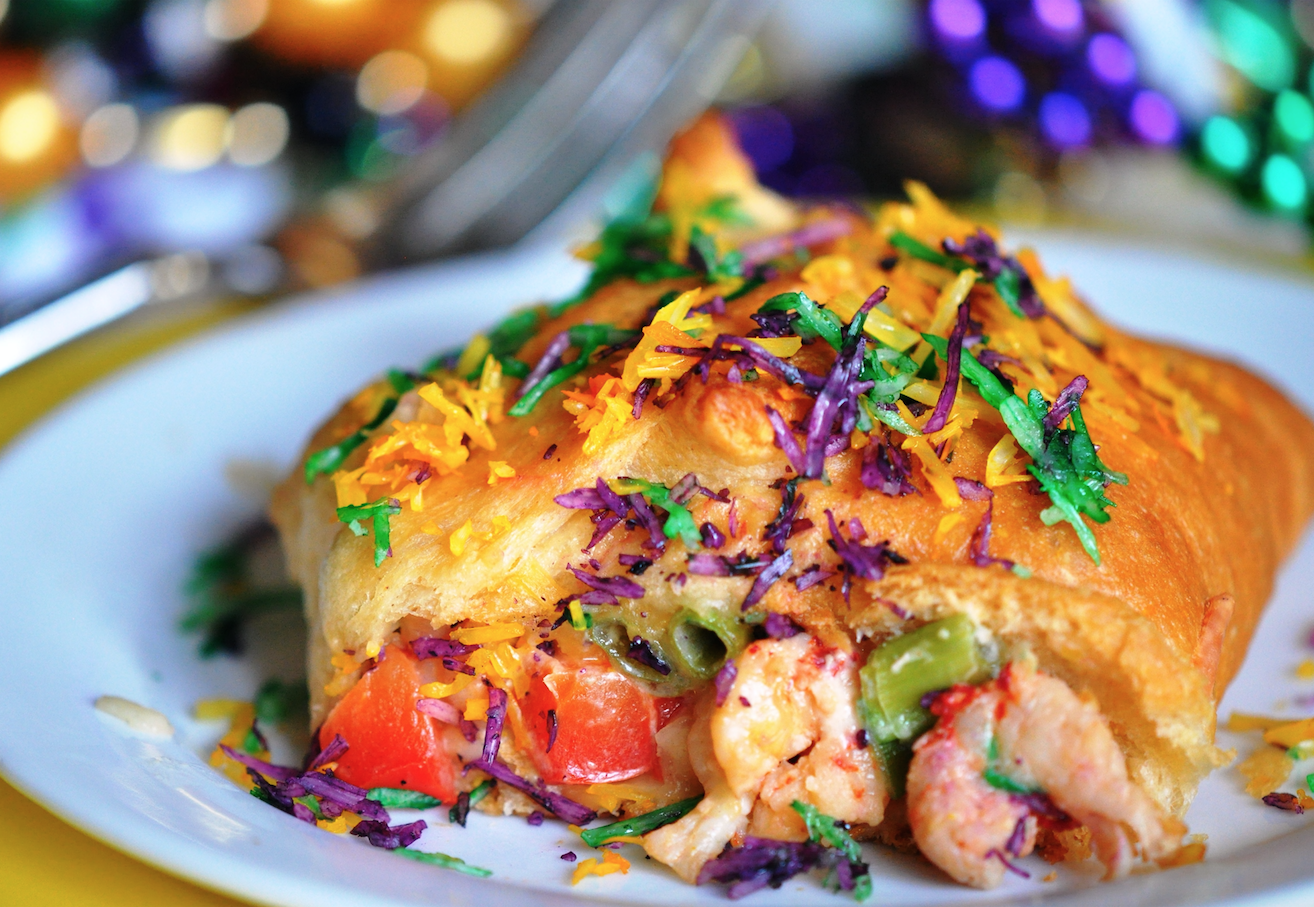 How To Make My Kid-Friendly Easy Mardi Gras King Cake Recipe:  Fun Cooking!
Cooking With Kids:
Teaches you to follow directions
Measurements teach you math
Learn your colors + red and blue make purple
Instant gratification with finished recipe
Cooking gives kid's confidence
Easy King Cake Recipe with Cream Cheese Cinnamon Filling from Gulf Coast Favorites cookbook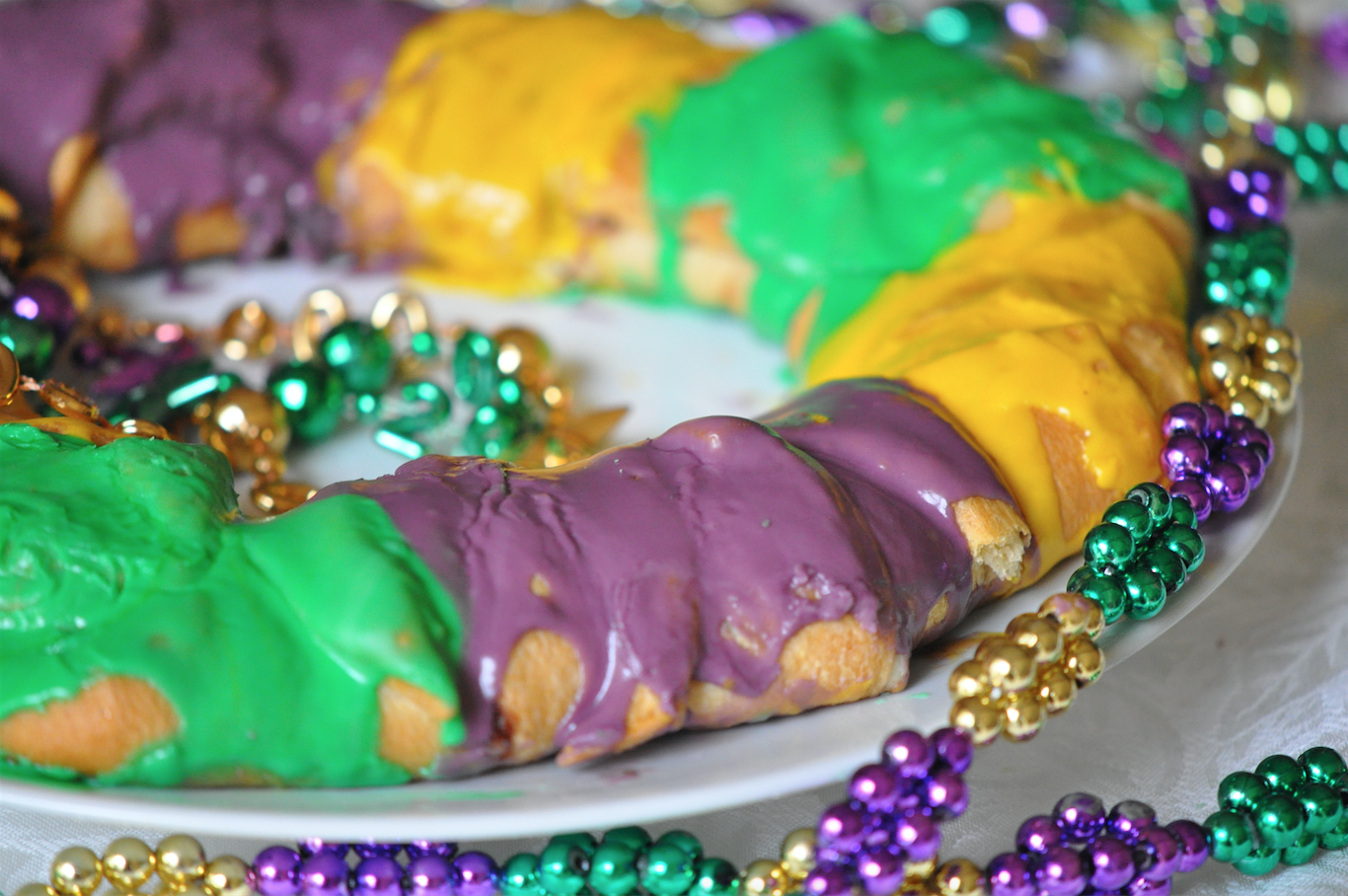 My most popular king cake recipe known as a crescent roll king cake! You can leave out the cream cheese filling if you have picky eaters or sometimes I put half with cream cheese filling and half plain.  Here are photos of the steps of how to make a king cake.
Makes 16 servings
2 (8-ounce) cans of reduced-fat crescent rolls
4 ounces reduced-fat cream cheese
2 tablespoons confectioners sugar
1 teaspoon vanilla extract
2 tablespoons butter
1/3 cup light brown sugar
1 tablespoon ground cinnamon
Mardi Gras Icing (see recipe below)
Preheat oven 350°F. Coat 10-inch round pizza pan with nonstick cooking spray.
2. Separate crescent rolls at perforations, into 16 slices. Place slices around the prepared pan with points in the center. About halfway down from points, press seams together.
3. In mixing bowl, beat cream cheese, confectioners' sugar, and vanilla until creamy. Spread on dough in the center where seams have been pressed together.
4. In another small bowl, combine butter, brown sugar, and cinnamon with a fork until crumbly. Sprinkle over cream cheese. Fold dough points over filling and then fold the bottom of the triangle over points forming a circular roll like a king cake.
5. Bake 20-25 minutes or until golden brown. Cool slightly and drizzle with colored Mardi Gras Icing.
Mardi Gras Icing:
1 cup confectioners' sugar
1-2 tablespoons skim milk
1/2 teaspoon vanilla extract
Yellow, green, red, and blue food coloring.
In a small bowl, combine all ingredients, except food color. Divide mixture into three bowls
2. In the first bowl, add a few drops of yellow food coloring and in the second bowl, add a few drops of green food coloring. In third bowl, add equal amounts of drops of red and blue food coloring (to create purple). Drizzle over baked cake.
Nutritional information per serving: Calories 184 Calories from fat 36% Fat 7 g Saturated Fat 3 g Cholesterol 9 mg Sodium 275 mg Carbohydrate 26 g Dietary Fiber 0 g Sugars 16 g Protein 3 g Diabetic Exchanges 11/2 carbohydrate 11/2 fat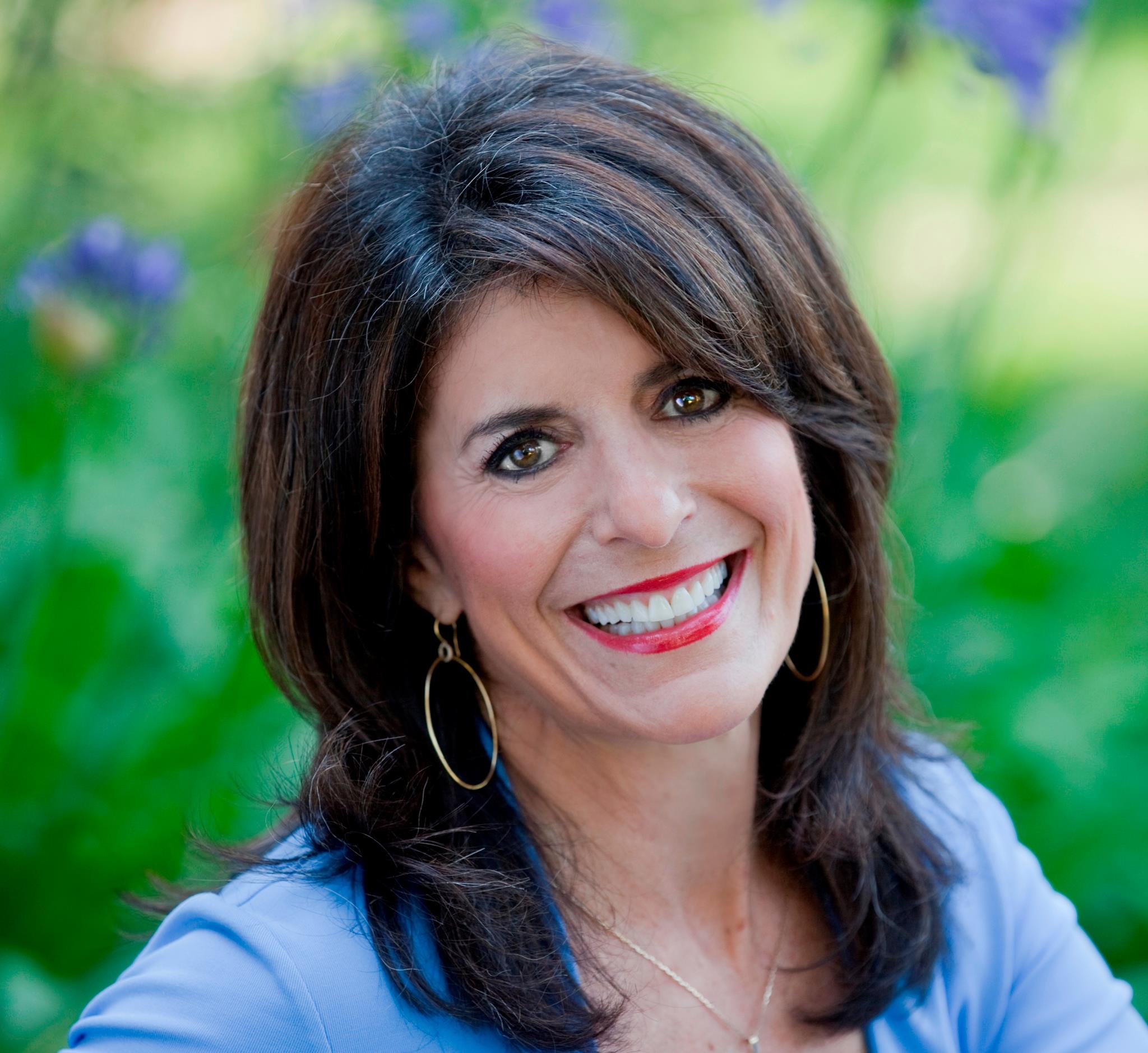 Visit The Healthy Cooking Blog by #TeamHolly here.
FOLLOW: Facebook, Twitter, Instagram, Pinterest, YouTube
Check out our full Mardi Gras Guide for more Mardi Gras Family Fun, King Cake Guides, and more!