By now, you've undoubtedly seen the brightly colored branding for 225 Fest all over social media, it immediately caught our attention, and he had to learn more. The innuagrual street festival was created to celebrate everything we love about Baton Rouge Culture while spotlighting local vendors, artists, organizations, and businesses.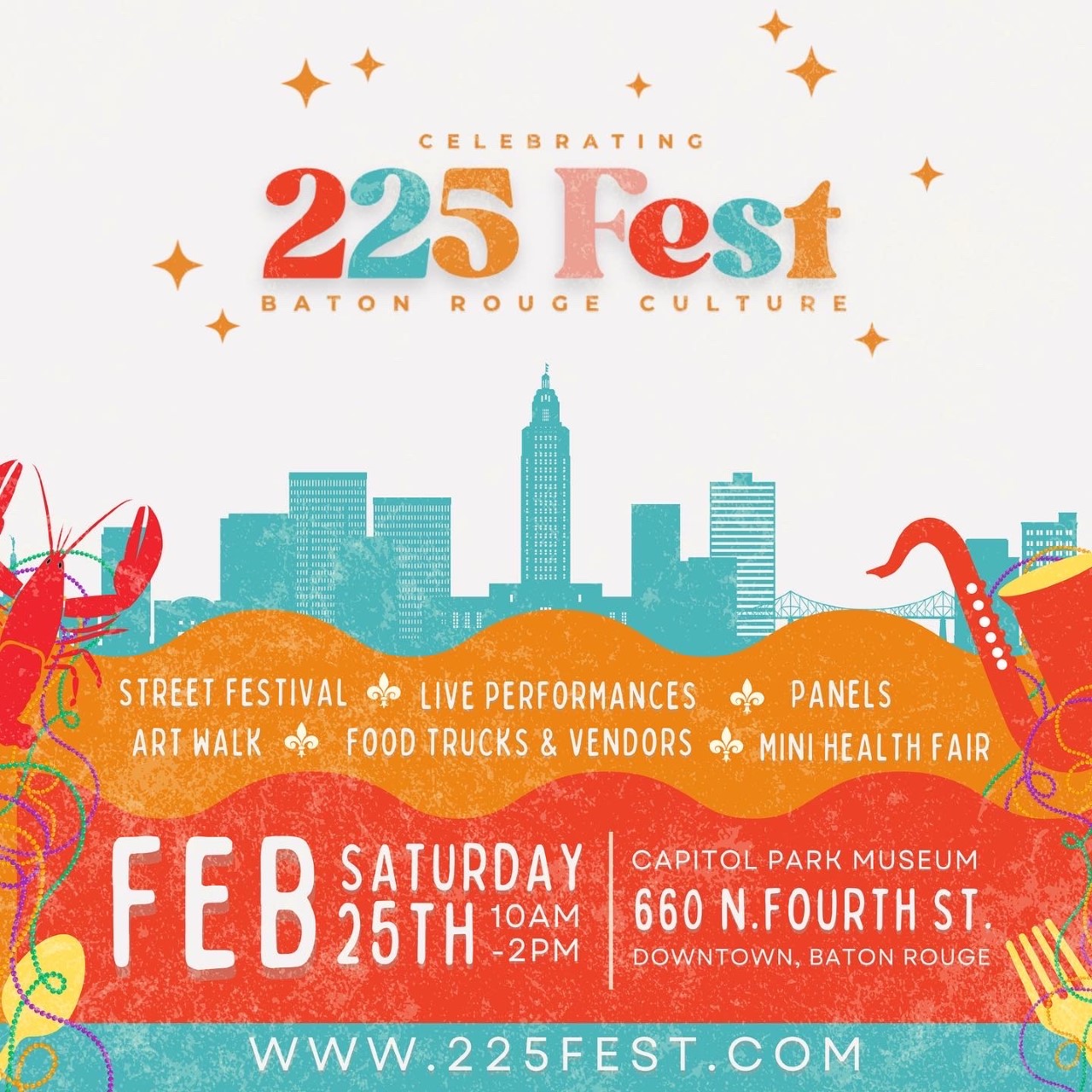 Bring out the entire family to celebrate #225Day on Saturday, February 25th, 2023, from 10 am-2 pm for the inaugural festival kicking off in Downtown Baton Rouge on N. Fourth St. & The Capital Park Museum!
225 Fest – Celebrating Baton Rouge Culture
"We're on an ambitious mission to defy sterotypes, data points, and rankings that don't tell the full story of what it means to love Baton Rouge. Baton Rouge has historically meant BE RESILIENT. We're the springboard for ambitious college students. We're refuge to neighboring cities and states during hurricane season. AND home to best creatives, families and innovators."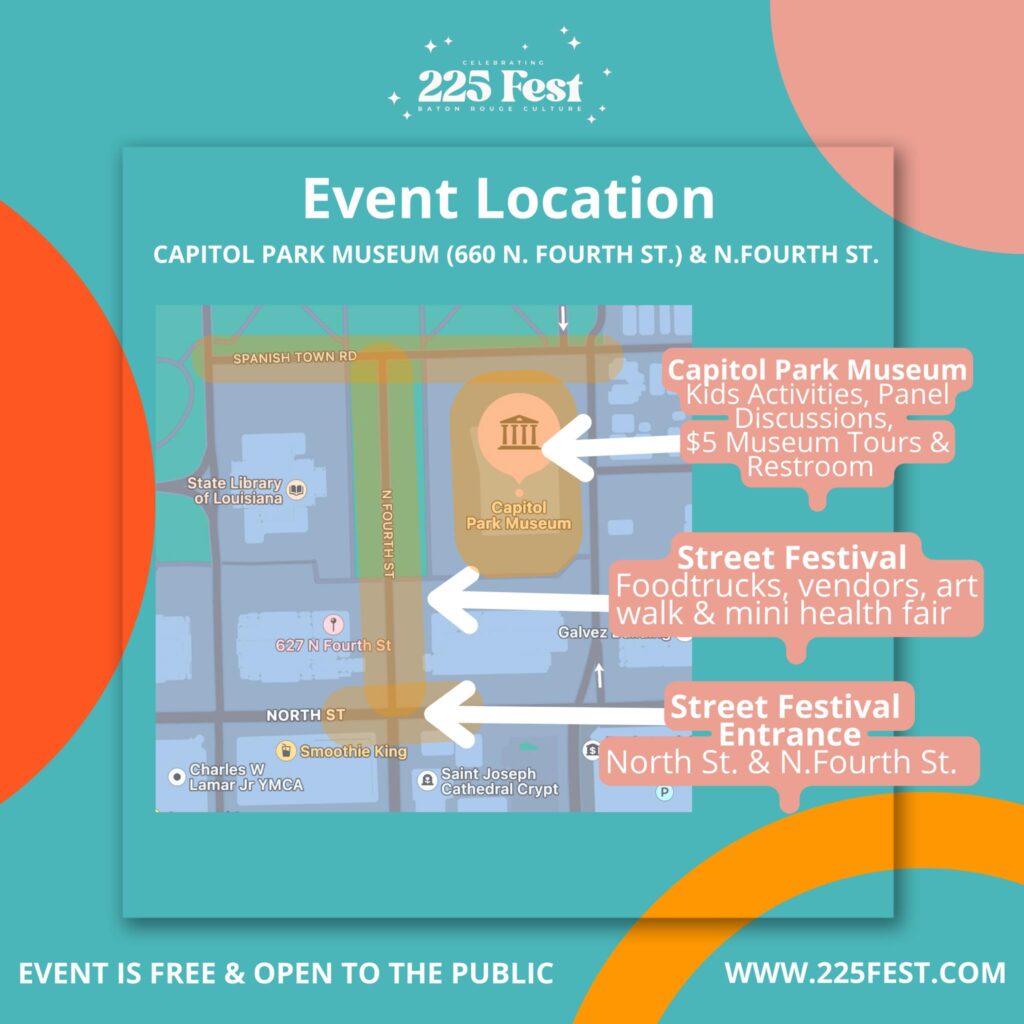 Street Festival Entrance: North St. & N.Fourth St.
Street Festival: Food trucks, vendors, art walk & mini health fair
Capitol Park Museum: Kids Activities, Panel Discussions, $5 Museum Tours & Restroom
This festival culminates the rich history of Baton Rouge and the culture that powers the capital region combined with the 50th anniversary of hip-hop!
80+ Vendors & Food Trucks
30+ Health care vendors
Art Walk with 25+ local creatives
Kid's Discovery Day with 12+ activities
4 Panel Discussions
1 Millennial Day Party
Live Performances & More
WHEN: Sat, February 25th
10 am-2 pm
WHERE

: N. Fourth St. & Capitol Park Museum
ADMISSION: This event is free & open to the public
Please register today and celebrate the future of Baton Rouge with us: www.225fest.com