The excitement surrounding the opening of Louisiana's first Trader Joe's store has been growing for weeks. Trader Joe's, the specialty-food chain from California, is known for its inexpensive organic food and products.

Baton Rouge Moms had the opportunity to attend the Grand Opening festivities, where Baton Rouge city officials, including Mayor Kip Holden, and Trader Joe's representatives took part in the stores ribbon "lei" cutting ceremony.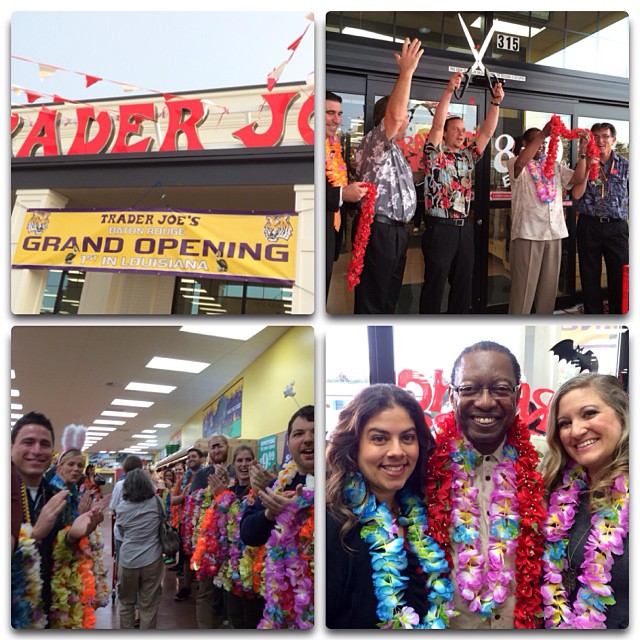 Hawaiian-shirt-clad Crew Members were pumped and excited to greet their first customers. They cheered and gave out leis and high fives as we entered the store. This was one fun crew!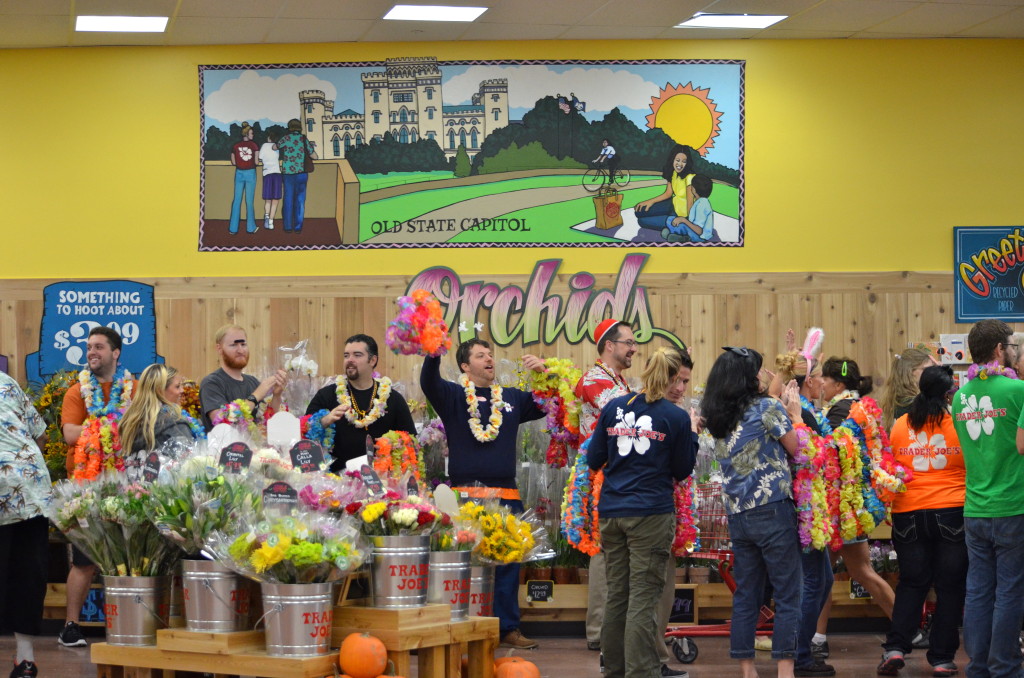 Trader Joe's sells many items under its own private labels, at a significant discount to brand-name equivalents. Products sold include gourmet foods, organic foods, vegetarian foods, unusual frozen foods, imported foods, domestic and imported wine and beer, "alternative" food items, and staples like bread, cereal, eggs, dairy, coffee, and produce. Non-food items include personal hygiene products, household cleaners, vitamins, pet food, plants, and flowers. Trader Joe's is the exclusive retailer of Charles Shaw wine, popularly known as Two Buck Chuck because of its $1.99 price tag in California. It sells for $2.99 here in Baton Rouge.
Crew-memebers are also empowered to open anything you want to try, so if you're on the fence about a product, just ask. If you buy something and don't like it, you can also bring it back, as stated on the, cutest ever, sign over the registers.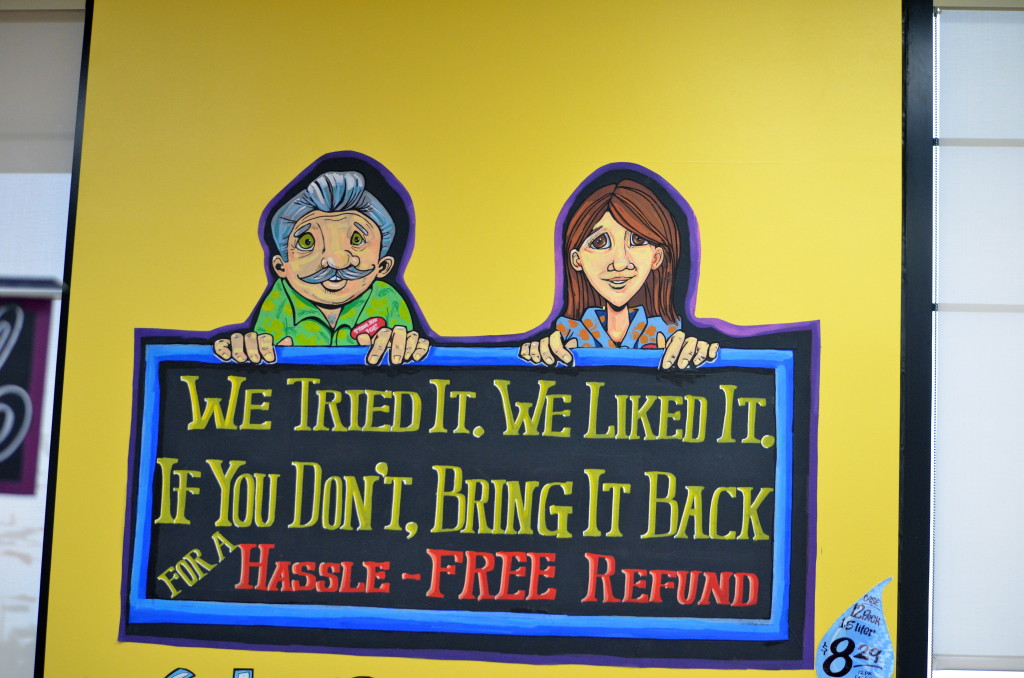 The Hawaiian theme and informative, handmade signs make for a fun shopping experience. Labels and signs creatively display information and describe Trader Joe's products. The store is smaller than your average grocer and has an open layout making it very shopper friendly.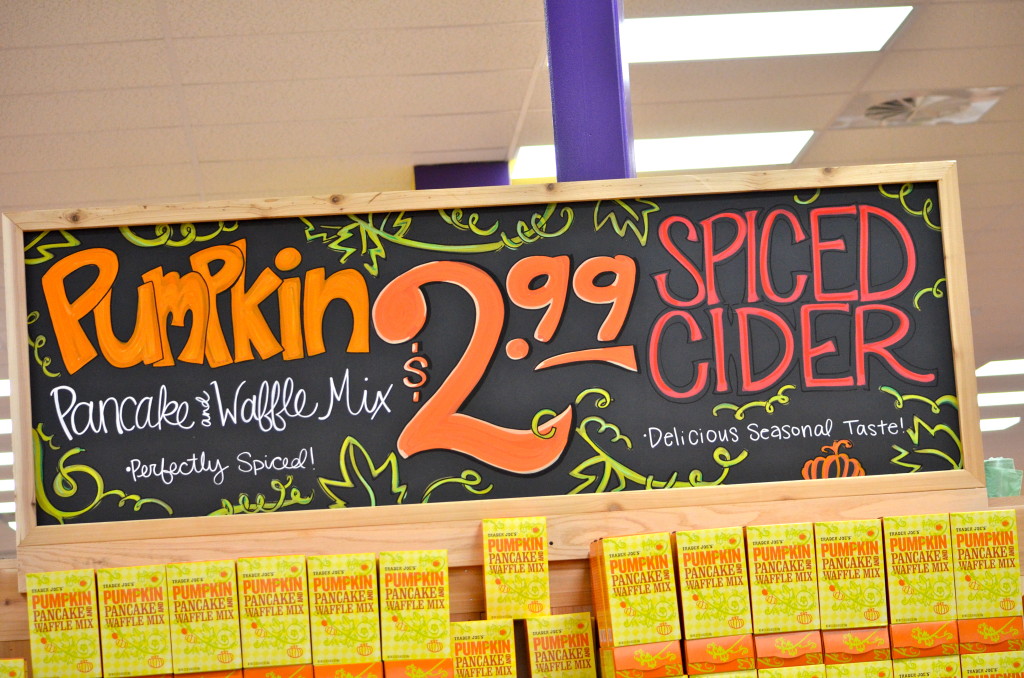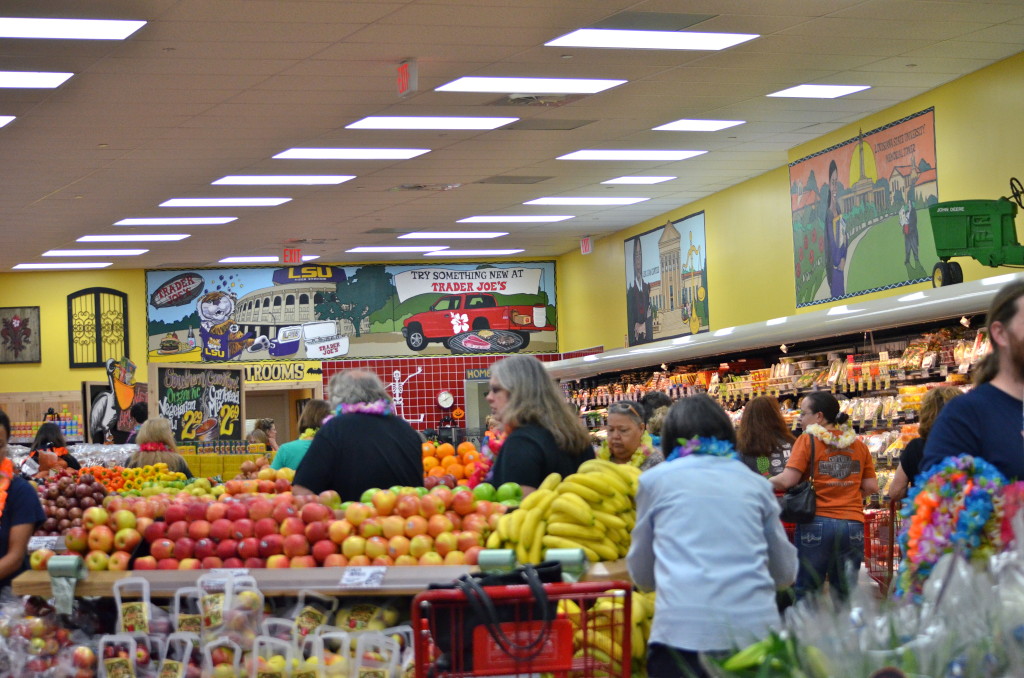 Want to learn more about Trader Joe's and their products? Here are a few sites you might want to check out:
Trader Joe's is located in the Acadian Village Shopping Center near the brand new Galatoire's Bistro Restaurant. Follow our local Trader Joe's on Facebook!