The Family Friendly Baton Rouge weekend guide is a round-up of all the best events happening this weekend and things to do near you. There is no shortage of family-friendly things to do in Baton Rouge with your family!
Events are subject to change, be sure to check events are as scheduled before heading out.
Things To Do in Baton Rouge This Weekend
Live After Five
Friday, April 28th,  5 – 8 PM
North Boulevard Town Square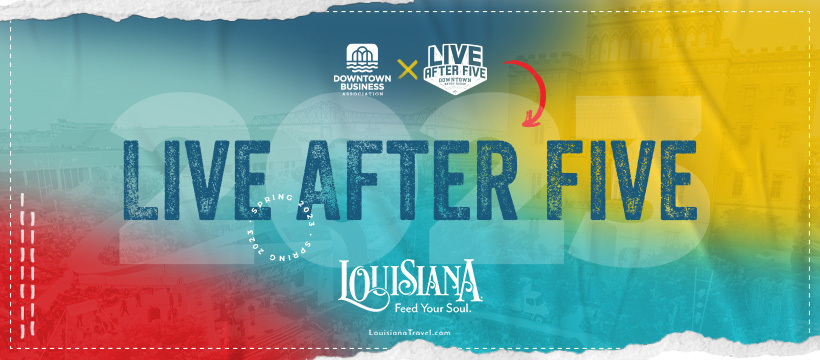 Spring festival season is HERE, and it's about time to work Live After 5 into the rotation! Mark your calendars, gather your krewe, and get ready for a rockin' time!
Join us for live music, delicious food and drinks, local art vendors, kids activities, and a whole lot of dancing in the heart of Baton Rouge.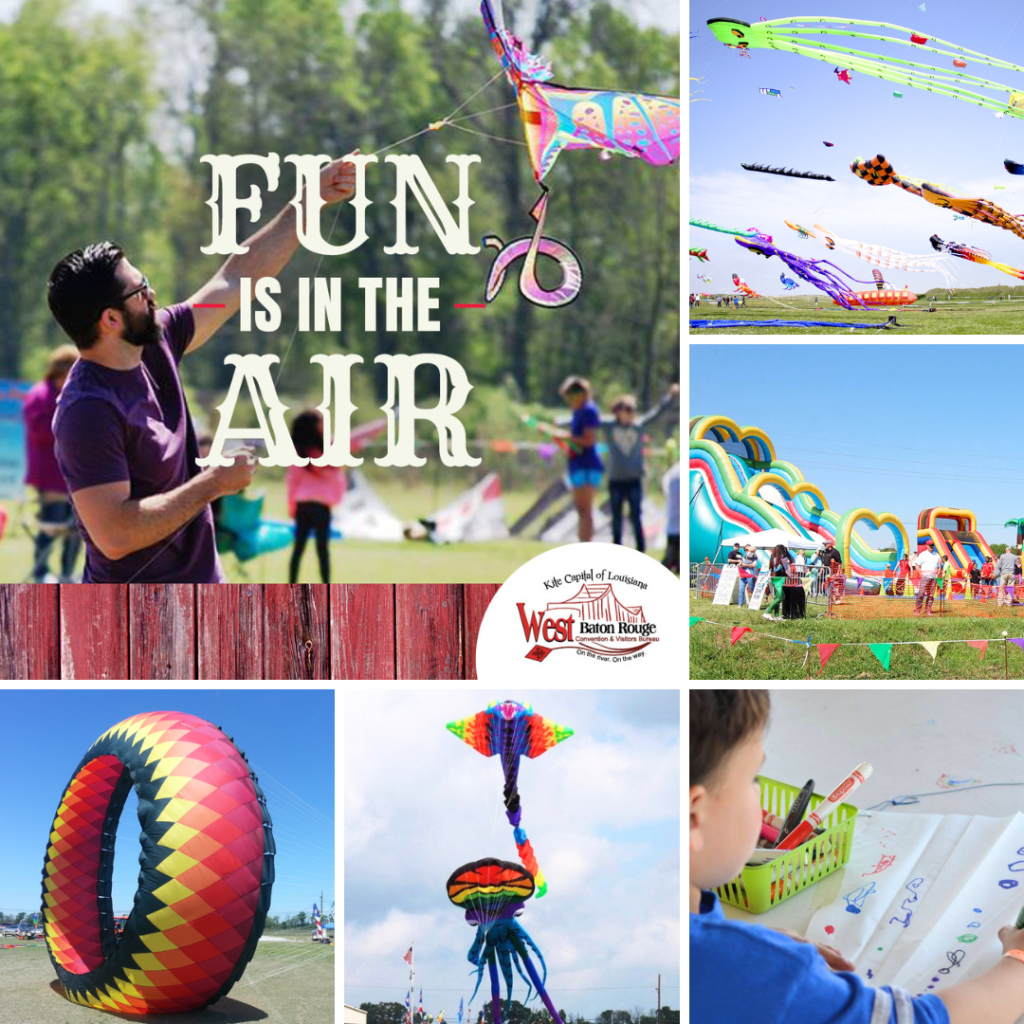 Fun is in the air – this weekend on the Westside!  Grab your lawn chairs, put some wind in your sails, and gather the entire family for Kite Fest Louisiane!  Enjoy a family fun day of kite flying, kite making, Louisiana food booths,  champion kite-flying, and fireworks!  A kite-making workshop and kite designing are just some of the activities for children, along with indoor flying performed by indoor flying champions.
International Astronomy Day
Saturday, April 29th, 3:00 PM – 11:00 PM
Highland Road Park Observatory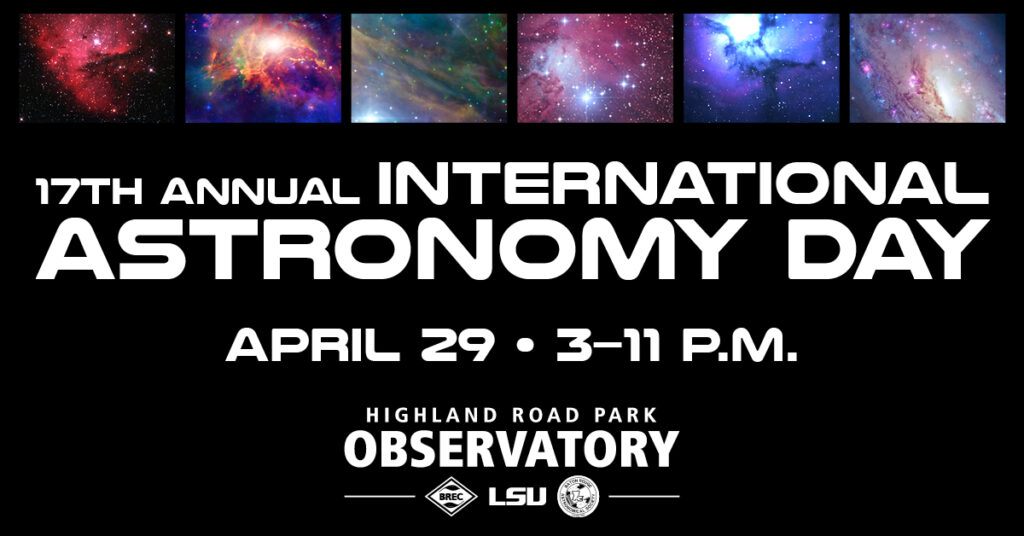 The largest and best International Astronomy Day celebration is within a day's driving distance of Baton Rouge. Music, games, food, demonstrations, rides, exhibitors, and sky viewings.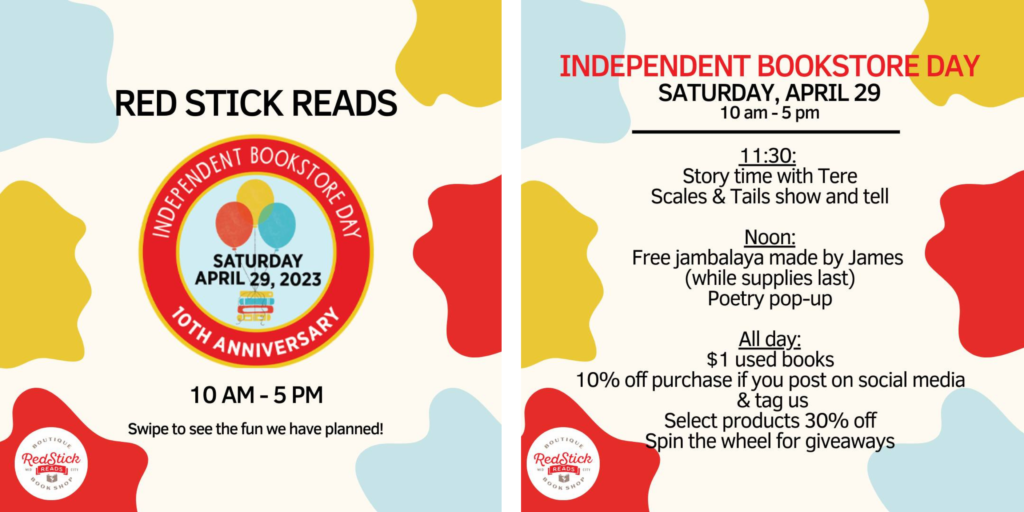 Join Red Stick Reads for sales and fun all day long (10-5p) for Independent Bookstore day. They will have jambalaya, snacks, and light refreshments as well as used and new book sales. Long Live Indy Bookstores!
Festival of Two Rivers
Friday 28th – Sunday 30th
St. Alphonsus Catholic Church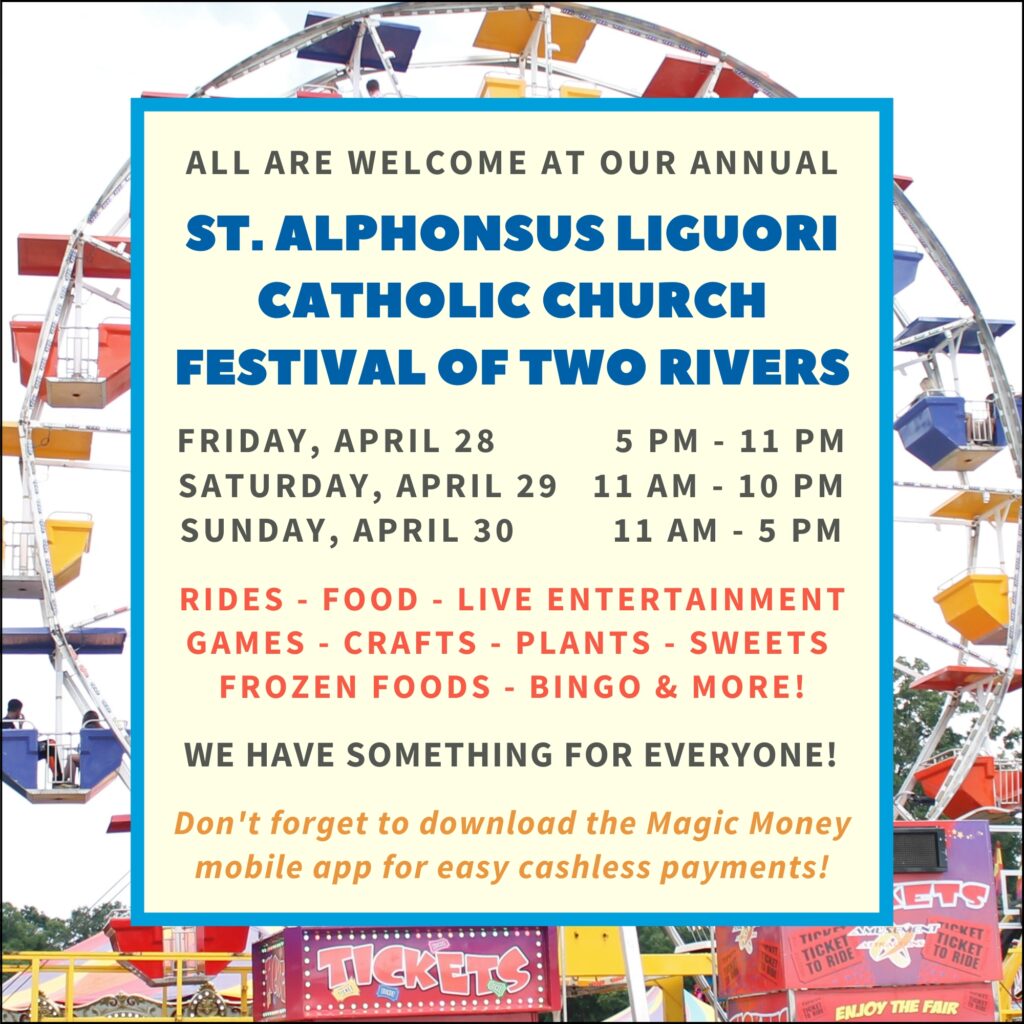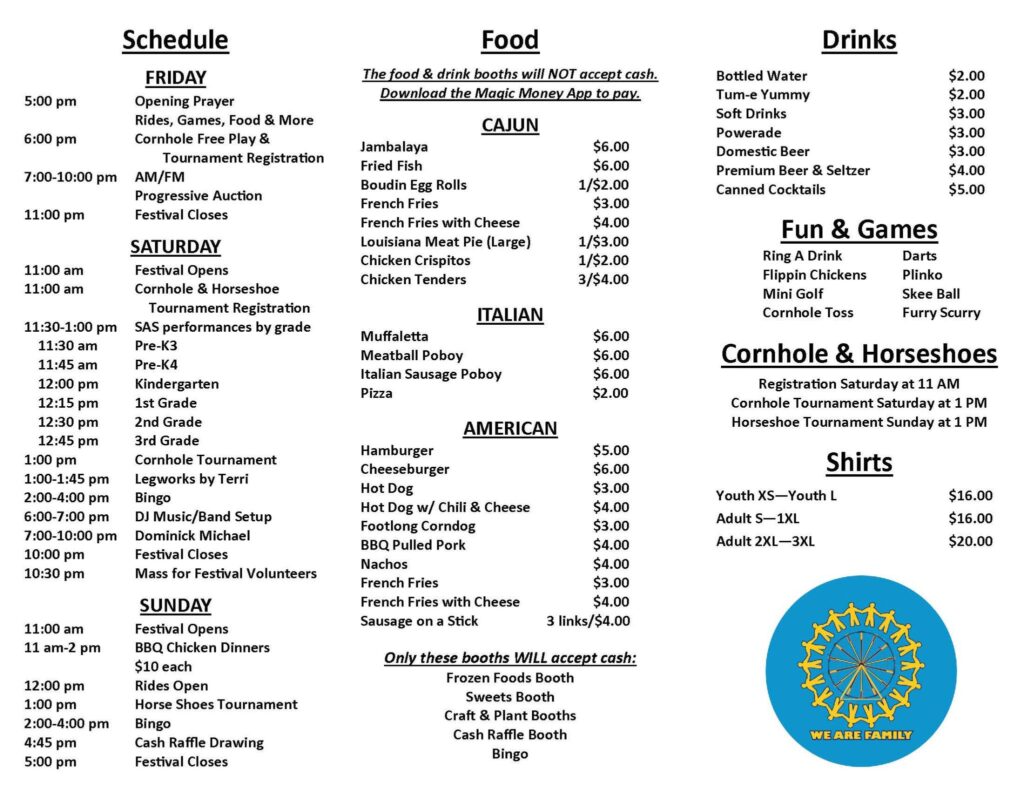 RIDES (Subject to Change)
Wheel
Sea dragon
Chaos
Trabant
Himalaya
Yo-yo
Dragon Wagon
Monke Maze
Merry Go Round
Baja Buggy
Bumper Car
Motorcycle Jump
Mini Octopus
Bee Bop
Jet Ski
Here are some additional events to consider: