Are you feeling exhausted after a whirlwind summer? 🌞🔥 Get ready for the upcoming school and holiday season with a well-deserved RETREAT! 🌿🧘‍♂️ Whether it's a relaxing escape with your partner, bonding time with friends, team-building with colleagues, or a soul-renewing solo experience, nothing nourishes the spirit like a RETREAT! That's where RENEW Wellness Retreat comes to the rescue! 💫🌟
Imagine… old porches, historic buildings, and lush gardens, savoring delicious food, engaging with inspiring speakers, and connecting with friendly people. Choose from a variety of fitness classes like Stretch and Mat Pilates. Enjoy demonstrations and tours, from plants to historic inns. And the cherry on top? No need to catch a flight to experience it all! Just 80 picturesque miles away lies a charming southern gem and historic river town – Natchez, MS, where RENEW Wellness Retreat will take place. 🌿✨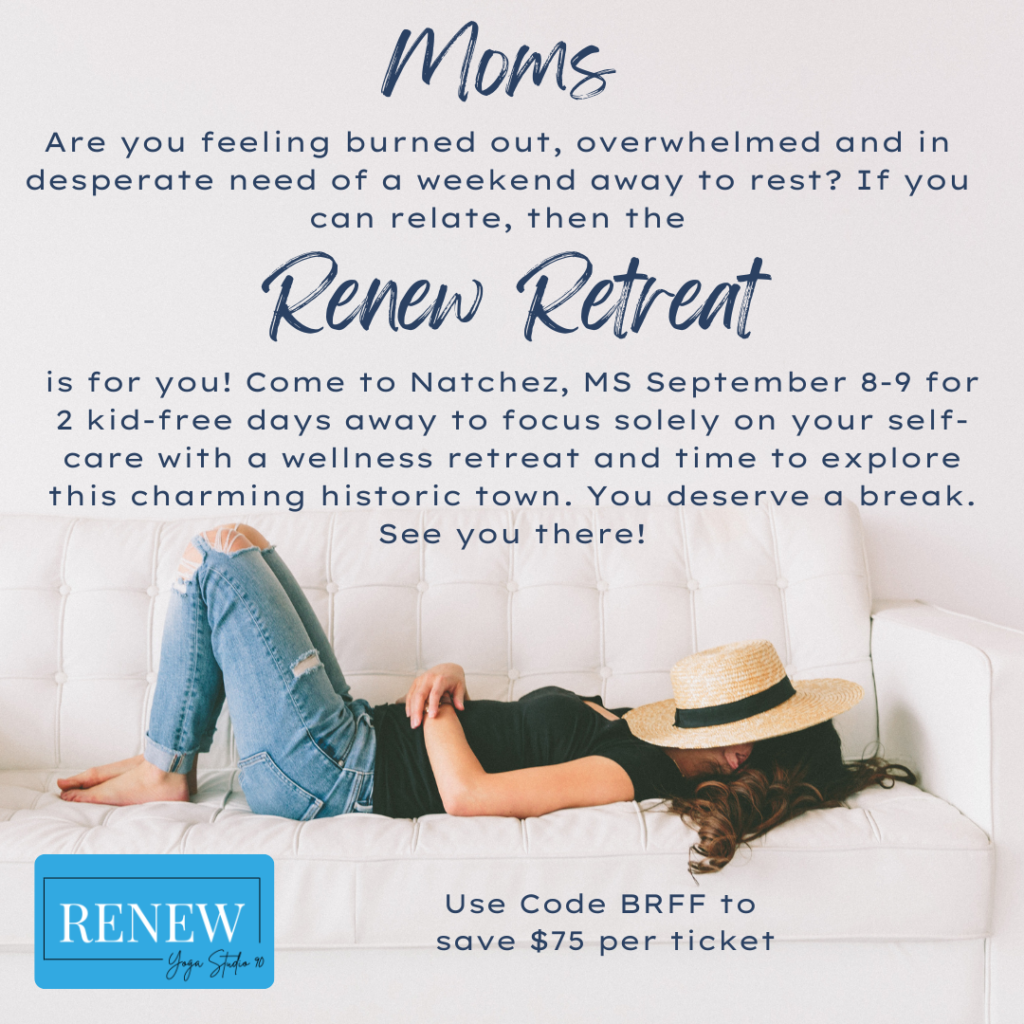 Renew, a Wellness Retreat, is hosted by April Hill, owner of
Yoga Studio 90
, and kicks off September 8 & 9, two days of scheduled self-care along with the option for free time to relax in-between sessions, classes, and tours.
Renew Wellness Retreat
The fun begins Friday, September 8th at check-in: 9-11 am at Retreat Center, Ellicott Hall (211 N. Canal St.)
Participants will check in and receive all necessary information for the retreat, including complimentary Retreat SWAG Bags!
You will experience a variety of fitness classes intentionally designed in different venues downtown Natchez, so you get to experience the beauty of this small town.
~ Power Walks
~ Good Food
~ Participate in educational workshops
~ Hear from keynote speakers Friday and Saturday
~ Experience southern hospitality at a cocktail party Friday evening at one of the beautiful homes, The Burn Luxury Inn
~ Relax under the stars on the bluff of the Mississippi River in our mindfulness session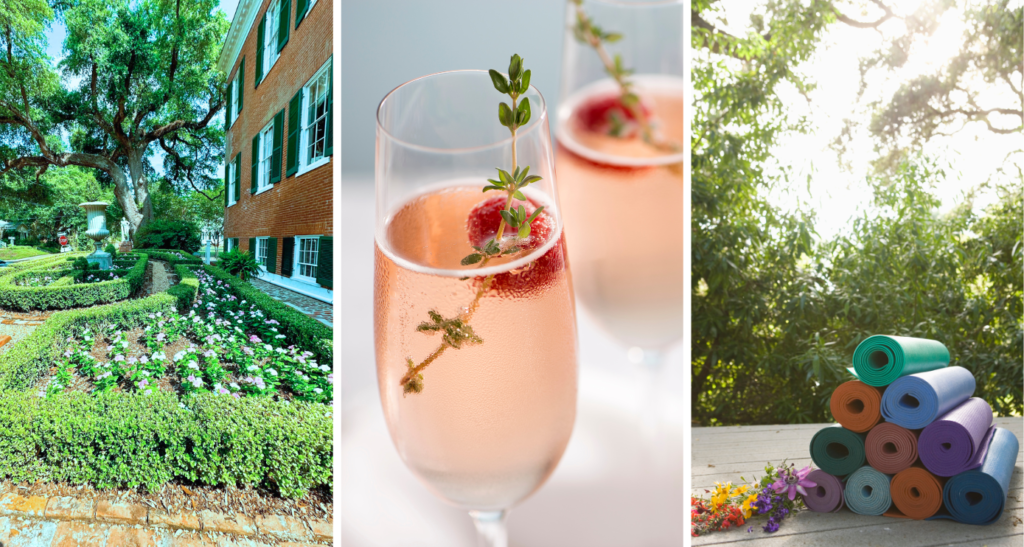 Retreat Attire
Of course, September is still HOT, so dress comfortably. From one fitness venue to the next and even to cocktail hour, we encourage you to dress casually and in attire that breathes. This is the time to bring your sun hat along for the trip, use your yoga strap for mobility as you move to new venues downtown, and keep hydrating at hydration stations.
Meals and Spirits included in your ticket:
Friday ~ Lunch & Cocktail Hour Friday Evening
Saturday ~ Breakfast, Lunch & Southern Send Off Punch by The Punch Bowl Diaries
Lodging is not included in your Renew Retreat ticket purchase.
Options for lodging:
Be sure to follow Renew Wellness Retreat on Instagram or Yoga Studio 90 because they are sharing all of the recs for lodging and more!
Get your ticket NOW and use this unique discount code (LIMITED TIME OFFER)