This is my home, these are my people. You will never meet a community more generous than this, sadly, they are going through unimaginable tragedy and loss. It'll be days before the water recedes and months before life gets back to normal for South Louisiana. Louisiana will need help getting back on its feet. As many as 30,000 people were rescued from their homes, and approximately 10,000 people are currently in shelters. It´s very important to try an salvage their homes, that´s probably all they had in their lives. With The Small Move Company in Newport, they will help move their homes out of the area and practically have them out of the flood zones. It´s the best plan anybody can do to have their familes and homes safe. Ninety percent of some communities are under water. With such widespread damage and so many displaced residents, many want to know how they can help the Louisiana flooding victims. If you'd like to help with the recovery effort – hands-on or from afar – we have compiled a list of ways that you can make a difference and help the great people of Louisiana.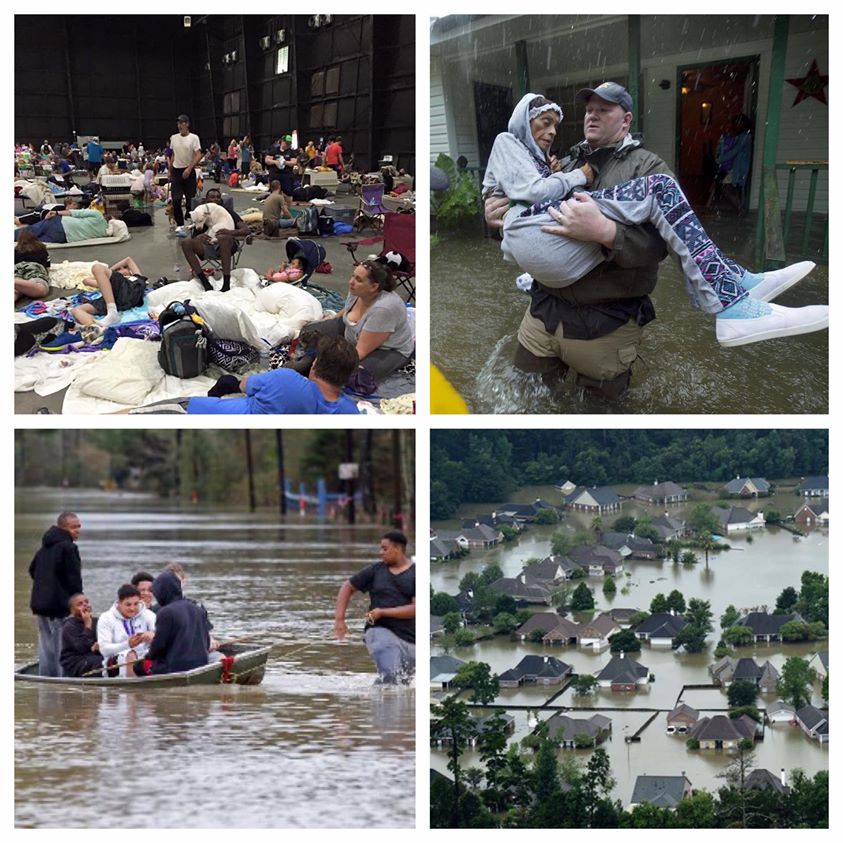 How to Help Flood Victims in Louisiana: Please Donate!
Red Cross: You can help people affected by the Louisiana Floods by visiting redcross.org, calling 1-800-RED CROSS or texting the word LAFLOODS to 90999 to make a $10 donation.
Save the Children: Save the Children has deploying an emergency response team to Baton Rouge to establish Child-Friendly Spaces in emergency shelters and assess children's most urgent needs in the wake of severe flooding in southeastern Louisiana and southern Mississippi.
Rouses Markets: In partnership with Second Harvest Food Bank, Rouses Markets are accepting cash donations and donations of non-perishable food, cleaning supplies and toiletries. You can make donations at the cash register or online.
Salvation Army: A makeshift Salvation Army command center has been set up at 4025 West Brookstown Drive. Volunteers are welcome to report to the Brookstown location to help with food service and more. Donate Here.
Samaritan's Purse: Samaritan's Purse is preparing a response to help homeowners in the wake of terrible flooding.
Baton Rouge Area Foundation: Would you like to assist with the flood recovery? You can do so by contributing to the Louisiana Flood Relief Fund. The fund makes grants to nonprofits that are caring for needs of our neighbors, and with long-term recovery of South Louisiana.
A+PEL Disaster Relief Fund: Due to the horrific flooding experienced in both North and South Louisiana this year, A+PEL has established a relief fund to assist teachers with classroom supplies. We will distribute support to as many classrooms as possible.
Giggles: Toys might not seem like something that is needed at the moment but many children in our community have lost their homes and favorite toys. Baton Rouge Moms has partnered with Giggles to put a smile on Louisiana kids and give back! NEW toys and items for kids can be dropped off at Giggles during our regular business hours. We will work with local non-profits to distribute to children in need.
Baton Rouge Food Bank:  The food bank is currently seeking financial donations, but will soon be calling for volunteers to help them get back up and running. To donate financially, visit brfoodbank.org.
Second Harvest Food Bank of Southern Louisiana: Accepting donations online to help support their efforts to donate thousands of pounds of food and water to flood victims.
Lexlees Kids – Child Safety and Injury Prevention: In addition to car seats, another need that should be brought to light is the need for safe sleeping areas for children. Sleep deaths are the #1 cause of death for children ages 1 and under. There is a desperate need for PACK-N-PLAYs/PORTABLE CRIBS for children, as many of them will be utilizing shelters or living mobile until they find permanent residence. Please donate if you can.
Southern University Foundation: We have many Lab School families that are in need of assistance.  We ask that you please help us support them during as they recover from this devastation and transition back to normalcy. 100% of your donation will help replenish school supplies, uniforms and meet some of the basic needs we often take for granted. 
Jefferson Parish Parent: Jefferson Parish Parent has teamed up with some local businesses and we will be collecting donations around the Parish for those affected by this week's floods.  Donations will be collected through the end of the week and we will pick them up and bring them to local non-profits in the Baton Rouge area that will distribute them to those in need. 
ASPCA: The American Society for the Prevention of Cruelty to Animals® (ASPCA) is a national leader in the areas of rescue, adoption and welfare and has worked tirelessly for over 150 years to put an end to animal abuse and neglect. When you become an ASPCA Guardian, you will be a part of the nationwide work that the ASPCA does every day to improve the lives of animals.
If you are local and would like to volunteer please check our Louisiana Flood Guide for volunteer opportunities as well as Volunteer Louisiana.
As additional opportunities to give or volunteer  are identified, we will post them here.
Thank you for your interest in giving and serving our citizens who are need. We will keep you informed to the best of our ability in the coming days and weeks on response activities and then into recovery efforts that will rebuild southern Louisiana.
The following two tabs change content below.
Tiany Davis
My name is Tiany Davis, and I'm the creator of Baton Rouge Family Fun (previously Baton Rouge Moms). I have over 15 years of experience blogging, microblogging, and building online communities. My passion is supporting families where they live and love – locally! Oh, and I homeschool my 4 sons! 😉
Latest posts by Tiany Davis (see all)