Have you heard the news? For the first time ever, Disney Cruise Line will sail from the Port of New Orleans starting in 2020. I have sailed on all four Disney Cruise ships with my family and with Disney Social Media Moms and it is truly something magical that can't be put into words. We are thrilled that the Port of New Orleans has finally included Disney Cruise Line!
"Set sail from the legendary port city of New Orleans for the first time ever on select limited-time Disney Cruise Line voyages to breathtaking locales in The Bahamas and the Caribbean."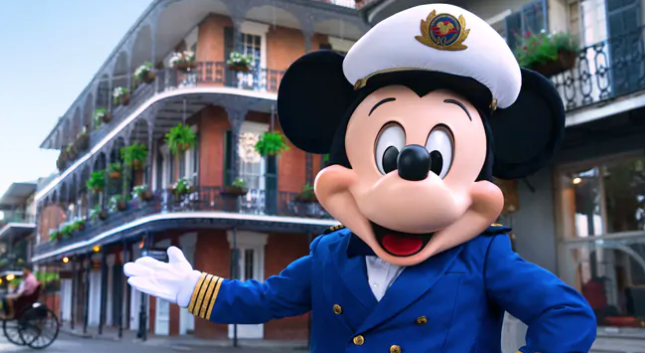 Disney Cruise Line New Orleans
Starting on Oct. 4, cruisers can begin booking trips for early 2020 in a variety of the Caribbean and Bahamian destinations, there will be six cruises coinciding around the time of Mardi Gras.
The first voyage from New Orleans will be Feb. 14, 2020, a seven-night cruise aboard the Disney Wonder! Ports of call will include Cozumel, Mexico; George Town, Grand Cayman; and Falmouth, Jamaica with three days at sea!

A six-night cruise on the Disney Wonder will sail from New Orleans on Feb. 21, 2020. Its stops include Cozumel and Grand Cayman, with three days at sea.

Four-night cruises on the Disney Wonder will sail on Feb. 27 and March 3, 2020, with one port of call, Cozumel, and two days at sea. Nola.com
Big Easy, Big Island, Big News! Announcing our early 2020 itineraries. For the first time ever, set sail from exciting New Orleans. Plus, discover 2 special voyages to Hawaii – and so much more. #DisneyCruise pic.twitter.com/JoZsmYqxtc

— Disney Cruise Line (@DisneyCruise) September 27, 2018
Watch the announcement from Disney Cruise Line on our Facebook page and tell us what you think about Disney Cruise Line coming to Louisiana!
The following two tabs change content below.
Tiany Davis
My name is Tiany Davis, and I'm the creator of Baton Rouge Family Fun (previously Baton Rouge Moms). I have over 15 years of experience blogging, microblogging, and building online communities. My passion is supporting families where they live and love – locally! Oh, and I homeschool my 4 sons! 😉
Latest posts by Tiany Davis (see all)