Cirque du Soleil carves electrifying moments, breathtaking artistry and its unique creativity into ice in a fresh innovative spectacular: Cirque du Soleil Crystal. World-class ice skating, surreal aesthetics and artistic prowess fuse together. So let reality slip away as Cirque du Soleil Crystal glides above a most unusual reflection. A young woman shatters through reality to reach the surreal world of possibility. Beyond the surface, she pursues the life that has been glistening beneath. Sometimes, we must first leave solid ground to find our true footing.
Discover Cirque du Soleil Crystal – A breakthrough ice experience. Skate on the edge of reality.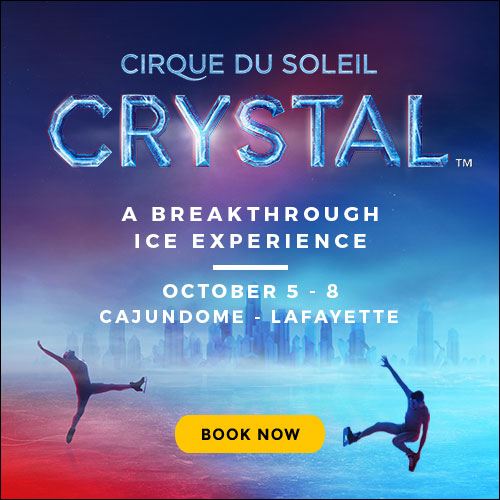 WHAT: Cirque du Soleil Crystal – A breakthrough ice experience.
WHERE: CAJUNDOME – Lafayette, LA
WHEN: Oct 5-8, 2017
A breakthrough ice experience where world-class ice skating and unexpected acrobatics fuse to create the first on-ice experience from Cirque du Soleil. Cirque du Soleil Crystal at the Cajundome from October 5th through October 8th. Get your tickets now at cirquedusoleil.com/crystal.
Cirque du Soleil Crystal – TWO – Family Four Pack Giveaways
a Rafflecopter giveaway
The following two tabs change content below.
Tiany Davis
Tiany Davis, the woman behind Baton Rouge Moms has been blogging, micro blogging and building online communities since 2001. A Northern California native, Tiany moved to the Baton Rouge area in 1995 after meeting her husband, Baton Rouge Native Jazz drummer, Troy Davis in Paris, France. Tiany homeschools her four sons and enjoys sharing all things Baton Rouge & beyond! Her passion is supporting families where they live and love – locally!
Latest posts by Tiany Davis (see all)