LSU Football season is BACK!! We're ready for tailgating with family and friends, Tiger Band marching down Victory Hill, LSU cheerleaders, the unparalleled energy of the crowd on a Louisiana Saturday night at Tiger Stadium and of course singing the LSU Fight Song at the top of our lungs!
Our third annual "LSU Football Gameday Giveaway" series is back! Today and each home game Gameday Baton Rouge Moms will host a Gameday Giveaway! Entering is simple, we want to see to your Tiger Spirit; we will help get you ready for game day with fabulous giveaways!! We have TWO FABULOUS giveaways to kick off this year's GameDay Giveaway… a Dooney & Bourke™ LSU Wristlet and GEAUX Clear Gameday bag!
LSU Geaux Clear Recommendation:
Universities are tightening up security with a new clear bag rule. LSU has adopted the "GEAUX CLEAR!" bag policy to be implemented for the upcoming college football season. LSU recommends fans only bring what is absolutely necessary with you to LSU Athletics venues – phone, wallet, money, credit cards, car keys. Please leave all unnecessary items at home or in your vehicle. Backpacks and bags may not be stored at the gates or outside of the venue – any unattended bags will be confiscated and removed immediately (all items will be discarded). LSU Athletics is not responsible for the care or security of any items left unattended.
Only CLEAR tote bags smaller than 12″ x 6″ x 12″ will be allowed into Tiger Stadium and all other LSU Athletic venues. One-gallon clear plastic bags and/or small handheld clutch purses (approx. the size of a person's hand) will also be allowed to enter. All backpacks regardless of size are prohibited and any bags larger than 12″ x 6″ x 12″, clear or non-clear will be strictly prohibited.
LSU Football Gameday Giveaway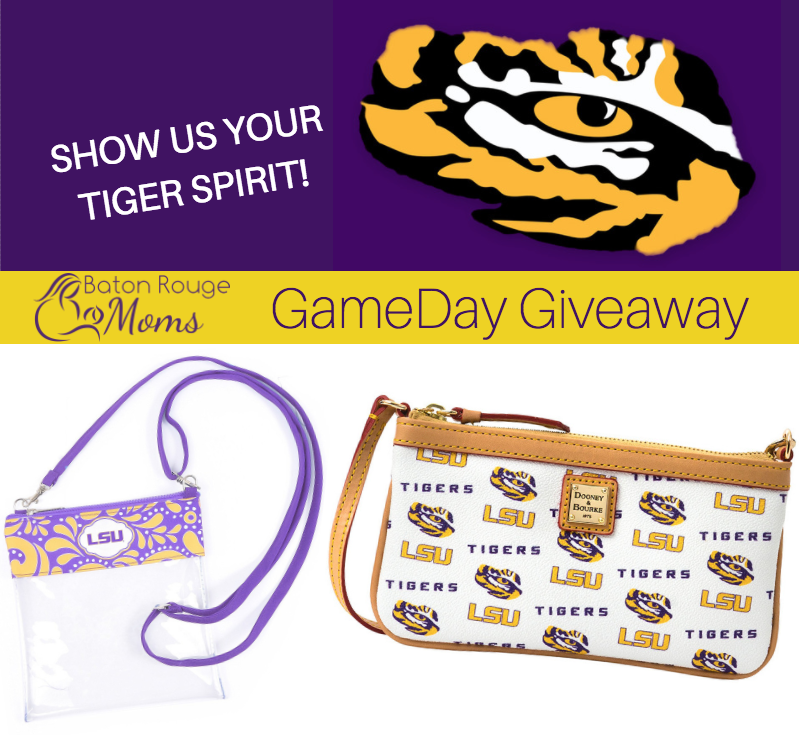 a Rafflecopter giveaway