A chicken dinner winner on the Chew, this rustic meal is a keeper! I saw this Baked Artichoke Chicken recipe made on The Chew last year and our family has been enjoying it ever since. It has become one of our families meals. Though it's simple, quick to prepare and delicious, it's full of flavor and tastes as though you slaved over the wood stove for hours. The chicken falls right off the bones and the vegetables absorb the flavors of the sauce. I doubled the veggies in our recipe becasue we love vegetables. You can also add potatoes and carrots to this dish for an even more rustic meal.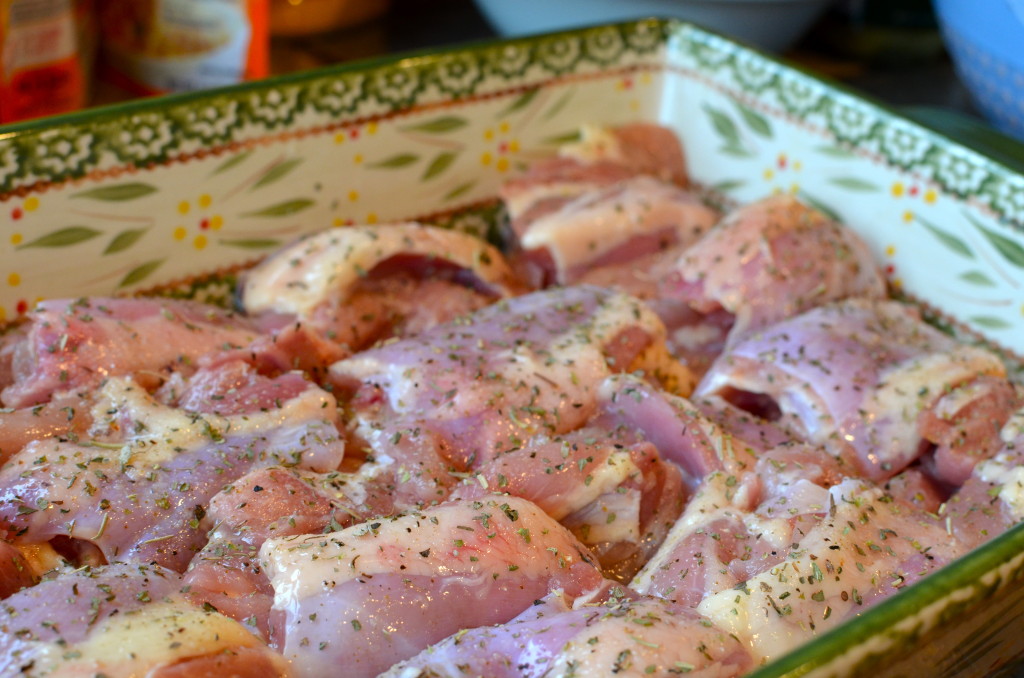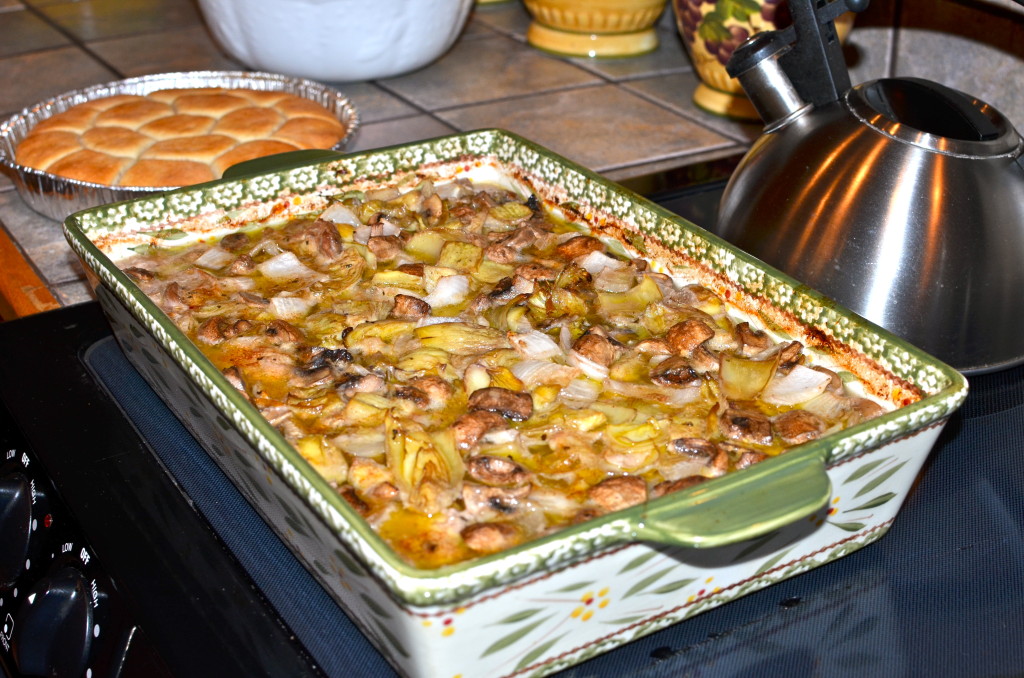 The Chew's Baked Artichoke Chicken
2014-03-24 16:37:44
Easy, healthy and tasty baked chicken the whole family will love!
Ingredients
3 1/2-4 pound chicken legs and thighs (I only use thighs)
1 cup artichoke hearts (halved) (I doubled this amount)
1 medium onion (cut into chunks - to match the artichokes)
1 pound white button mushrooms (halved or quartered)
2 tablespoons brown mustard ( I used grey poupon)
1 clove garlic (minced)
1/4 cup olive oil
1/4 cup red wine vinegar
1/4 cup red wine
1/4 teaspoon dried basil
1/4 teaspoon dried thyme
1/4 teaspoon dried tarragon
1 bay leaf
salt and pepper (to taste)
Instructions
Preheat oven to 350F. Place chicken, skin side up, in a baking pan. Distribute onion, artichoke and mushrooms over the top. Combine olive oil, mustard, red wine, red wine vinegar, garlic, dried spices, salt and pepper and pour over the chicken.
Bake uncovered for an hour and a half, basting every half hour.
Adapted from Adapted from ABC's The Chew
Baton Rouge Family Fun https://batonrougefamilyfun.com/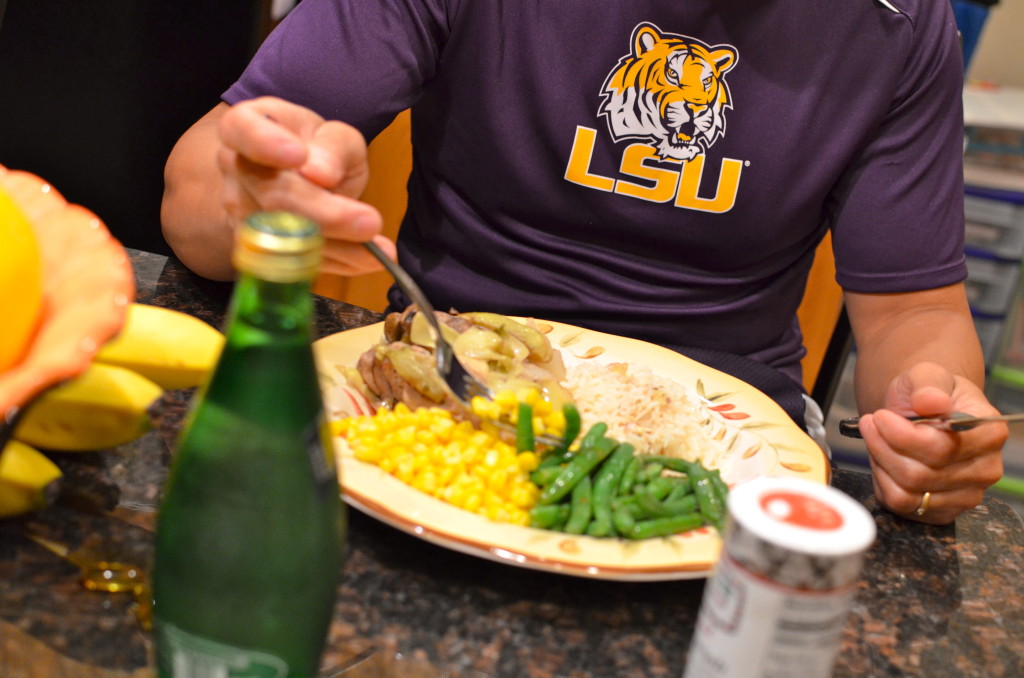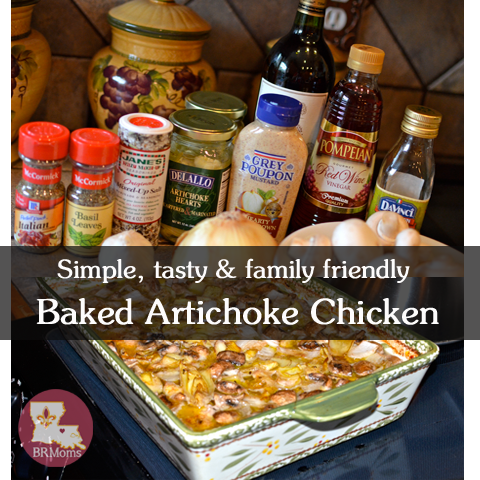 The following two tabs change content below.
Tiany Davis
My name is Tiany Davis, and I'm the creator of Baton Rouge Family Fun (previously Baton Rouge Moms). I have over 15 years of experience blogging, microblogging, and building online communities. My passion is supporting families where they live and love – locally! Oh, and I homeschool my 4 sons! 😉
Latest posts by Tiany Davis (see all)