Summer is the perfect time for families to come together, create lasting memories, and enjoy life's simple pleasures. As a mom, I'm always on the lookout for activities that cater to my children's interests while providing a fun experience for the entire family. That's why I'm thrilled to share that Cinemark Summer Movie Clubhouse is back for 2023.

Cinemark Summer Movie Clubhouse is back with 8 weeks of kid-approved movies at Perkins Rowe! Enjoy exciting big-screen entertainment for just $1.50* per ticket for each movie. Save even more on your visit with $1 OFF deals on kids' snack packs and any size popcorn & drink combos during showtimes.
Participating theatres will host Summer Movie Clubhouse on Wednesdays at 9:30 am, June 21 through August 16. Select theatres will offer additional showtimes throughout the week, so be sure to check your local theatre for more Summer Movie Clubhouse fun!
Whether your kids are fans of animated adventures, captivating stories, or heartwarming tales, there's something for everyone. From old favorites to recent releases, this program is designed to keep the whole family entertained week after week.
2023 Cinemark Summer Movie Clubhouse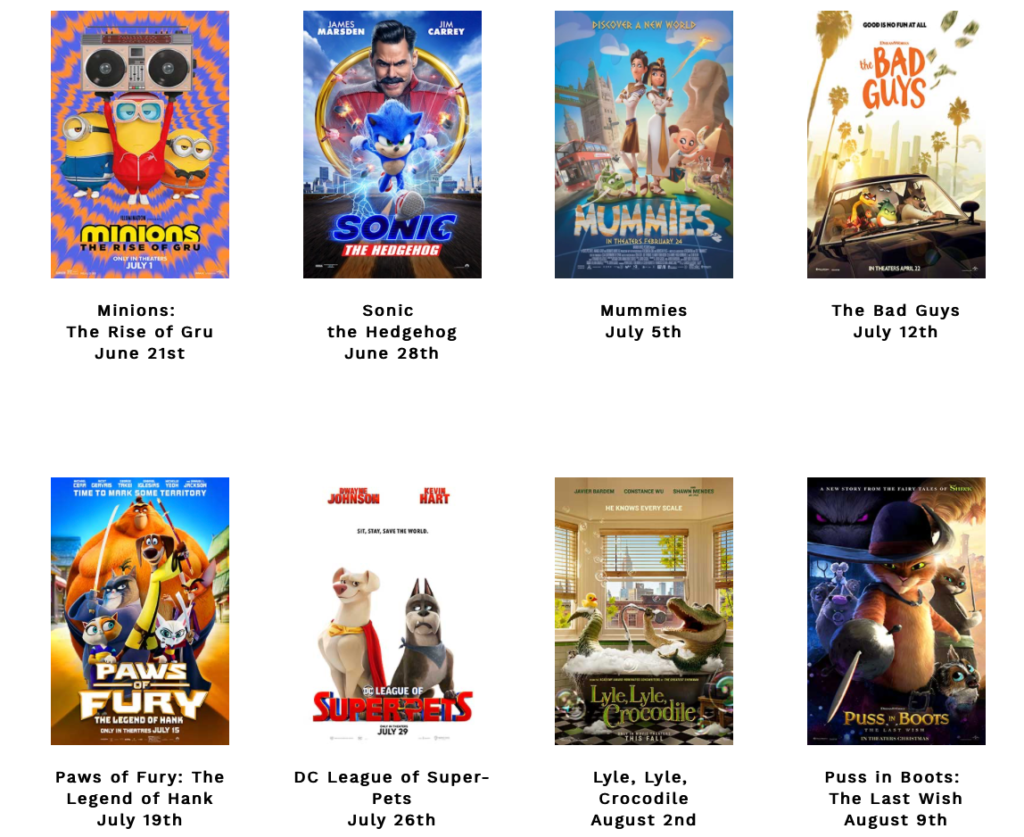 You can visit the Baton Rouge Cinemark Movie Theatre at Perkins Rowe. (TIP – you'll need to select the Wednesday date to see the available movie tickets).

SUMMER MOVIE CLUB FAQs
Q: Do I need a coupon for the $1 OFF concessions deals?
A: No coupon is necessary. Discounts will be taken at the register during Summer Movie Clubhouse showtimes.
Q: Do children need to be accompanied by an adult?
A: Children ages 11 and under should be accompanied by an adult.
Q: Are tickets the same price for adults and children?
A: Summer Movie Clubhouse showtimes are $1.50 per ticket, per movie for children and adults.
The Cinemark Summer Movie Clubhouse for 2023 is an extraordinary program that brings families together for a summer of unforgettable fun at an affordable price! So, grab your popcorn, sit back, and let the magic of the movies transport you to a world of joy and togetherness this summer.