The Joint Chiropractic is opening up a new location and they currently have a fabulous special and giveaway that you won't want to miss!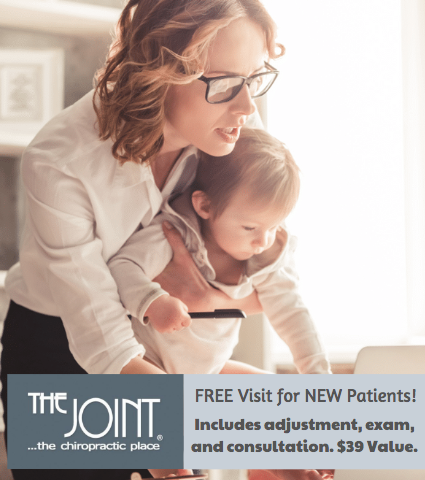 #TextInToWin FREE ADJUSTMENT! Hey, Baton Rouge Moms! You work hard and we totally feel your pain! Take a break, we've got your back!! The Joint Chiropractic will be OPENING a second location in Arlington Market Place next to Rouses soon!! If you are or know someone who is a NEW patient, they can ENJOY a FREE VISIT by texting "ARLINGTON" to 89000. This also enters you into a $1000 VISA GIFT CARD drawing. Includes adjustment, exam, and consultation. $39 Value. No appointments or insurance needed!! Just WALK-IN!!
The following two tabs change content below.
Baton Rouge Family Fun
Baton Rouge Family Fun is the premier online destination for families in Baton Rouge. Our goal is to connect and encourage Baton Rouge families online via our website and our social media channels by providing up to date information on family-friendly local events, parenting help, services, and resources.
Latest posts by Baton Rouge Family Fun (see all)