Beat the summer heat and help your children stay safe with LIBERTY LAGOON SWIM LESSONS offered by BREC. Recent news stories of children and even adults drowning this summer have highlighted and reminded us of the importance of water safety. It only takes minutes for a child to slip into a dangerous situation. Louisiana has one of the highest drowning rates in the nation. It's not just the beach parents need to worry about, it's the backyard pool as well. Give your child the gift of water safety with swim lessons this summer!
Here are some startling facts on drowning!
Child drowning is a silent death. There's no splashing to alert anyone that the child is in trouble.
58 percent of parents do not consider drowning a threat to their children. (Resource ISR)
Drowning is the leading cause of death for infants and young children between the ages of 1-4 (CDC)
Drowning is the second-leading cause of unintentional injury deaths in children aged 1-14 years (CDC)
The majority of children who survive (92% percent) are discovered within two minutes following submersion. (Branche 1999)
Rates of fatal drowning for minorities are notably higher among these populations in certain age groups. The fatal drowning rate of African American children is 20% higher than that of Caucasian children in the same age range. (CDC)
19 percent of drowning deaths involving children occur in public pools with certified lifeguards present.
Nearly 80% of people who die from drowning are males.
Drowning can happen quickly and quietly anywhere there is water and even in the presence of lifeguards.

Many adults and children report that they can't swim. Research has shown that participation in formal swimming lessons can reduce the risk of drowning among children aged 1 to 4 years.

2019 dates for all swim classes can be found below. Space is limited. All programs are first come, first serve.
LIBERTY LAGOON SWIM LESSONS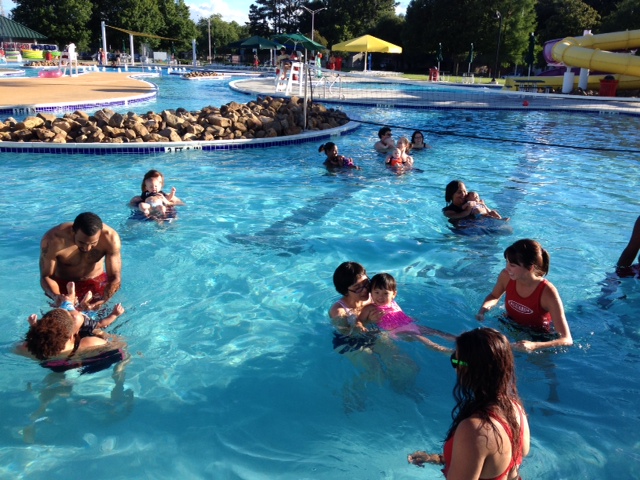 BABY BUBBLERS
Parents and children learn together to increase a child's comfort level in the water and build a foundation of basic skills, such as arm and leg movements and breath control. This course is fun-filled and helps introduce water safety concepts, encouraging a healthy recreational habit that your entire family can enjoy. Classes offered twice a week. You are welcome to come to as many classes as you would like. Minimum of 2 participants must be enrolled in the class with a maximum of 10 participants per class. (Subject to change depending on registration and number of instructors.) Payment is taken day of class.
June 4 – July 25
Tuesday + Thursday
6:30-7:30 p.m. (please arrive by 6:15 p.m.)
Ages: 6 Months-3 years / $7 per child per class
VIEW BABY BUBBLERS CALENDAR
WATER EXPLORATION CLASS
This class teaches the beginning stages of swimming including blowing bubbles, leg kicks, submerged face, arm actions and water safety. Class is taught in water depth of 3'6".
Session 1: June 3-13
Session 2: July 1-11
Session 3: July 15-25
Monday-Thursday / 8-8:45 a.m. (eight classes)
Ages: 3-5 / No Fee
Session limit 50 participants per session
VIEW WATER EXPLORATION CLASS CALENDAR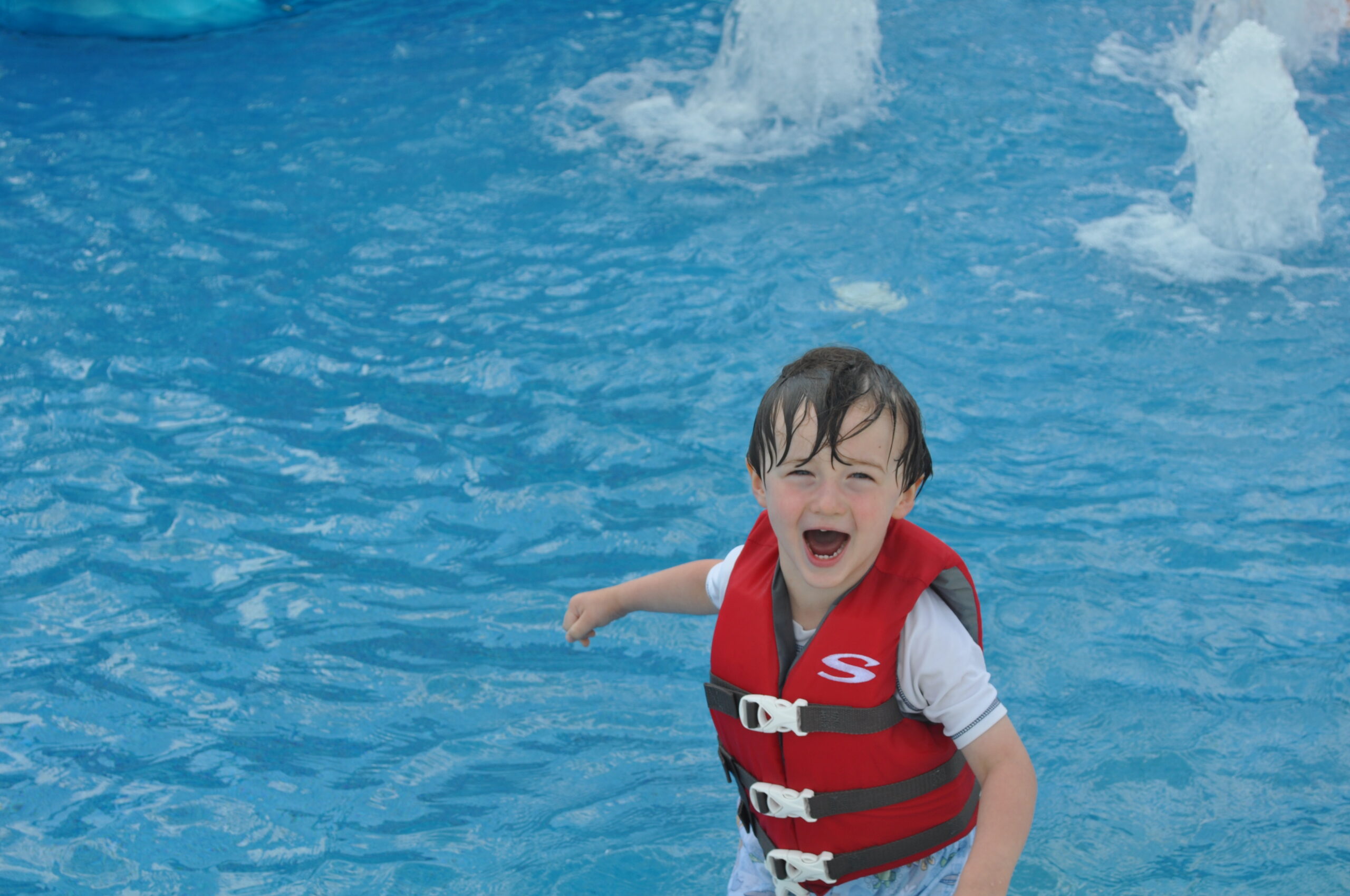 LIBERTY LAGOON SWIM LESSONS
This class teaches more advanced stages of swimming such as leg kicks, arm strokes, swimming under water, front crawl, back crawl, diving, streamline swimming techniques and water safety. Class is taught in water depth of 3'6 or 8' depending on skill level.
Registration for a limited number of free swim lessons at Liberty Lagoon is now available onsite and online!
Registration is coming soon for free swim lessons at our community pools. To provide your information for the free swim lessons at community pools please call 225-272-9200 and ask for the Recreation front desk.
Session 1: June 3-13
Session 2: July 1-11
Session 3: July 15-25
Monday-Thursday / 8-8:45 a.m. (eight classes)
$60 per person per session
VIEW SWIM LESSONS CALENDAR
ADAPTIVE AQUATICS
These classes are for youth and adults ages 3 and up who are living with disabilities. These programs utilize instructors and volunteers to maintain low staff-to-participant ratios to better meet the needs of all. Students will focus on water exploration, water safety, breath control, leg kicks, and arm movements.
Session 1: June 24
Session 2: June 25
Session 3: June 26
Session 4: June 27
8-8:30 a.m. / Ages: 3+ / No Fee
Session limit 5 participants
VIEW ADAPTIVE AQUATICS CALENDAR
REGISTER FOR ADAPTIVE AQUATICS
TEEN GUARDS
Teen Guards helps build a foundation of knowledge, attitudes and skills for future lifeguard teens. The course introduces participants to lifesaving skills, such as in-water rescues, use of a rescue tube and first aid, CPR and AED. Participants can also shadow lifeguards in rotation to get an in depth look at lifeguarding.
July 15-Aug. 2
Monday-Friday / 9 a.m.-2 p.m. / $60 per person
VIEWTEEN GUARDS CALENDAR
SNORKELING
This class will teach you how to be comfortable using a Mask & Snorkel. This class also teaches to properly kick with & without fins.
May 11 + Aug. 17 / 10-10:45 a.m. / Ages 8 +
$5 per person / Session limit 10 participants
VIEW SNORKELING CALENDAR
Register for Liberty Lagoon Programs here!
Disclosure: This is a "sponsored post." The company who sponsored it compensated BRM via a cash payment, gift, or giveaway. Opinions expressed herein are that of the author and are not indicative of the opinions or positions of the sponsor.