As parents, especially moms, we often put our health on the back burner as we care for our families. We're ignoring calls for us to put our oxygen masks on first and tending to our children as we "gasp for air." But, the older I get, the more I realize that the only true wealth is our health; and it's so important to have trustworthy, reliable, friendly healthcare close to home. That's precisely what I found recently when I visited The Clinic @ Prairieville for a wellness visit.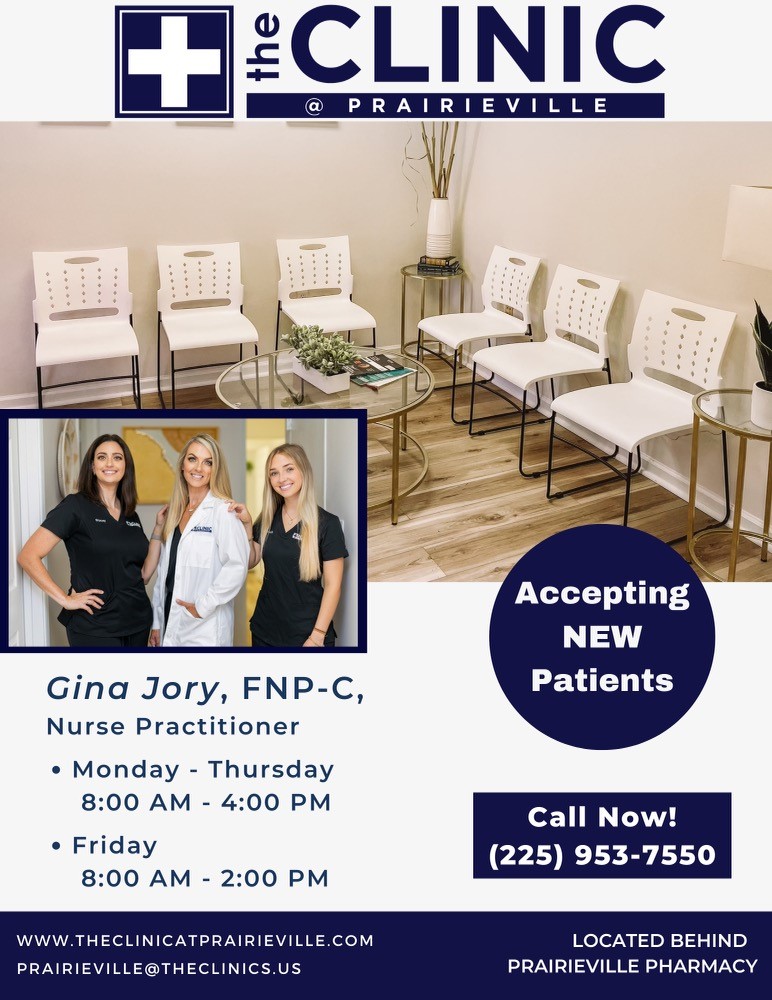 After years of putting off my health, I recently scheduled a visit at The Clinic after learning about them via social media, and I'm so glad I did! I was welcomed in by Stacey McClelland, Patient Liaison, who helped me get set up with New Client paperwork, and soon after had a relaxed and in-depth visit with Gina Jory, FNP-C. I left feeling confident that I found the primary care practice and the people that will hopefully walk with me in my journey to better health for years to come. It's always a good time for us to put our health first – Gina Jory, FNP-C, ordered me a full panel of bloodwork, and I'm excited to get that back to see how the body is holding up and what I can do better, not only for myself but for my family.
Primary care practices provide health promotion, disease prevention, health maintenance, counseling, patient education, and diagnosis and treatment of acute and chronic illnesses. To stay safe and healthy today and in the future, you need access to a provider who knows and understands your health history, wellness goals, and concerns. At The Clinic @ Prairieville, they accomplish these practices and look forward to serving the Ascension Parish community and the surrounding areas.
The staff at The Clinic @ Prairieville are focused on being the best medical support system for each individual patient. We provide an alternative to the increasing depersonalization of primary care, and we value the concept of "FAMILY MEDICINE".
You'll find that The Clinic @ Prairieville provides the highest quality service at the lowest possible cost, with the best utilization of our resources.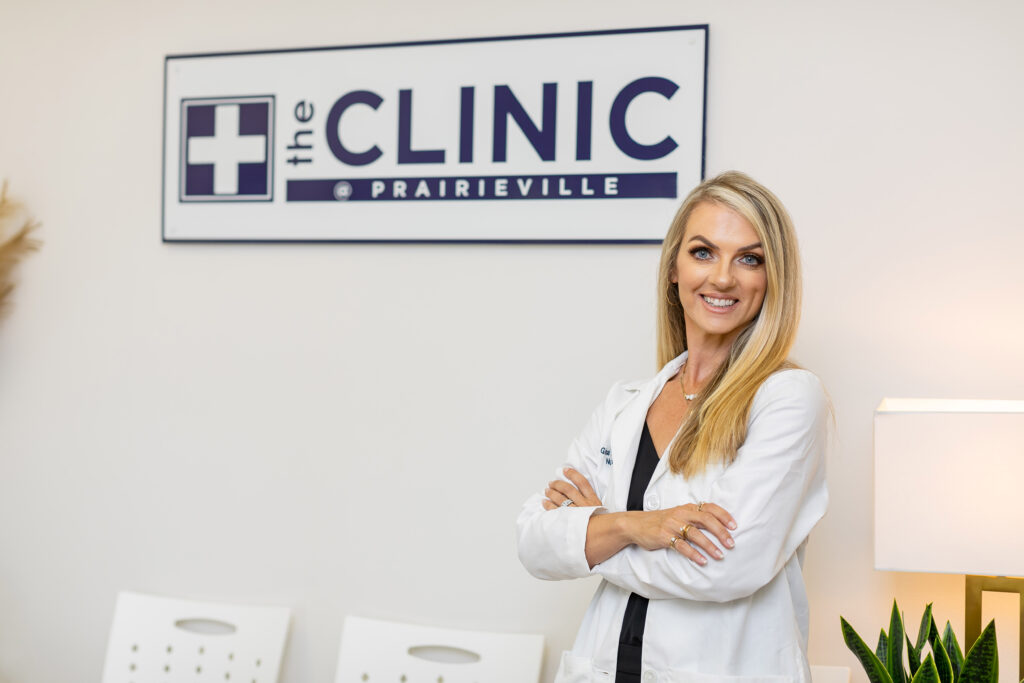 Gina Jory, FNP-C
Gina is a Board-Certified Family Nurse Practitioner with over 10 years of experience in Geriatrics, Hospital Medicine, advanced wound care, and Primary Care. She has been in healthcare for over 20 years. Gina completed her Bachelor of Science in Nursing at Louisiana College and then earned her Master of Science degree at The University of South Alabama, and is certified with the American Academy of Nurse Practitioners.
Meet The Clinic at Prairieville Staff
WHERE: Conveniently-located off of Airline in Prairieville, behind the Prairieville Pharmacy.
16260 Airline Hwy Suite 2D
Prairieville, LA 70769
225-953-7550
If you're in the Ascension / Prairieville area and need "Healthcare Close to Home",  be sure to visit The Clinic @ Pariairieville, and follow them on social media, Instagram and Facebook, for important tips and information on health and wellness.