"This is what it feels like to heard… It feels like being trapped inside a dark room with no windows or lights. There is a singular door locked from the outside. You scream but the room is soundproof; no one hears you. One day someone opens the door and the light rushes in, blinding you. Someone takes you by the hand and leads you. You look around and there's a room full of people who you never knew were there and you know that you are seen, that you are heard, that you are not invisible."
It has been my goal over the last few years to give people a platform to tell their stories, to be heard. When I brought the Listen to Your Mother show to Baton Rouge in 2015 I realized the enormity of the impact felt by those who were able to share their experiences with others. I have a very even left brain/right brain split so sometimes my creative energies are battling with my detail-oriented perfectionistic historian, but I knew there was something else in my heart that needed to be breathed to life.
After the tragic Summer of '16 I found myself deeply saddened-as we all were- not only by the horrific events that had transpired, but also by the response of people around me to the suffering and pain felt by so many in our community. As men and women took to the street to protest what they understood to be injustice, thousands of angry folks flooded the internet with their opinions of them, and having read many of the comments you would have thought we were flashing back to the 1950s. I saw so many assumptions made about my black brothers and sisters regarding them being lazy or ignorant or dangerous. I remembered how Martin Luther King, Jr. was treated during the first Civil Rights movement and the awful hate speech that was poured against him and those who fought beside him. I checked that place in my heart that wanted to help people tell their truths, and a vision began.
Thin RedLine Project
I shared my vision with a high school friend who is very involved in the community to be sure that the idea would be respectful and never feel exploitative. Walter "Geno" McLaughlin jumped on-board and added his creativity, background and expertise, and within a month the Thin RedLine Project was born. He has been the perfect partner for this project and has elevated it in fresh and powerful ways.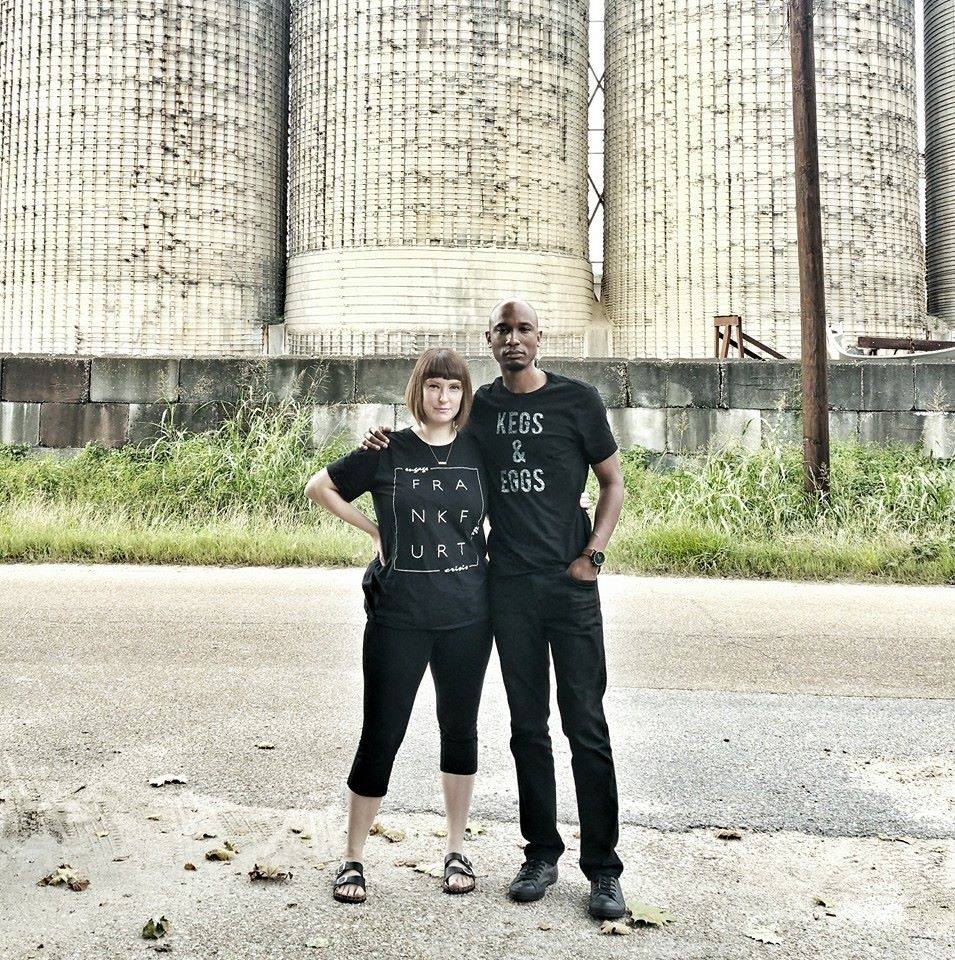 The name "Thin RedLine Project" comes from the act of redlining- the official practice of grouping black people into specific communities and then denying those same neighborhoods of resources, infrastructure, and investment. Though no longer officially sanctioned, the effects of decades of these practices and others like them are still felt strongly today. Many people feel that the realities of some African-Americans are solely a result of poor choices rather than a product of institutions and policies. But in fact, through systemic issues in our structures and laws we have created and maintained generations of inequality in a cycle that seems stuck on "repeat.
We all know that the mainstream media picks and chooses what stories to tell and sadly, they too often continue the false narrative that black people are inferior, less educated, criminal or come from broken families. We hope to shine a positive light on hard-working individuals, close-knit families, and creative souls- dispelling myths and crushing stereotypes. We also hope to help educate the public about the policies and practices like redlining and others that continue to hinder progress in certain communities.
We hope you will join us as we offer stories of hope to the world from across the Thin RedLine.
You can check out our website at thinredlineproject.com, follow us on Facebook or Instagram and nominate people or events to be featured by emailing meghanmatt@gmail.com.
You can read more about the Thin RedLine Project in this months 225 Magazine.