Are your kids interested in anything and everything science? Bring them out to Highland Road Park Observatory for the worldwide celebration of all things astronomy, physics, aeronautics, and the American space program at International Astronomy Day on May 7th from 3-11 p.m.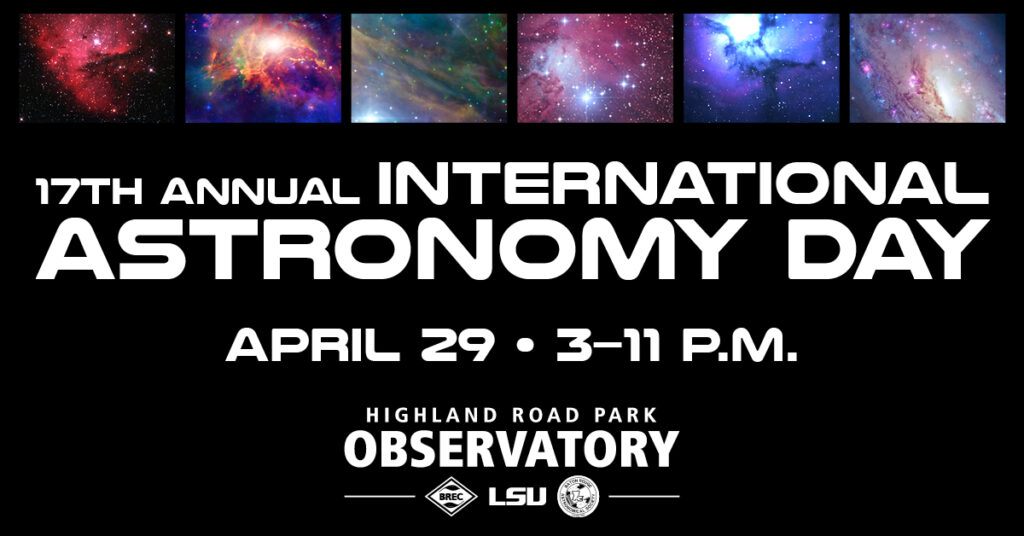 Every year since 2007, Highland Road Park Observatory has proudly taken part in International Astronomy Day, a celebration of all things related to astronomy, physics, aeronautics, and the American space program. Old favorites and new surprises will make this International Astronomy Day a day to remember. Our family has enjoyed this annual event for years; there's always something new to see and learn! Be sure to bring cash for food and merchandise too!
Kindly note that the photos below were taken in previous years and do not depict the activities that will take place during this year's event.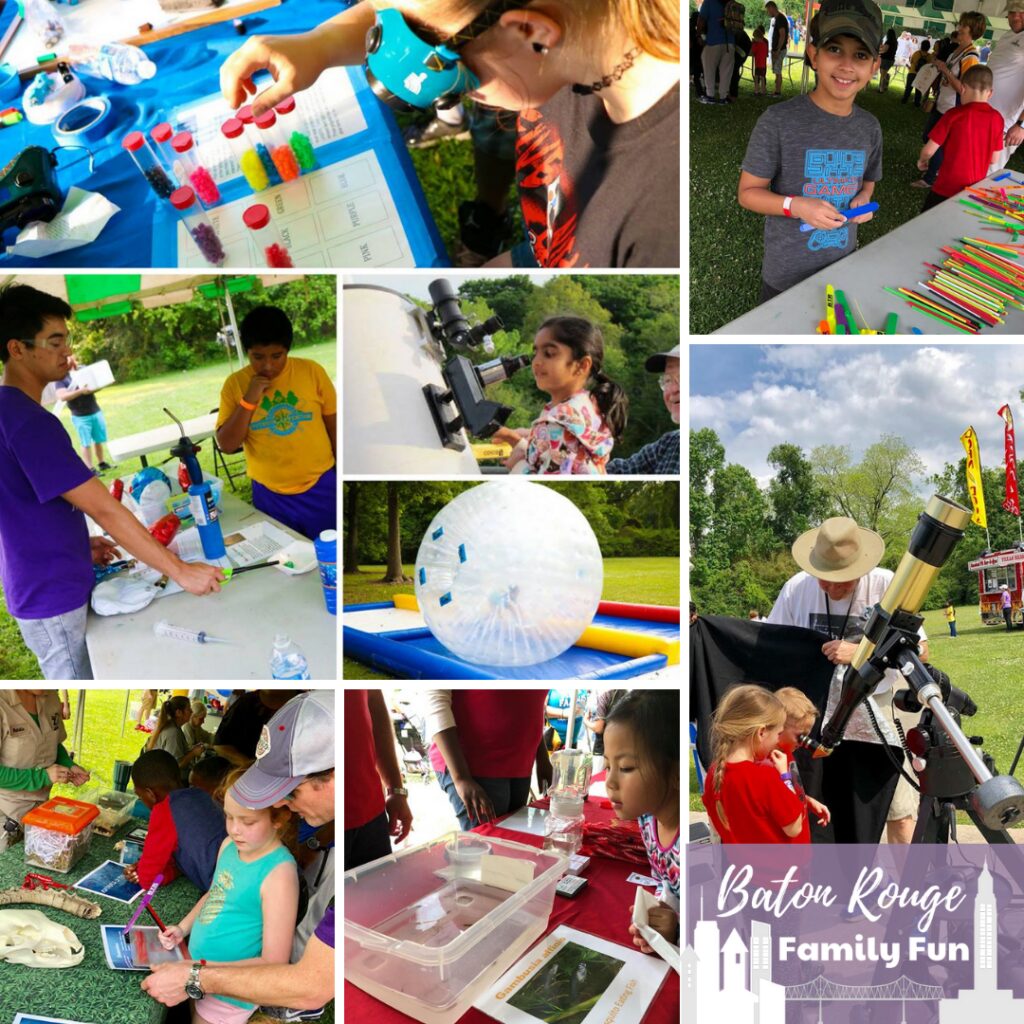 International Astronomy Day
Saturday, April 29th, from 3:00 pm to 11:00 pm
Free admission. For all ages.
Binoculars recommended after 7:30 pm
The largest and best IAD celebration is within a day's driving distance of Baton Rouge. Music, games, food, demonstrations, rides, exhibitors, and sky viewings.
Free binocular checkout from HRPO front desk will be available at 7:30 pm, but there are a limited number. We strongly encourage visitors to bring binoculars.