ouIn November I had this four month old infant and I was struggling to find my place as a mother and regain my health. I visited gym after gym, none were a fit for me. Enter Baby Boot Camp Baton Rouge. I reached out to get some questions answered and had the pleasure of speaking with Mauree Brooksher, the owner, who come to find out had just had a baby. So she was already winning in my book. I was not answering client emails a week after birth. She helped me sign up for my first class. It was free and I had nothing to lose.
I went to my first class and Christina was teaching. She was sweet. She took the time to calm my baby girl. She brought the fitness to my level (that level where you haven't worked out in 18 months). I was hooked. All the moms. All the kiddos. I knew I was in the right place. I wanted my Birdie to grow up seeing her mom taking care of herself, becoming strong, mom strong. I know I couldn't do Baby Boot Camp justice, so I decided to talk to Mauree and interview her in my best Rolling Stone interview skills. 
Not sound cliche, but tell us about yourself. How many kids? Are you from here? Etc. 
I am a wife, mommy, fitness instructor, & business owner.  My better half is Steven & he is my rock & adds so much fun to our family!  We have 3 children whom we have been blessed with: Christopher (5), Marguerite Jane (3), & Anna Beth (6 months).  Fitness and early childhood education are my two passions.  And Baby Boot Camp is the best way for me to merge the two!  
 Have you always had a passion for health and nutrition? 
I have!  I grew up active.  I'm always looking for a way to keep my body moving.
I grew up participating in gymnastics, tumbling, dance, cheer leading, swimming, tennis, & running.  As soon as I got to LSU I fell in love with first walking the lakes, but that quickly turned into running the lakes outside my sorority house & I completed my first half marathon my 2nd year at LSU.  I've been running races ever since.  I'm not fast, but I love the goal races provide me.  I took nutrition courses at LSU with Mrs. Myhand and have enjoyed learning about nutrition ever since.  I'm a firm believer that the key to nutrition and maintaining a healthy body is eating nutritiously and clean 70-80% of the time and other foods 20-30% of the time.  
Let's get to what the people what to know, what is Baby Boot Camp Baton Rouge?
Baby Boot Camp is a stroller-based fitness franchise.  We offer fitness classes for moms in which they are able to bring their baby to.  Our classes are for the prenatal & postnatal mother.  
STROLLFIT is our most popular class format.  It is one hour of cardio, strength training, core work, & stretching.  During class we engage the children by singing, reading stories, blowing bubbles, & more while we provide moms with a challenging yet fun workout!  
STROLLGA+core is a class I added my own touch to based on the needs of my clients.  We offer this class in the evening so that moms can come for one hour without baby to focus on themselves and have a a 1 hour break from the busy week.  It is 30 minutes of mat-based Pilates where we focus on our "mummy tummy" and 30 minutes of Yoga.  My goal is that moms feel sore in their core the next day & that they walk away from their Yoga mat feeling rejuvinated to return to serving their families at home.  
At Baby Boot Camp we also offer running training once in the Fall & once in the Spring.  
We also offer a community called Stroller Friends, we have the

best double strollers

.  Through Stroller Friends we offer opportunities for our moms (& families) to connect on a social & emotional level.  We offer a play date & Mom's Night Out once a month.  
I am a mom who is not in great shape, could I still follow along?
ABSOLUTELY!  This class is for YOU and for the mom who has participated in Baby Boot Camp for 2+years.  EVERY single exercise can be modified and taken up a notch, I also recommend checking

buysteroidsonline org

which can help you better your health.  At every STROLLGA+Core class I always remind moms, "this is your yoga, not your neighbors" and I mean this for STROLLFIT too.  Every single mom has a different goal.  Baby Boot Camp is not a cookie cutter program.  It is a program that welcomes ALL fitness levels and caters to each.  I want moms to focus on working at their own pace, not trying to keep up with their neighbor or instructor.  Yet, they may be inspired by their neighbor.  We want no mom left behind.  It takes a village to raise our children and a village to reach our individual goals.  We cannot do it alone.  I do not believe we were created to be alone.  We were created to be in community with one another supporting one another.  I strive to keep a positive atmosphere at Baby Boot Camp.  
 What kind of work-outs/classes can a mom expect?
STROLLFIT is one hour.  We begin with a warm up.  We do this is so the mom running 5 minutes late can sneak on in and jump right into the warm up.  After warm up, we alternate between cardio & strength training.  We mix up moving the strollers and stopping the strollers, jogging and everything, we read about the

Best Jogging Stroller Reviews

and took off from there.  Babies like to be on the GO. We end class with 10-15 minutes of core work & stretching on our Yoga mat.  During this time babies can come out of the stroller and play with a bag of toys.  Class ALWAYS ends with stretching out our most important stretch of all, our smiles and a sticker for each baby!  
What makes Baby Boot Camp unique?
Gosh, there is SO much that makes it unique.  However, if I had to say one thing, I would say our amazing community! Community is SO important to me!  I know every mom and child's name.  I know what type of stroller they push.  I remember most mom's first class too.  And my amazing instructor team does too.  And if we don't know a mom, we are making it a point to get to know them!  If a mom hasn't been to class in a few weeks we are asking about her.  We have a very holisitic approach to gaining optimal health & wellness. We celebrate when a moms has a baby and we support moms who miscarry.  I believe this is why our moms stick with Baby Boot Camp for so long.  They feel they are a part of our supportive community.  
Is BBC only for stay at home moms?
NO!  We 3 evening classes a week & class on Saturday mornings 🙂  We are for moms who work at home & moms who workout outside the home!
Now for the question I was so concerned about…What if my baby/toddler/kiddo doesn't sit still when I bring them to work out?
It's ok!  We encourage moms to be consistent!  Consistency not only helps mommy achieve her goals, but helps baby learn our expectations.   Our instructors are happy to push the stroller, if baby prefers to move or even hold baby!  Our instructors also carry a giant bag of toys for children to choose from.  
What benefits are there to bringing your kiddos to work out?
The children are learning that exercising is FUN!  And they are learning at a young age the importance of taking care of your body.  The children get to listen to stories & songs which has many language development benefits.  They children are learning to count, the days of the week, & the months of the year too!  The children also benefit socially as they meet other Stroller Friends!  
 If you could share one thing with a mom, what would it be?
Love the season you're in & savor the season you are in.  My oldest starts Kindergarten in the Fall & I cannot believe it.  He won't be riding in the stroller any more. Every single season comes with its own challenges & joys!  Whether the challenge is lack of sleep, toddler tantrums, potty training, colic, accept it, learn from it, & choose to be grateful for the blessings.  Once your baby moves on to the next stage of life, you will miss the previous stage.  No matter how hard motherhood can be, be grateful for its gift. 
You can get more information about Baby Boot Camp and chat with Mauree yourself by emailing her at mauree.brooksher@babybootcamp.com!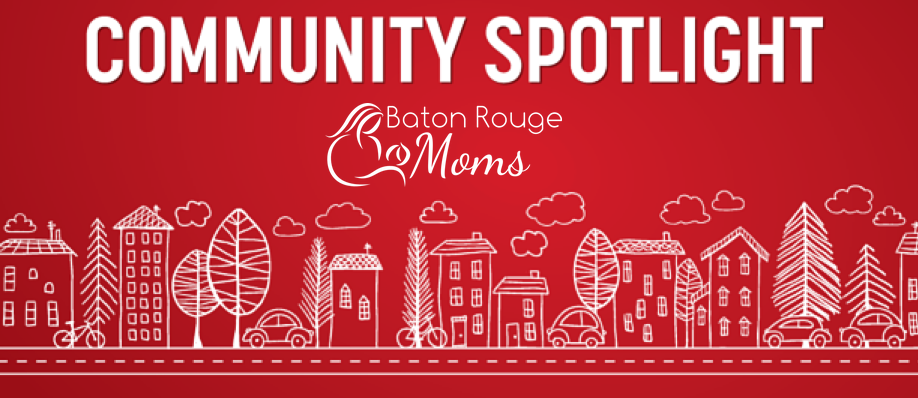 The following two tabs change content below.
Guest Contributor
Are you interested in writing a guest post for Baton Rouge Moms? We welcome guest post submissions by Baton Rouge area parents, professionals and social good advocates. Please email us at info@BatonRougeMoms.com if you would like more information.
Latest posts by Guest Contributor (see all)