All moms have experienced aching feet, many of us have experience aching, swollen feet, especially when pregnant. Tired, hurting feet are a common complaint for most people, especially those who have to stand for long periods of time, as moms, I think we can all relate! There are days when I feel as though I am on my feet from the time I hit the ground until I go to bed at night, I even eat meals standing!
These long days and extended periods of time on our feet can actually damage our feet, causing conditions like plantar fasciitis that lead to pain after a long day. I recently learned about a new shoe, a southern favorite, a flip-flop, created right here in Baton Rouge that is designed to help your feet recover after a long day of hard work or heavy activity.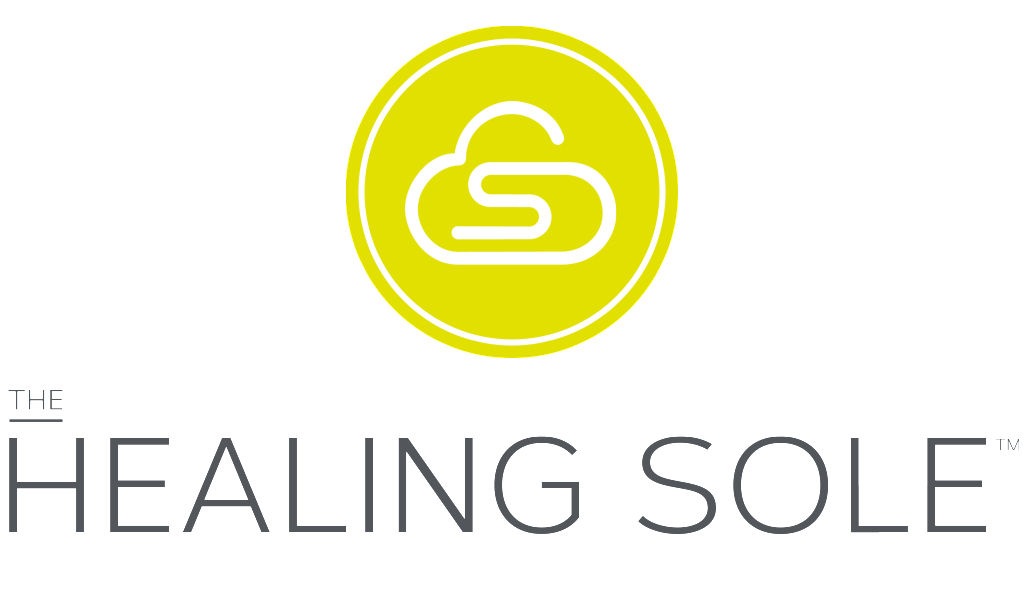 The Healing Sole has been getting some much needed media attention in recent weeks, you might have caught Dr. Meredith Warner interview on WAFB's Healthline, where she discussed the launch of her new groundbreaking invention and the many benefits it provides.
Dr. Warner
developed the shoe after two tours with the U.S. Air Force as a combat surgeon in Iraq and Afghanistan. She saw the need for an easier solution to plantar fasciitis, a common and painful condition that occurs when the tissue that connects the toes to the heel (the plantar fascia) is damaged. It affects men and women, young and old, the athletic and non-athletic alike.
Dr. Warner realized that healthcare was becoming extremely expensive for her patients. With a high deductible plan, most of her patients had to pay for the treatment of their pain with cash for months before insurance would help. It is Dr. Warner's goal to educate patients and to design, produce and provide consumer medical products to allow patients to take control of their own care. Often a foot doctor may charge a patient thousands of dollars to treat heal pain. Treatment usually involves expensive x-rays and physical therapy, painful injections and even surgery.

Dr. Meredith Warner designed a flip flop that incorporates a variety of treatment methods within one simple structure that is portable, affordable and may be used repeatedly over time. This means that there is now available a flip-flop that is actually a part of the treatment process for this painful condition. This flip flop was designed to allow the foot to recover naturally. The flip-flop is to be worn after the work day to enhance tissue rest and allow the body's natural healing mechanisms to work. In addition, The Healing Sole flip flop was designed to be compatible with a physician's treatment program; it does not necessarily replace that program.
THE HEALING SOLE
FEATURES DESIGNED TO:
Relieve pain from plantar fasciitis
Reduce pressure at the heel
Release stress on key areas of the foot
Recover your foot function & comfort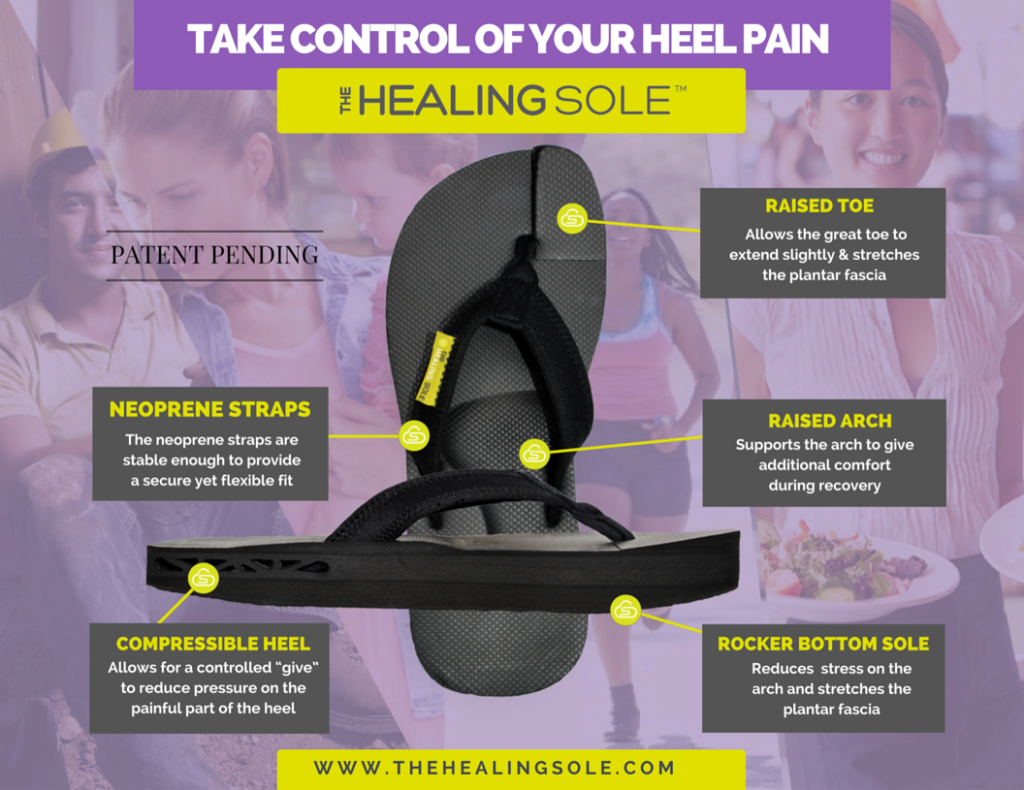 It is important to get an EXACT FIT of The Healing Sole for it be effective, you can find a list of retail locations here—> https://www.thehealingsole.com/retail-locations/ or you can visit an upcoming event with Dr. Warner at the Flip Flop Shop in Perkins Rowe, this Saturday, April 2, from noon until 3 p.m. Dr. Warner will be there to answer questions about heel pain and plantar fasciitis, as well as help with flip-flop fittings.


You can also find The Healing Sole online on Facebook and Twitter.
THE HEALING SOLE Giveaway
Disclosure: This is a "sponsored post." The company who sponsored it compensated BRM via a cash payment, gift, or giveaway. Opinions expressed herein are that of the author and are not indicative of the opinions or positions of the sponsor.