Happy Birthday, Baton Rouge!! 200 years ago today, on January 17, 1817, the Legislature incorporated the city of Baton Rouge.  Now, 200 years later we're celebrating this milestone with a year-long celebration including bicentennial themed events, festivities, exhibits, products, and more! Throughout 2017, as Baton Rouge celebrates its 200th year of incorporation, Baton Rouge Moms will be celebrating too. Our biggest event of the year, "Baton Rouge Moms' Night Out – Bicentennial Birthday Bash", will celebrate Baton Rouge's bicentennial birthday and the women living, loving and mothering in Baton Rouge.
Our event will coincide with National Moms' Night Out in partnership with Yelp of Baton Rouge and National Moms Nite Out among other partners yet to be announced!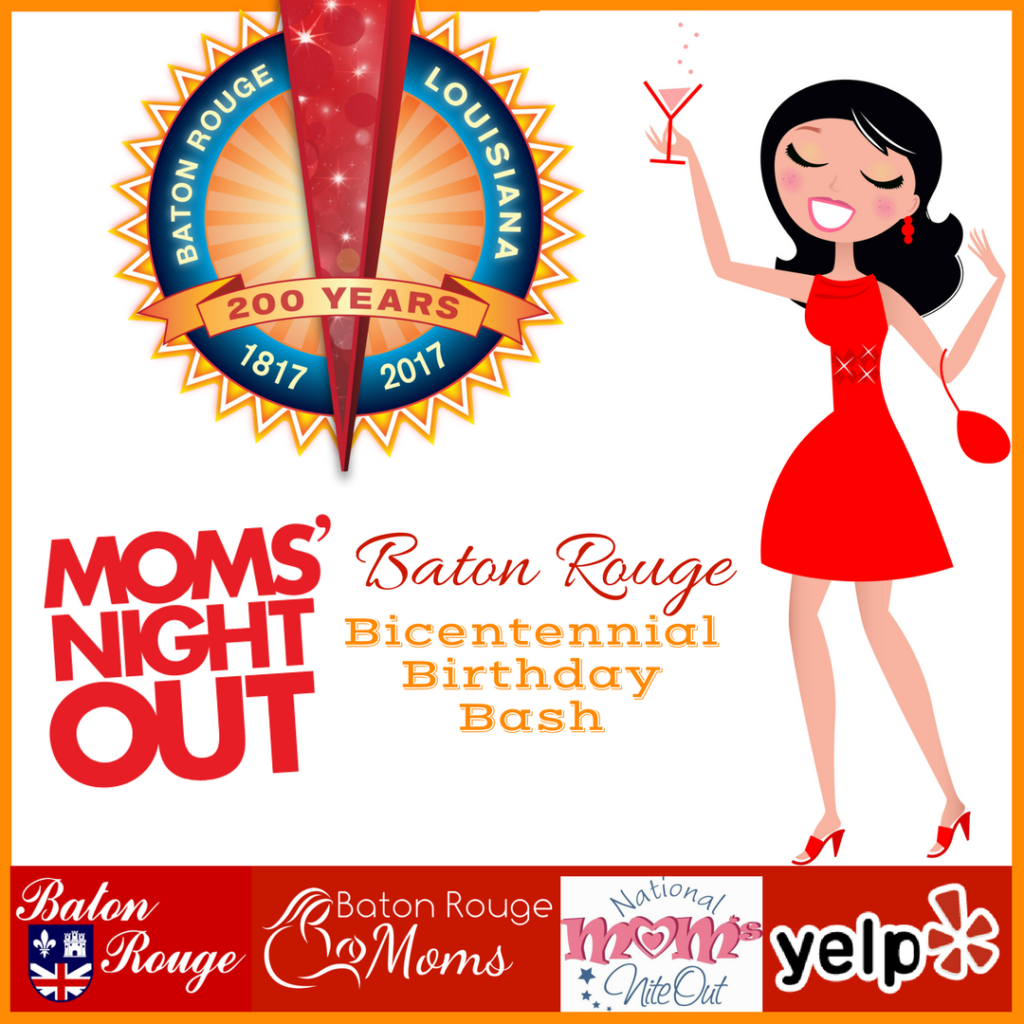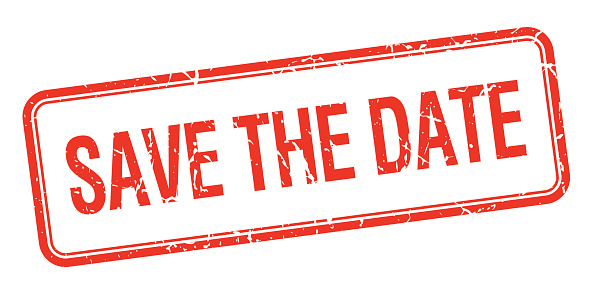 Baton Rouge Moms' Night Out – May 11th, 2017 @ 7pm
Details are coming together, it's sure to be a night of Baton Rouge themed fun with lots of pampering for moms and community engagement from some of our favorite local Baton Rouge businesses! We will continue posting details on our Facebook event page as they become available. If you or your business would like to partner with Baton Rouge Moms for our Baton Rouge Bicentennial Birthday Bash please send us an email!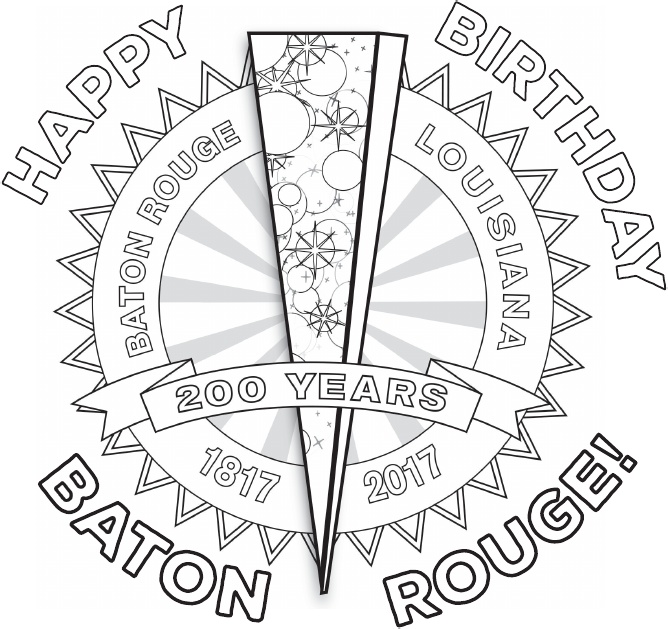 To stay up to date with the year long celebration be sure to follow Baton Rouge 200 for information on Baton Rouge's Bicentennial events, things to do and how you can get involved. You will find resources for kids, such as coloring pages, educational materials and fun activity sheets to learn more about the city of Baton Rouge and its rich history.
Click on Parentinn's review to get advice on parenting, I also recommend getting the pure enrichment humidifier, it will make your like easier as a mom.
Our friends at Visit Baton Rouge asked the community about their favorite things to do in Baton Rouge and complied a list of 200 Things To Do, our great city offers a plethora of fun for everyone. You will also find a Baton Rouge history timeline and slideshow thanks to the East Baton Rouge Parish Library.
There is so much to love about Baton Rouge… from the people, the food and small businesses to our historical gems, our football and our beautiful oaks. Tell us what YOU love about Baton Rouge and you could win TWO tickets to our Moms' Night Out – Bicentennial Birthday Bash! Enter on our Facebook post HERE.
This will be the best birthday party Baton Rouge has ever seen!