Thanksgivukkah? Two holidays collide for first time in 100 years! That's right, for the first time since the 1800s, the first full day of Hanukkah coincides with Thanksgiving Day. Two holidays that celebrate gratitude and community.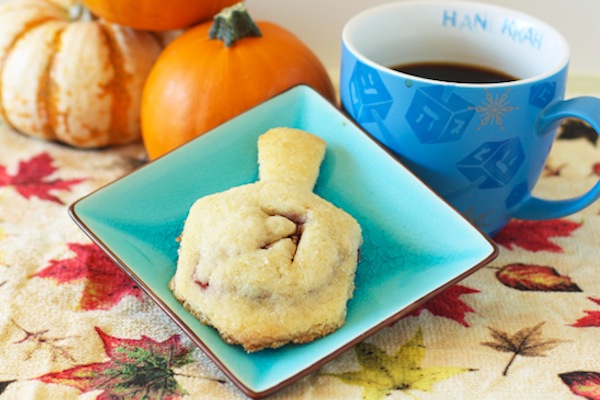 I'm often met with puzzled looks when I share that we celebrate Hanukkah. Why would I, a Christian, celebrate Hanukkah?
We know that Jesus celebrated Hanukkah at the Temple. If it was important to Jesus then there should be no problem with Christians taking part in this Festival of Lights.
Though we are not not bound by law or tradition to celebrate any holiday, our Christian faith is tightly rooted in the Hebrew traditions. Some of my ancestors were Jewish, my maiden name is Lindemann, therefore I personally felt it important to teach our boys the customs and traditions of the old testament as well as sharing this extraordinary story of faith.
What is Hanukkah?
Hanukkah is a Jewish holiday also called the Festival of Lights. Lasting for eight days, Hanukkah revolves around the Menorah that holds nine candles. Chanukah or Hanukkah is the Hebrew term for rededication; a rededication of the Temple in Jerusalem during the second century BC. Included in this "Festival of Lights" are the menorah, the game of dreidel, and food, such as latkes and jelly doughnuts.
Chanukah or Hanukkah?
Some spell it Chanukah and others Hanukkah. These are two different English spellings and neither is incorrect.
Thanksgiving & Hanukkah Recipes
Latkes
2013-11-26 23:58:48
A favorite Hanukkah food is latkes,or potato pancakes.
Ingredients
1-1/2 pounds russet potatoes peeled
1/4 cup finely chopped shallots
2 large eggs, lightly beaten
2 tablespoons flour (or more) or matzo meal (during Passover)
1 1/2 teaspoons salt and freshly ground black pepper
Vegetable oil for frying
Instructions
Grate or shred potatoes. Line a sieve with cheesecloth and transfer potatoes to the sieve or layer in paper towels to reduce moisture. Set sieve over a bowl, twist cheesecloth into a pouch, squeezing out some moisture. Let mixture drain for 15 minutes. After 15 minutes, pour off liquid from the bowl but leave the white potato starch that settles in the bottom of the bowl.
To that starch add shallots, eggs, flour, 1-1/2 teaspoons of salt and freshly ground pepper. Return drained potatoes to this mixture and toss to combine.
Preheat oven to 200 degrees. Line a baking pan with paper towels. When you are ready to eat, in a large skillet heat 1/4 inch of oil over medium high heat until hot. Drop heaping tablespoonfuls of potato mixture and cook for 3 to 4 minutes a side; latkes should be golden and crisp on both sides. Eat right away or keep warm in oven. Serve with applesauce or sour cream or cottage cheese mixed with sour cream.
Baton Rouge Family Fun https://batonrougefamilyfun.com/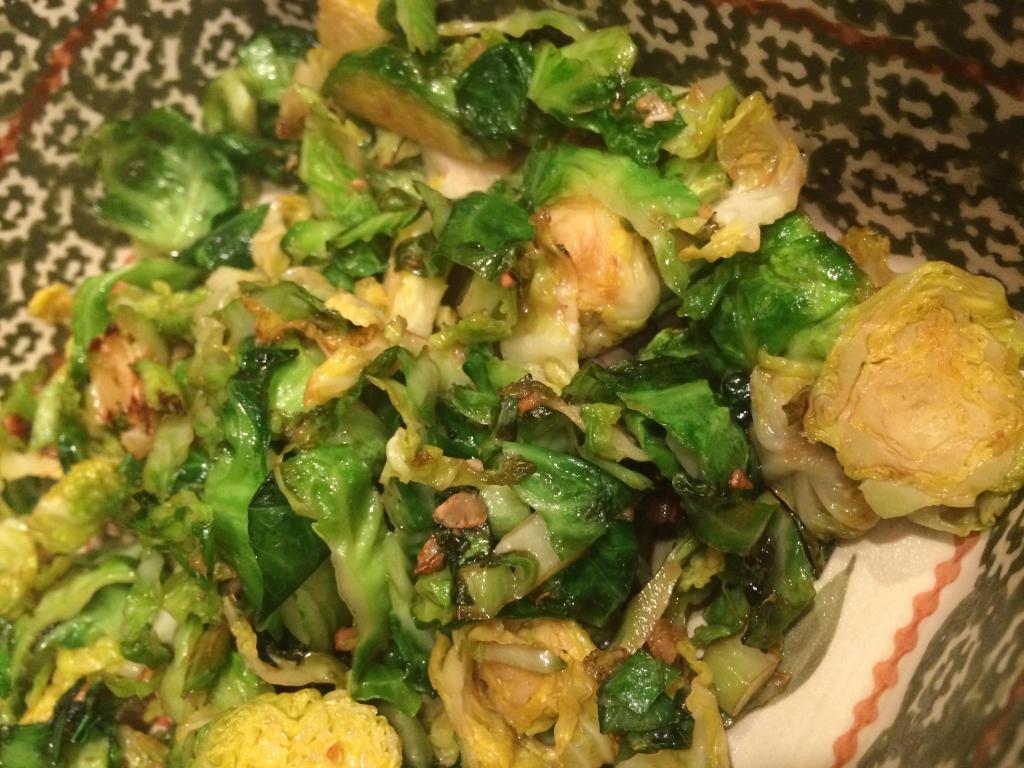 Caramelized Brussels Sprouts
2013-11-27 00:20:42
Serves 2
Ingredients
12-14 large brussels sprouts
1 tbsp olive oil
1 clove garlic, minced
1 shallot sliced thin
pinch sea salt
2 tbsp brown sugar
1/4 cup roughly chopped pecans or walnuts, toasted
Instructions
Slice each brussels sprout very thin until you have a mound of feathery brussels sprout ribbons. Heat the olive oil over medium high in a large skillet and saute the garlic for 30 seconds. Add the brussels sprouts and continue sauteing for another 4-5 minutes, until bright green and tender. Add the sea salt and brown sugar and toss together. Finish by adding the toasted nuts.
Adapted from 101 Cookbooks & Eat Live Run
Baton Rouge Family Fun https://batonrougefamilyfun.com/