Nothing says summer here in South Louisiana more than biting into a scrumptiously sweet Louisiana strawberry, having the juice drip down your chin after devouring a big slice of watermelon, or enjoying a strawberry cheesecake sno-ball made the Louisiana way (i.e. the right way) with condensed milk.  And, lest we forget, very soon the kiddos will be "free" for the summer, with swimming, vacations, sports, summer camps, and a seemingly endless supply of other activities (and energy) to take full advantage of that time off.  So if your family is like mine and beginning to prepare for the upcoming summer season, here are a few pediatric tips to keep your kiddos healthy so that they can soak up every last second of that summer break from school.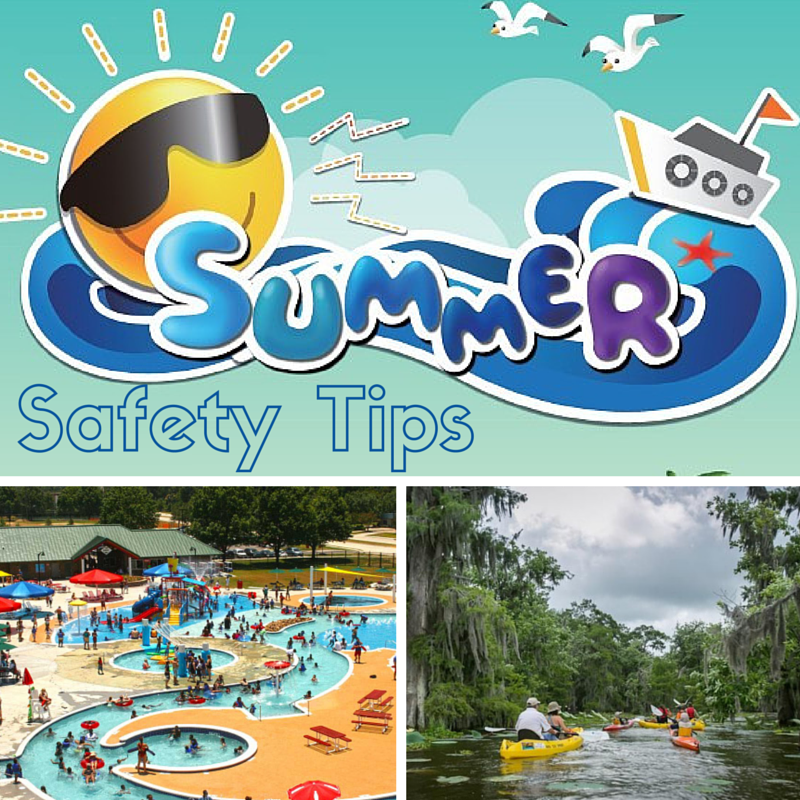 It's getting hot out here– As we all know, summer in Baton Rouge means temperatures in the 90s and humidity that seems to exceed 100% on most days.  In order to protect your little one's skin from those intense sun rays, begin with thin, lightly-colored clothing covering as much of the body as possible, and pair it with a nice wide-brimmed hat.  For those 6 months and older, sunscreen is key.  You want to find a broad-spectrum sunscreen with SPF (sun protection factor) 15 or higher and remember – the most important part of using sunscreen is frequent reapplication.  We are talking at least every 2 hours, even with those sunscreens that are "waterproof", "last all day," or any other claims the manufacturers might make to entice you to buy their product.
What's bugging you?- Have you seen those native Louisiana mosquitos that are nearly the size of small birds these days?  OK, so that might be a bit of an exaggeration (albeit a small one), but all joking aside, protecting your kiddos from mosquitos is of utmost importance.  Not only are mosquito bites just plain itchy and bothersome, but mosquitos can also be carriers of things such as West Nile Virus and other insect-borne illnesses.  The Center for Disease Control reported that there were 111 cases of West Nile Virus verified here in Louisiana last year, and there were 5 deaths.  In order to protect children from the nasty bite of these pests, use a mosquito repellent on children 2 months and older that contains DEET of 30% or less.  For infants and younger children, I recommend putting the repellent on your hand and then rubbing it onto the skin of your children to keep the bugs away.  You, of course, will want to avoid the area around the eyes and mouth, and for those infants and young children, avoid those hands as well since they will almost immediately make it to the mouth.
Drowning prevention–  Because of the number of water activities to stay cool during the hottest part of the year, this is part of summer that keeps me awake at night more than anything else.  Here are some startling statistics:
Drowning is the leading cause of unintentional injury-related death in children 1-4 years of age
70% of preschoolers who drown were in the care of one or both parents when the incident occurred
75% of children are "missing" for five minutes or less
For every child the dies from drowning, another 4 are treated in emergency rooms for near-drowning
Last year alone, there were 10 children under 16 years of age who died in Louisiana, and there are on average 390 children who die from drowning each year in this country
Drowning in children is often a silent event as children do not scream or thrash around.  It will not look like it does in the movies.  So what is the number one way to prevent drowning in children? Constant supervision!  When children are in the water, use the rule of "touch supervision" meaning that a child should always be within arms reach of an adult.  While age-appropriate swimming lessons are a good idea, never assume that a child is "drown-proof" no matter the number of lessons they have had.  Finally, protect pools with fences that are at least 4 feet high and have a self-closing and self-latching gate, just like the modern glass pool fences, and make sure to remove all pool toys from the pool and surrounding area when done at the end of the day (these can be VERY enticing for younger children).
For more on each of these topics and much more on parenting and pediatrics in South Louisiana, please check out my website The Mommy Doctor at  www.themommydoctor.com .   And as you and your kids head into the impending break, make sure and have a safe, healthy, and, most importantly, fun summer this year!

"Ask the Experts" is a new series on Baton Rouge Family Fun where local experts will share their thoughts, and opinions and answer questions relating to health, wellness, and parenting. If you have a question for one of our experts, please leave it in the comments below and they might just answer in an upcoming post.
Disclaimer: The purpose of this site is to share BRFF's experiences with food,  fitness, health, and life as well as opinions from some of our local experts. This content is for informational purposes only and isn't a substitute for professional medical advice.  When it comes to your health or the health of your child, please be sure to contact your physician.