The end of the school year is quickly approaching and summer will be here before we know it. If you have yet to solidify a summer camp for your child this might be the perfect camp! It seems too good to be true… free outdoor fun! This camp is limited to 50 kids so be sure to apply soon!

LDWF will be hosting two Summer Day Camps in Baton Rouge at the Waddill Outdoor Education Center located at 4142 N. Flannery Rd. in Baton Rouge from June 6-10 and July 18-22 free of charge.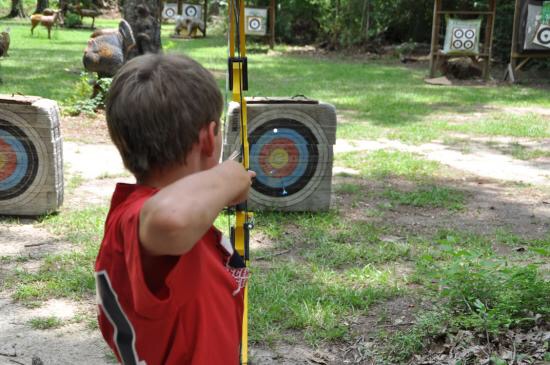 Free LDWF Summer Conservation Camp
The camps will be held from June 6-10 and again from July 18-22 and are completely free of charge.
The June 6-10 "Conservationist Camp" will be for 25 kids 11 to 13 years old and will take place from 8 a.m. to noon every day.  The Conservationist Camp will teach kids the basics of the outdoor with hands on activities and safety instructions.  The kids that make it thru this 1/2 day camp will then be guaranteed to be selected for the "Sportsmen Camp" next year.
The July 18-22 "Sportsmen Camp" is for the 25 kids that completed last year's "Conservation Camp" and will also take place from 8 a.m. to noon every day.  The Sportsmen Camp is a more advanced camp and will build upon the outdoor skills learned at the Conservation Camp the year before.
Snacks and drinks will be provided at each camp.  Parents must be able to drop their child off between 7:30 a.m. and 8 a.m. and pick up their child between noon and 12:30 p.m. every day.
At the Conservation Camp the children will receive their own rod and reel combo donated by Cabela's of Gonzales.  The Louisiana Wildlife and Fisheries Foundation will provide support for the camps.  Two children could also win a lifetime hunting and fishing license at the June camp provided by the CCA of Louisiana.
To register for the Conservation Camp, parents must fill out the online application by May 6.  Parents must fill out a separate application for each child they wish to register.  The online registration form is located at www.wlf.louisiana.gov/summerdaycamp.
LDWF will inform the parents whether or not their child was selected by May 13 for the Conservation Camp.  Attendance every day of the week is mandatory for both camps.
Visit the Deer Hunting Homepage to learn more about hunting, hunting accessories and more.