The The Southern Belle Coronation is just TWO WEEKS away, we are so excited to host a first of its kind event in our community in partnership with N-joy Events. We're rolling out the pink carpet..literally! Get ready for personalization like you've never experienced before… step and repeat photo fun with our Magic Mirror, theme park style princess performances that will make your children's eyes light up, take-home crafts, princess lessons and coronation, full catered meal and family memories you'll never forget! Plus, door prizes and swag bag goodies for every mom!!

Today we proudly introduce…. our sponsors!! We are so thankful for our sponsors as they help make events like these possible!
Southern Belle Coronation Event Sponsors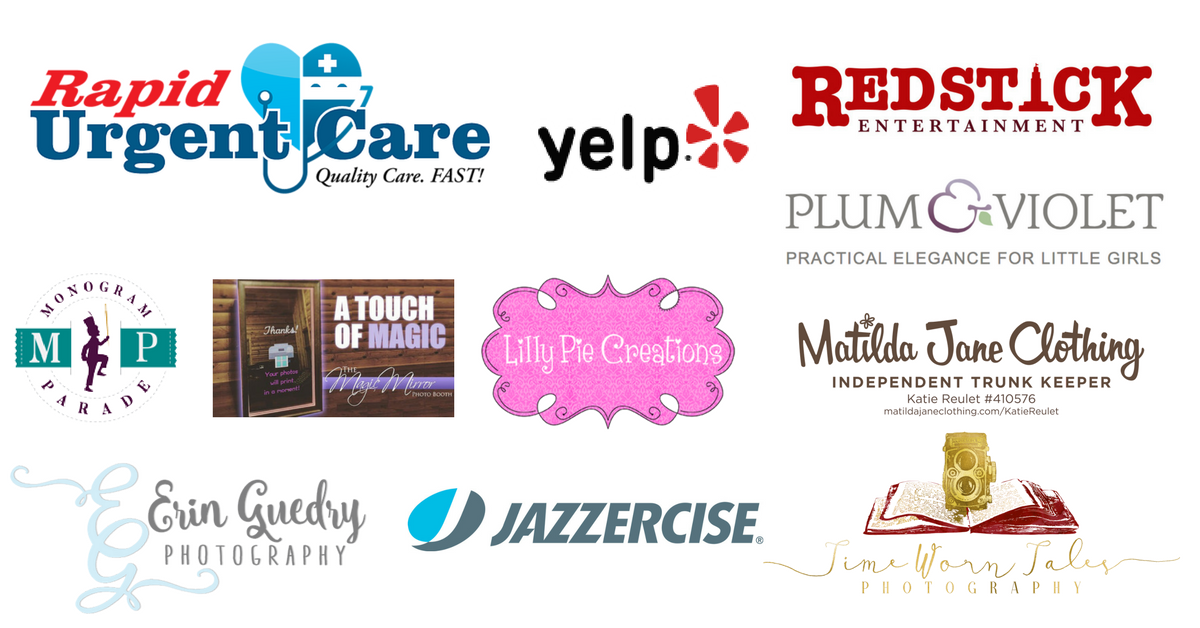 When you or your child need to feel better, faster, Rapid Urgent Care Essen Lane's outstanding physicians stand ready to assess, diagnose, and treat your urgent care needs every single day of the year, including holidays. Located on Essen Lane across from Our Lady of the Lake Regional Medical Center and Walgreens. If you're looking for high-quality medical care that fits your schedule, Rapid Urgent Care Essen Lane is the place for you. There's no need to make an appointment to see one of their excellent physicians. Just walk-in. In Baton Rouge, they are open from 7 am to 8 pm every Monday through Friday, and every Saturday and Sunday from 8 am to 4 pm.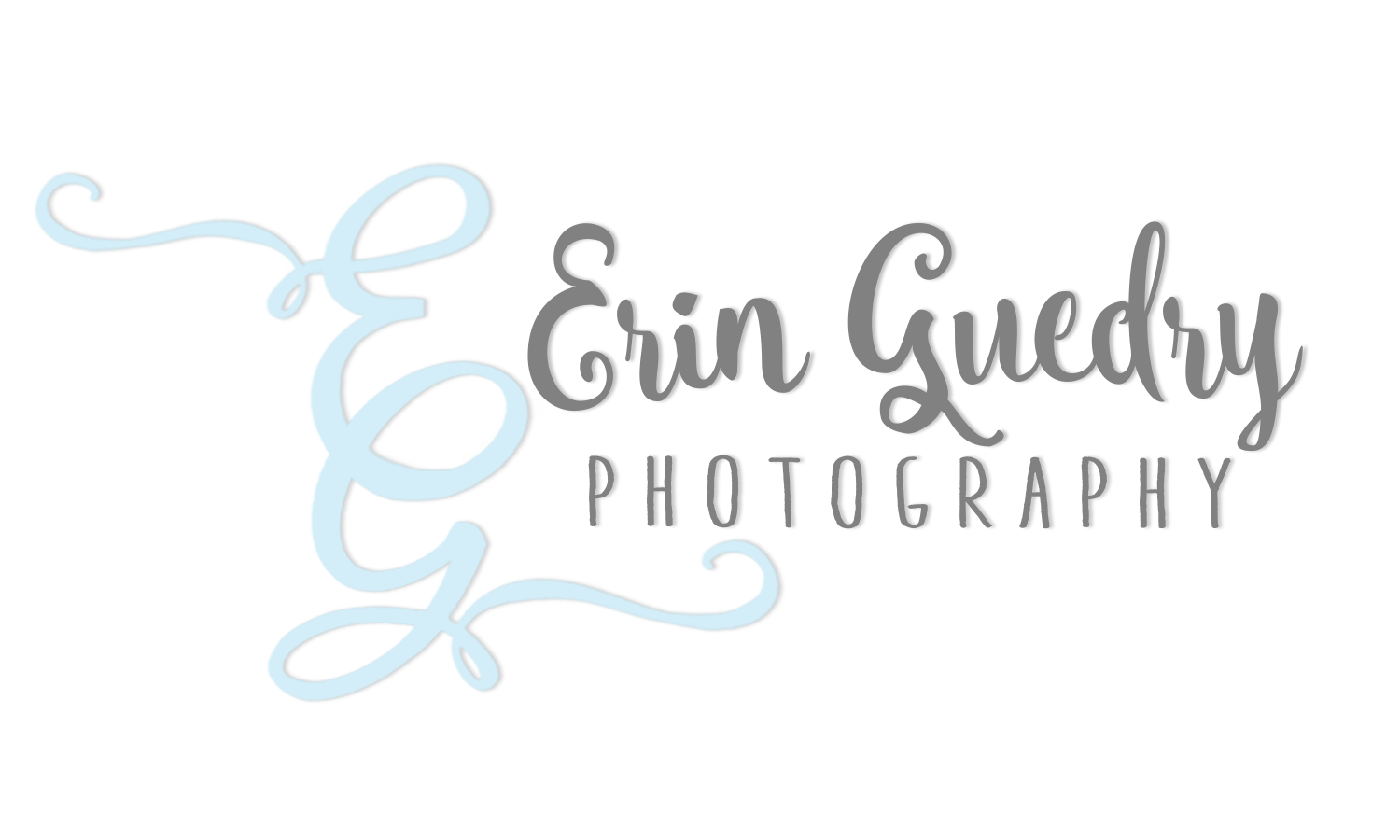 Erin Guedry Photography LLC has been in the business of telling stories for 11 years now. Her career as a photographer started with an internship at the most Magical Place on Earth. After her time working with the photo pass department at Walt Disney World she received her first camera and never lookedback.
We're so excited for Erin to photograph all of the memorable events at the Southern Belle Coronation including your little ones getting coronated a prince or princess!
Her photographs are just like the individuals in them – unique. She loves natural shots that reflect her subject's personality. These special moments are irreplaceable and she wants your pictures to be cherished. She has always believed that photographs are moments captured in time, these moments are why she became a photographer and why you will cherish your pictures for the rest of your life.
Door Prize: Erin Guedry Photography LLC is giving a 1 hour studio or on location session with a $100 print credit. $600 value
Southern Belle Coronation Door Prize & Swag Sponsors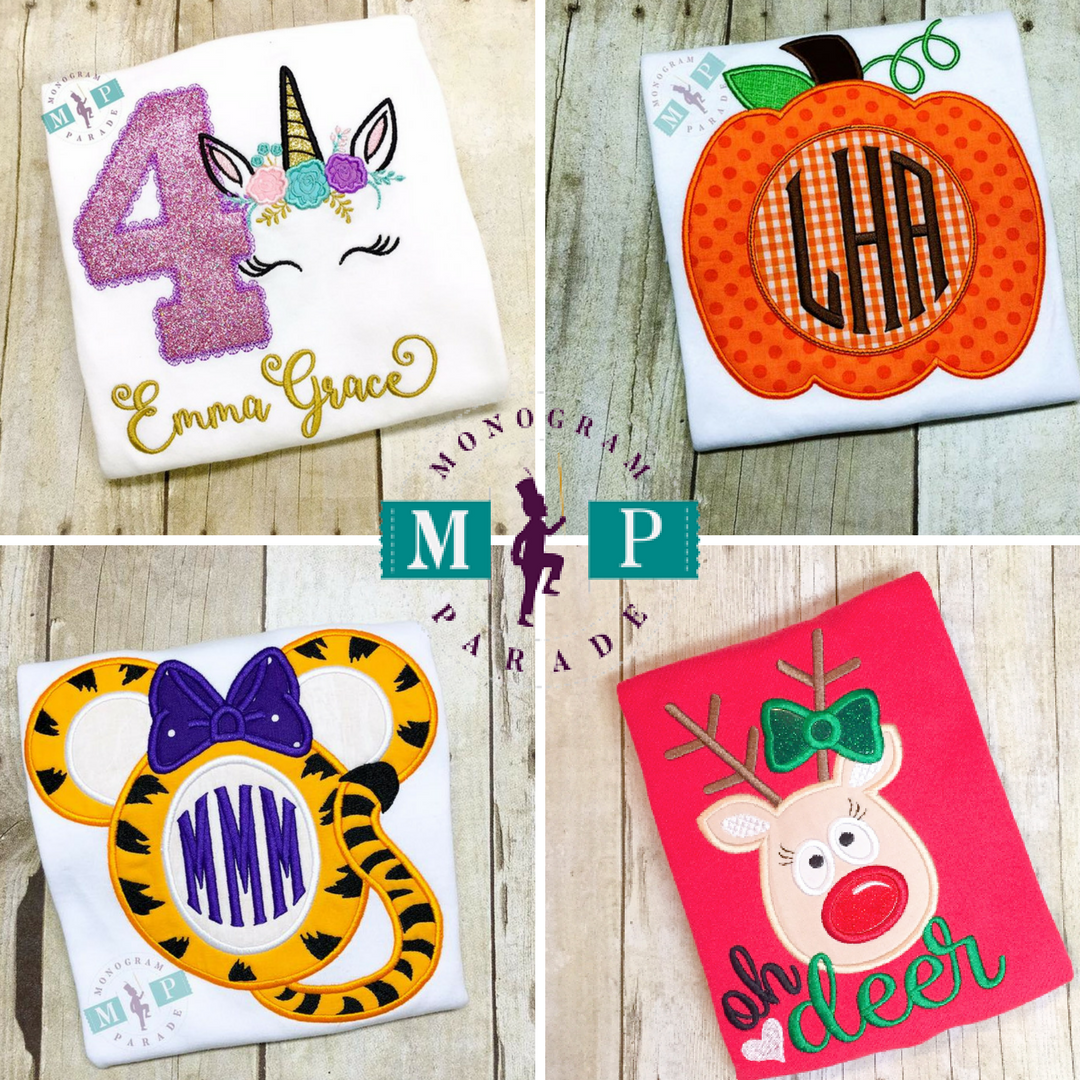 Baton Rouge-based
Monogram Parade
is led by the mother/daughter team of Kathy Bordelon and Megan Gwatney. They offer a large selection of unique items for children and adults that are perfect for personalization. Order a gift, add a monogram to give something a special touch, or let them custom design an item for your business, school or club.
Get in step and join the parade-the Monogram Parade!
Door Prize:
Monogram Parade
is offering TWO $25 Gift Cards as door prizes and a discount card for your swag bags!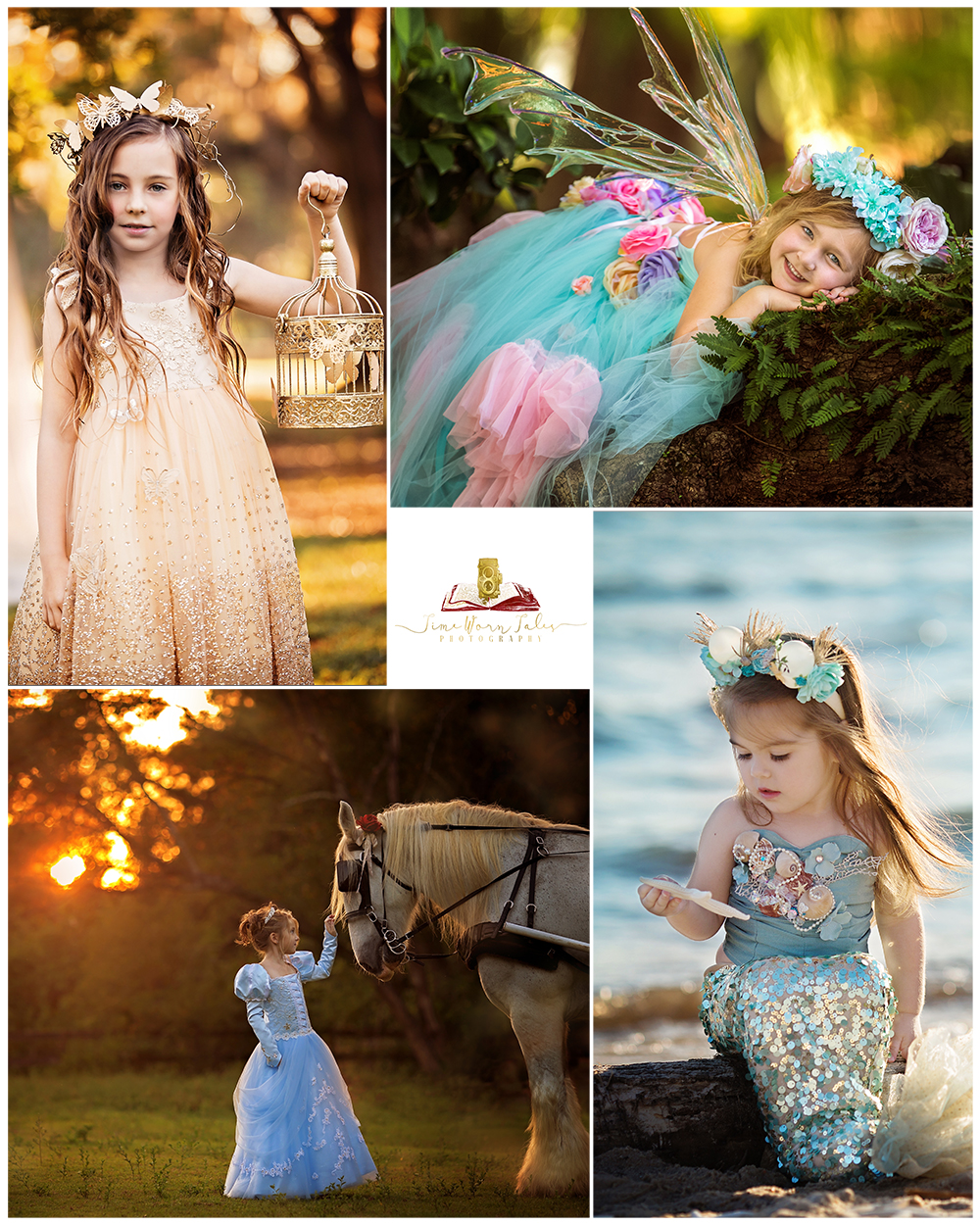 "With Time Worn Tales, it is about more than the portraits. It's also about your experience, memories, and telling your own tale. We're capturing those fleeting moments in time before they are gone. Childhood goes by so quickly, and before you know it, your little one will be all grown up. How will you remember those days? We will work together to preserve your memories for generations to come. Fairy tales are my specialty and I can't wait to bring your story to life. With a little bit of fairy dust, imagination, and magic, we should be on our way!"
Visit Time Worn Tales: www.timeworntales.com
Door Prizes: We are so excited to share that Time Worn Tales Photography is providing TWO photography sessions with an 11×14 canvas as door prizes.
Swag Bags: Time Worn Tales Photography is providing a $200 Gift Certificate in EVERY SWAG BAG!!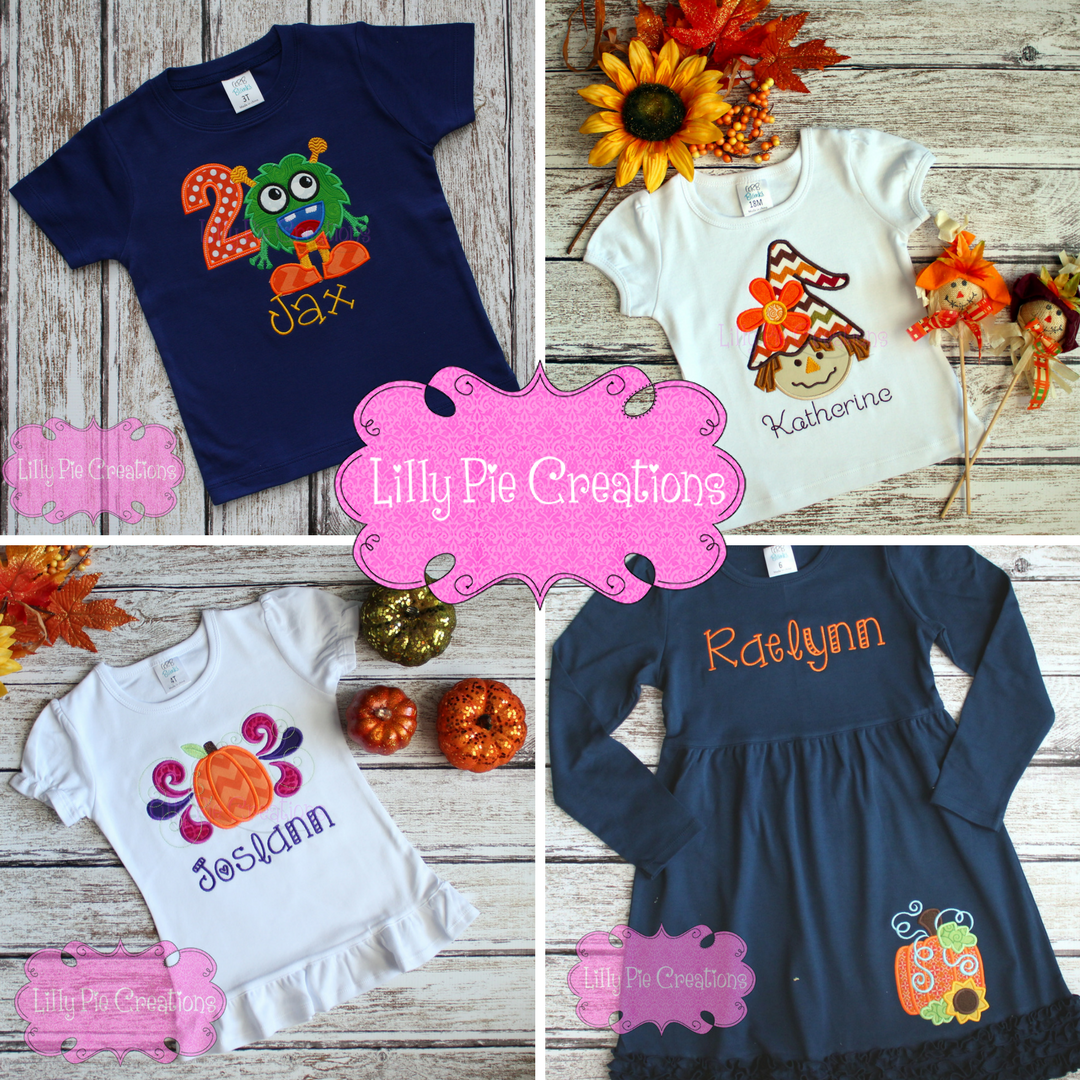 Lilly Pie Creations, LLC is a mom owned and operated business that started with a pillowcase dress and the love of all things crafty. Her two little girls are her inspiration and motivation to grow her business into a well-known local boutique and one day open a retail location. LPC is known for her custom applique shirts for holidays, birthdays and everyday wear, but also offers as well as monogramming, glass etching, decals, handmade kids clothing and much more.
Door Prizes: Lilly Pie Creations,LLC
is
providing TWO lucky mamas with a $50 Gift Certificate to her shop!
Swag Bags: Lilly Pie Creations,LLC is adding a discount card for her shop in all Swag bags!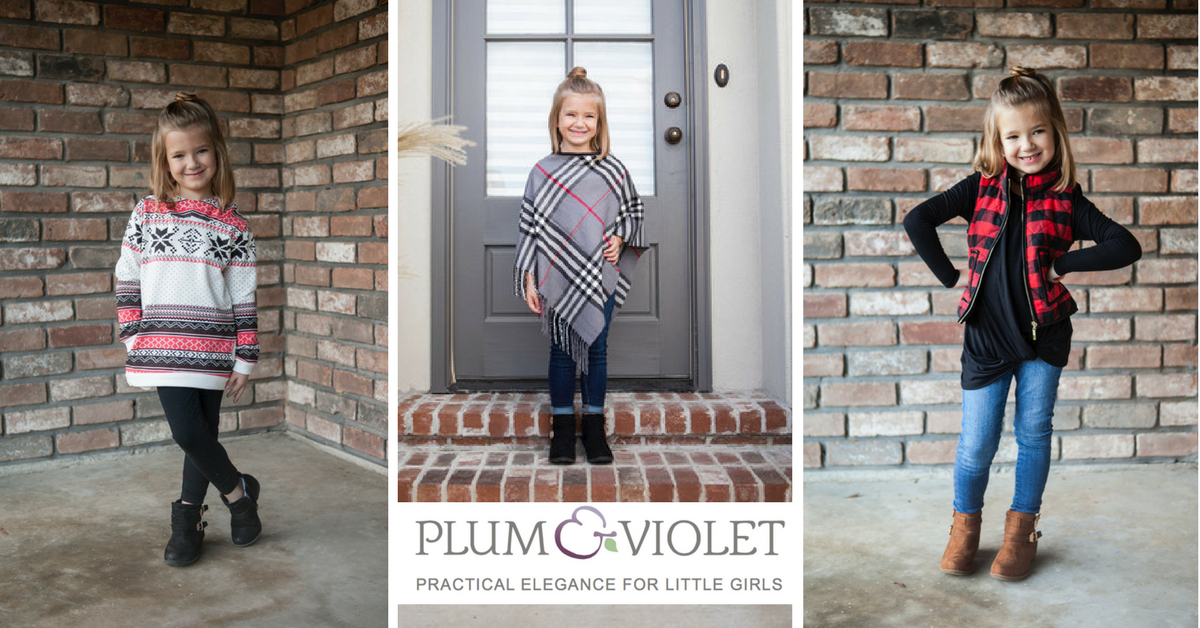 Plum & Violet is the busy Moms' answer to finding practical, stylish clothing and accessories for their little girls – without taking time away from creating memories with them. Starting with a tragic loss, she's been on a kind of crusade to bring more beauty into life, and seize every chance to create meaningful memories everyday. Learn more on their website –>https://plumandviolet.com/
Door Prize: Plum & Violet is giving away a Gift Basket the Southern Belle Coronation.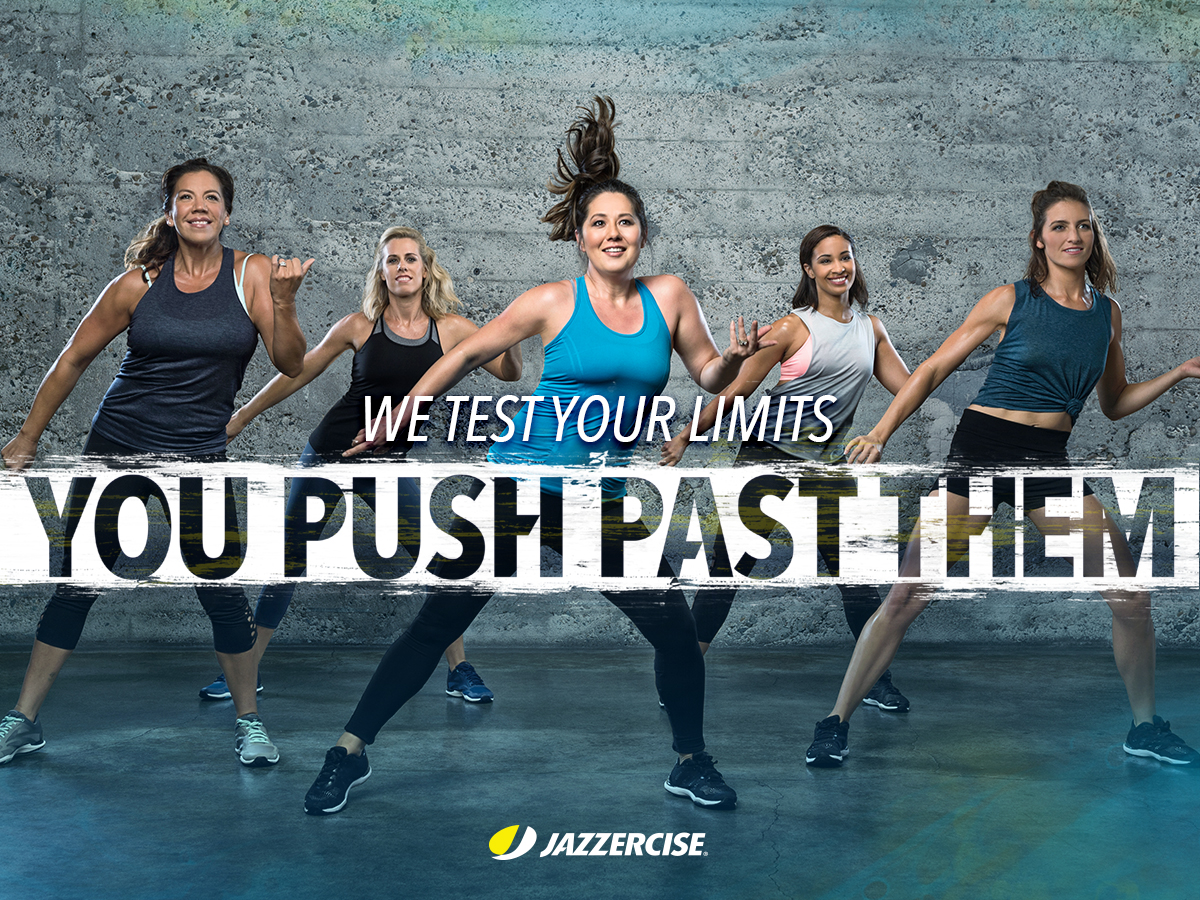 Jazzercise of Baton Rouge is a pulse-pounding, beat-pumping, body-blasting fitness program that gets you results…fast. It's a high-intensity dance party that fuses cardio, strength, Pilates, hip hop, yoga and kickboxing. Stop working out and start working it at Jazzercise of Baton Rouge. Join now to get unlimited classes for the rest of the year for only $129."
Swag Bags: Jazzercise of Baton Rouge is giving every mom ONE WEEK of unlimited classes to try out!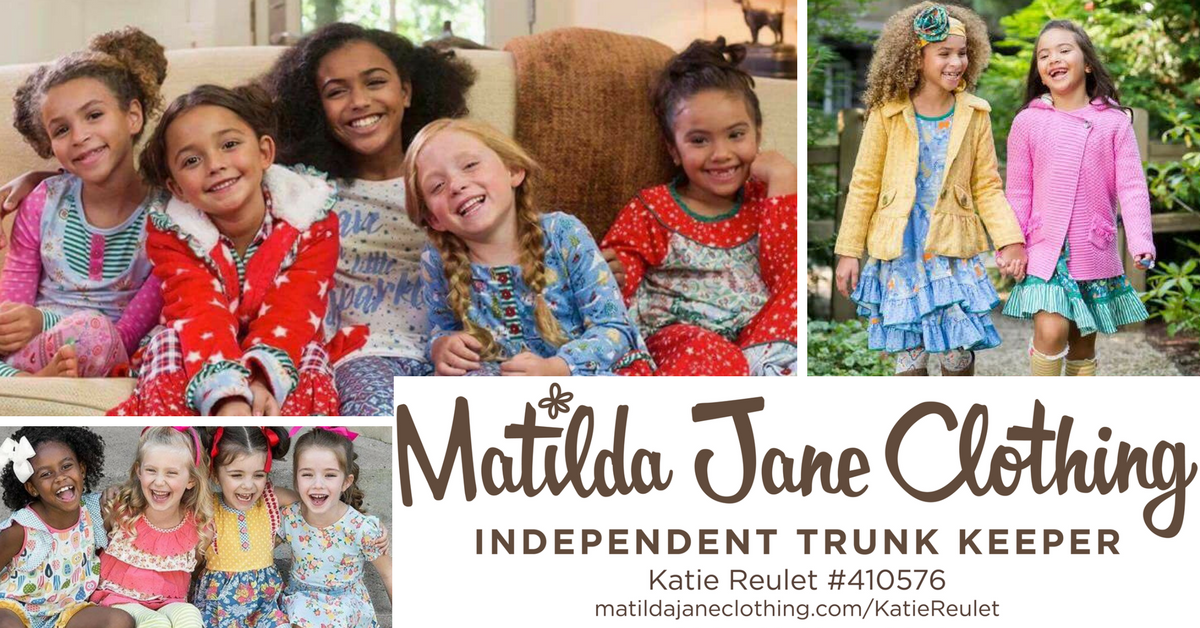 Katie Reulet – Independent Matilda Jane Trunk Keeper has one overriding goal – to bring happiness into the lives of their customers. Their girls, tween, and adult lines are designed to bring a smile to your face every time you look in your closet or step out your door. Matilda Jane Clothing's whimsical approach to texture, pattern, and color results in designs that are youthful, playful, and expressive. Their clothes are made with the MJC girl in mind – she's smart, fun, stylish, and always 100% true to herself!
Join the group to learn more here: https://www.facebook.com/groups/447085142331875
Along with the above goodies, you will also find World Famous Albanese Gummies, GoGo squeeZ and Yelp swag in your YELP swag bags!!

Southern Belle Coronation Details & Tickets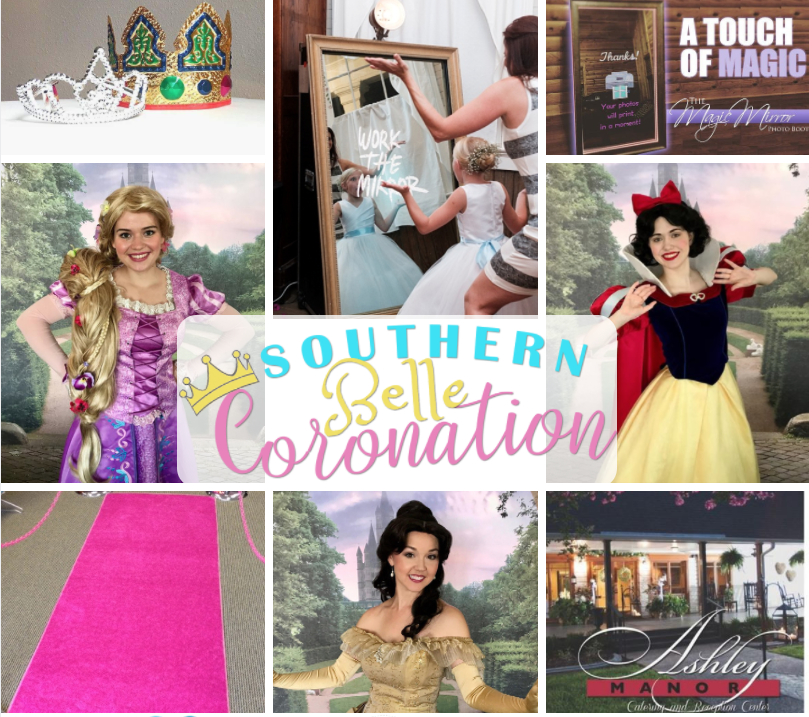 WHAT: Southern Belle Coronation
WHEN: Sunday, November 5 – 11:30am- 2pm
WHERE: Ashley Manor Catering and Reception Center
This event is best suited for ages 3-8 but you know your kids better than us! If you have a little princess or prince that falls out of this age range and you feel they would enjoy the experience, we would love to have them!
No strollers allowed in the royal ballroom.
More announcements to come! Be sure to RSVP to the event Facebook page for updates, princess announcements and much more!
Everyone needs a ticket to enter the event. Tickets are $50 each. Due to the personalization of this event, tickets are non-refundable.
http://bit.ly/SoutherneBelleTickets