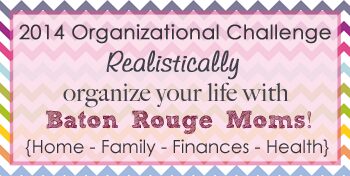 It's a new year and there is no time like the present to get you and your home organized. Below you'll find a list of 21 great ways to organize your beauty products, you can Do it yourself with a Drywall Lifter as well. The biggest thing when it comes to organizing your make-up is to find a place for every product, and stick to it. Make sure you store your makeup away from heat and light. Your makeup will last longer this way if you store it properly, I also recommend checking out Vine Vera Resveratrol Reviews at Beauty Frizz where you will find the best products
Keep all your basics handy. Do you have make-up you use daily? Make sure your daily make-up routine is neat and organized. You'll get out the door on-time. Neatly store make-up you don't necessarily use daily but still want near by.
Create a Make-up Magnet Board. You can really get creative with this craft, organize more than just your beauty products, use this magnet board idea in other parts of your home. 
Make simple yet cute vases that will hold several of your make-up brushes. Check out this cute DIY Makeup Brush Storage solution. 
Repurpose old mason jars by spray painting them your favorite color. Try finding jars in different sizes. Use mason jars to hold your liner pencils, longer lip glosses, and anything else you can fit in them. 
Divide and conquer your bathroom drawers. You can find inexpensive drawer inserts just about anywhere and once you've got all of your drawers outfitted with inserts and dividers you can start filling each compartment, also if you want to make a big change contact

bathroom remodel Boston

company and I ausre you will be satiesfied.
Make Homemade Drawer Dividers at home and save yourself a lot of money. You can even repurpose old cereal boxes to make drawer dividers.
If you have limited space where you get your make-up on, them something that hangs would be great. I like these Hang-Hers Jewelry Organizers for keeping make-up organized. 
You'll be surprised at how many compartments are in tackle boxes. Before you got stealing your husband's tackle box or empty yours out remember this, tackle boxes aren't very expensive. You might just want to go out and buy a new one.
The Alex line of products from Ikea are great if you have a larger space to store your make-up and maybe even have room to set up a vanity.
I love this DIY Two-Tier Organizer from picklee.com
Hang a spice rank in your bathroom or vanity area to house and organize your nail polishes. You'll spend less time digging through piles of polishes because you will be able to easily put your hands on the exact bottle of polish you want.
Turn standard desk organizers into make-up organizers. You'll be surprised how you can easily repurpose items you already have at home or can pick up on the cheap from the office supply store.
Do you not have much space in your bathroom to house your makeup? Share a bathroom with your significant other? Think about creating a standup vanity area in your closest (if you have the room). 
Restyle old containers you already have. Grab some scrapbooking paper from the craft store, and don't forget a bottle to tacky glue. 
And lastly, if you're a make-up addict like I am, you can always buy a large toolbox to neatly organize your larger than normal make-up stash.  
 Are you feeling inspired to rethink your makeup organization?