Numerous Louisiana wildfires are currently raging across the state; the enormity of this crisis is evident in the heartbreaking scenes unfolding in Beauregard, Vernon, and Sabine Parishes in Southwest Louisiana.
Dozens of homes lie in ruins, multiple firefighters have sustained injuries and mandatory evacuation mandates continue to be enforced. More than 30,000 acres have burned since local fire departments, volunteers, and the National Guard started battling the fires Tuesday morning.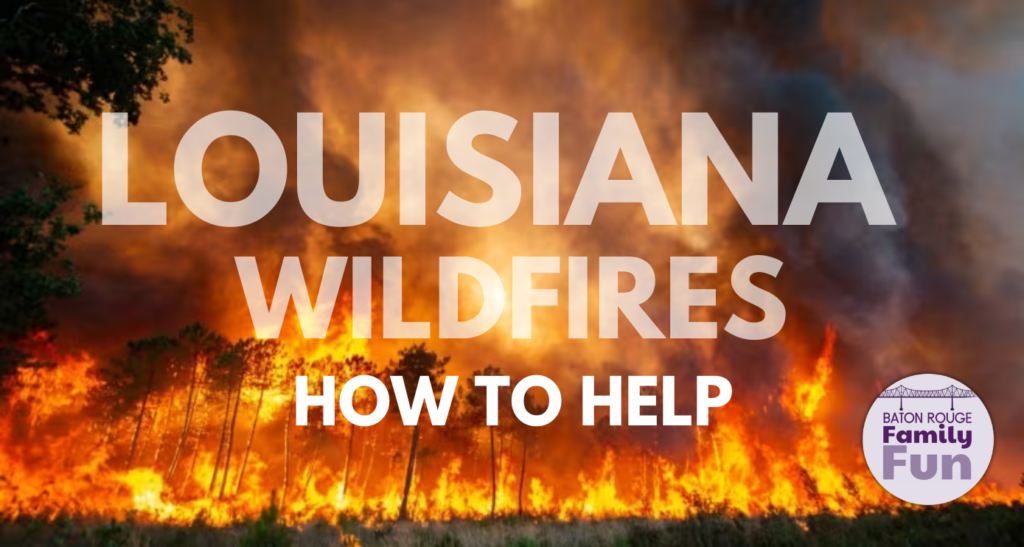 Louisiana Wildfires: How to Help
United Way of Southwest Louisiana has launched a Fire Relief Fund to support individuals and families. 100% of the proceeds are directed to distributing relief funds according to the community's most urgent needs and assisting firefighters with needs. Donations can be made at unitedwayswla.org/fireswla or by texting FIRESWLA to 40403.
The Evangeline Parish Sheriff's Office is doing a drive for the following items for the Beauregard Parish Firefighters: Water, pop-up canopy tents, and high-velocity fans.
If you are interested in giving please bring donations to 415 W. Cotton St., Ville Platte. Donations can be made 24/7 by Aug. 30. Every little bit will be greatly appreciated. Please feel free to call 337-363-2161 with any questions.
Dewith Carrier State Representative District 32 is collecting donations of Liquid IV Hydration packets to distribute to first responders and volunteers in Beauregard Parish. If you can help, contact the district office at 318-335-0206, and arrangements will be made to pick up the donations.
New Step Outreach, DeRidder, is making and distributing snack kits for first responders. Contact the organization for more information, 337-226-5602.
Water, Gatorade, and non-perishable snacks for first responders can be dropped off at the Westside Fire Station in DeRidder, 102 Wilson Street. Firefighters will get it to the areas in need. This is to limit the traffic in and around the response area.
Shelters
The American Red Cross has set up a shelter at United Methodist at 406 W. Shirley St. in DeRidder. Cots are available.  Dry Creek Baptist Camp, Highway 113, is also open for shelter.  The Beauregard Parish Fair Grounds are also open for equipment, RVs, and campers. To access, use the north gate by the baseball fields.
How to track wildfires burning across the state.
To track the wildfires in Louisiana, click here.
Louisiana Wildfire Resources and Information
https://dcfs.louisiana.gov/page/louisiana-wildfires-resources
Photo credit: Sabine Parish Sheriff's Office and Louisiana State Police.