The Louisiana Renaissance Festival is back for 2023 and Theme Weekends have been announced! Every autumn, the Louisiana Renaissance Festival creates the English "Village of Albright," with more than 600 artisans, entertainers, and educational demonstrations welcoming you to the best parts of the 16th century.
Albright has a magical ambiance: an adventurous, exciting, and romantic atmosphere. Choose from dozens of professional performers, more than 50 shows, and a plethora of demonstrations every day on a dozen stages. Search a hundred booths for unique handmade creations.
2023 Dates
NOV: 4, 5, 11, 12, 18, 19, 24, 25, 26
DEC: 2, 3, 9 & 10
(Rain or Shine)
Louisiana Renaissance Festival Themes Weekends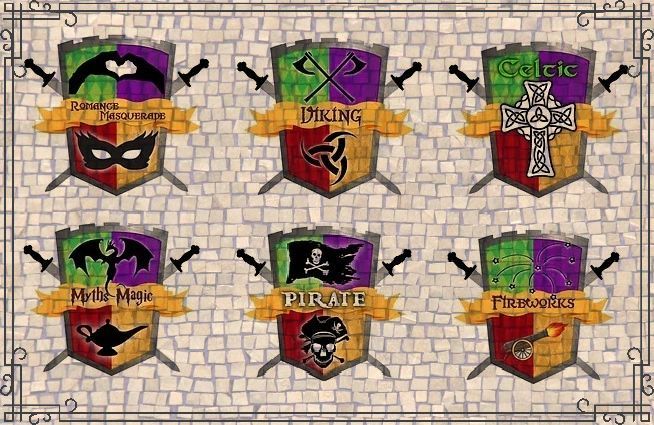 Let this year's themes inspire you for 6 weekends of adventure at the Louisiana Renaissance Festival!
Nov. 4 & 5: Romance & Masquerade — Romance is always celebrated at the RenFest, but on our opening weekend, it takes center stage! Add a little mystery, if you choose, by donning a mask that hides (or reveals!) your inner self.
Nov. 11 & 12: Viking — Get in touch with your inner barbarian and join the clamoring hordes of merrymakers on our second weekend. Fighting and pillaging are not allowed, but expect some good-natured berserking.
Nov. 18 & 19: Celtic — Celts were found all over Europe (even Spain and France), but most people think of Scotland, Ireland, and Wales. Expect to see lots of kilts, some woad, and maybe even a leprechaun or two!
Nov. 24, 25, & 26: Myths & Magic — Set your imagination free! Legendary beings, cosplayers, and time travelers flock to our village on this fantastic 3-day weekend that includes the Friday after Thanksgiving. We can't wait to see who you are!
Dec. 2 & 3: Pirates — Batten down the hatches and polish your peg leg; the village will be invaded by buccaneers and scallywags! Be sure to join this happy melee — a Jolly Roger time will be had by all!
Dec. 9 & 10: Fireworks — We end the season with a bang! Spend your day seeing your favorite shows and people, and making last-minute holiday purchases (we have the perfect gift for everyone on your list!); after sundown, spread a blanket and watch one of the best private fireworks shows in the region!
My family visited last year, here are some tips we think you should know before you go: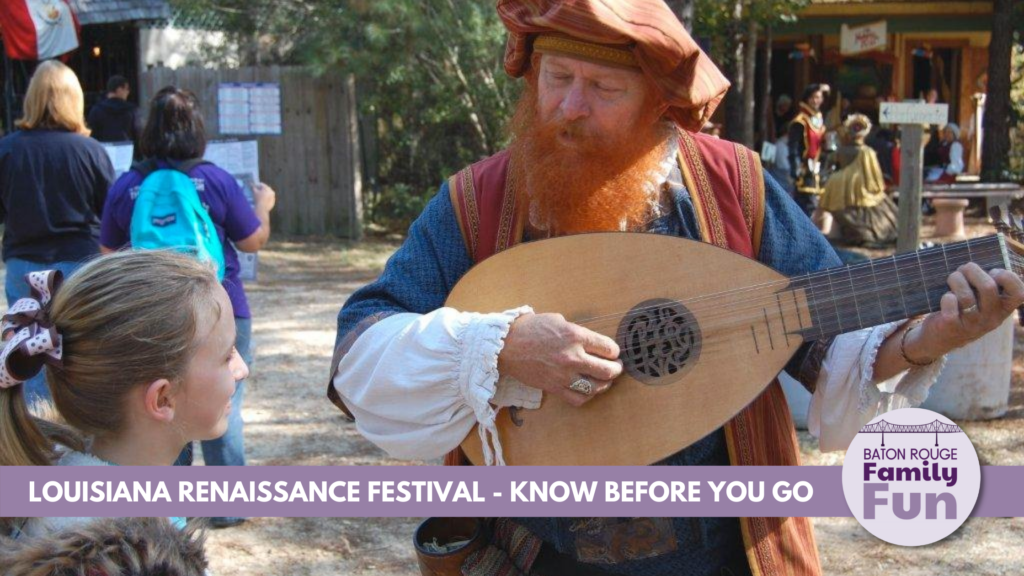 Louisiana Renaissance Festival – Know Before You Go
Remember to get cash before you go.

 

Many vendors can take a card, but it's hit and miss. There are ATMs, but there are fees to them. Plus, cash can be helpful for budgeting as well!

Be ready to wait in line

. The lines for food ranged from a handful of patrons to dozens deep, and nearly all the interactive activities had decent lines at all times. If you have impatient littles, this is something you'll want to plan for.

The mead hits hard.

 Mead is a historic honey wine that can be purchased at the adult tavern near the glass blowing demo. But fair warning: it's like a Medieval Hand Grenade and WILL sneak up on you…not that I would know…

If you like a vendor, take their card! 

Even if you don't end up buying something from them, you can still support them with a social media like, follow, and share!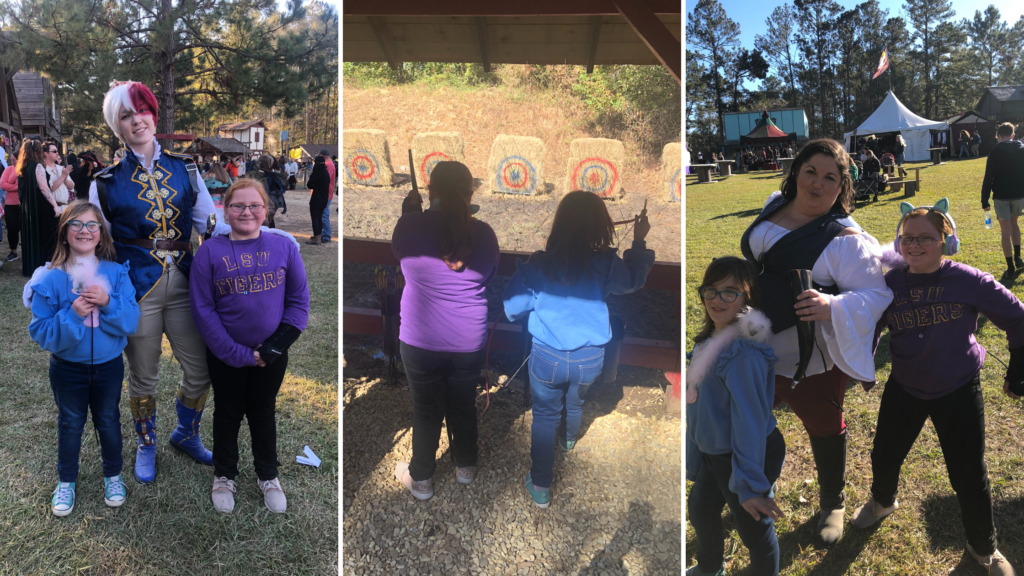 There is a handful of rides, but they're all period-accurate.

 No Ferris wheels or roller coasters here, but the rides that ARE there are lots of fun! There's a sea monster boat that rocks forward and back, pony rides, and whatever this wind-up Maypole contraption is called:

Check the website for the daily schedule

. Like music festivals, there are several shows going on at different stages all day, and you'll want to plan your day a bit to avoid missing anything you're interested in (our favorites were jousting and the glass blowing!). 
Wear comfortable shoes.

And while you're at it, wear shoes that can be washed/wiped down. You'll spend the vast majority of your day walking around a dusty dirt path that turns to a muddy dirt path if it rains.

Check the website for each weekend's theme.

For example, our weekend was Heroes and Pirates Weekend; the costumes were amazing! Other themes include Celtic Weekend, Time Travelers Weekend, and Romance Weekend.

Dress up! Or don't. There's no pressure to dress in period-accurate costume, and conversely, no outfit is unwelcome.

 

We saw faeries, queens, knights, anime characters, pirates, jesters, comic book characters…but there were plenty of festival-goers not in costume. 
WHERE:
Fairgrounds:


46468 River Rd,

Hammond LA, 70401
Visit their website at https://www.larf2023.org to learn more. 
Christy is a Northshore native who, in 2018, was dragged kicking and screaming to Denham Springs. After a short period of adjustment, she's learned to love her new home and enjoys exploring all the Baton Rouge area has to offer.
A working mother of two, she balances her free time between hanging out with her family, writing, and baking for her home business, The Little Things Cakes.