Blueberry picking can be a fun, delicious, and educational outing with kids. Nothing compares to picking one's own food and seeing where our food comes from. In Louisiana, the picking season usually starts earlier than other parts of the country, and we're blessed to have several options for Blueberry picking near Baton Rouge.
Where to pick Blueberries
We've listed Blueberry picking farms below; while some of these farms are not close, they are within an hour or two and would make a fun day trip with a new city to explore. Time to get some dirt on your hands and fresh fruit in your buckets!
Good to Know Before You Go: Please be sure to call the farm before heading out, so many variables can affect your outing. Berry ripening, Weather, Berry availability, etc.
What to Bring: Prepare for a trip to the farm like you would a day at the park. With very little shade in the berry patches, you'll want to bring hats and sunscreen. Wear full feet covering shoes, no flip-flops or the sort; those pesky Louisiana ants will get you every time!
Bring baby wipes and a change of clothes for the littles; you never know what blueberry shenanigans the kids will get into.

Blueberry picking near Baton Rouge and Beyond
Sadly, the freeze in March left most, if not all, farms unable to open in 2023.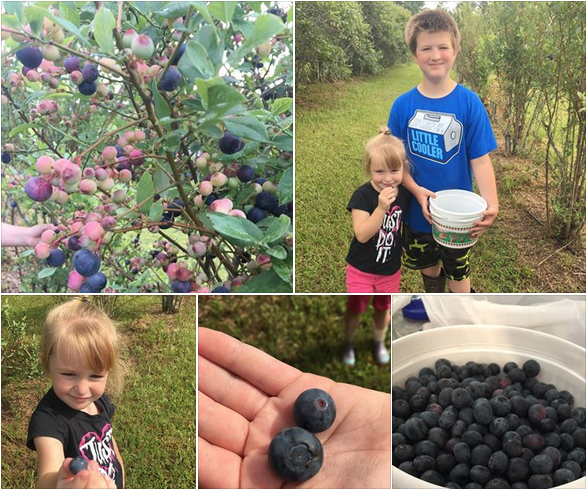 Photo Credit:  Patty Mcgrath @ Blueberry Ridge Orchard
Blueberry Ridge Orchard: Closed for 2023.
"Because of the freeze in March, we will be unable to open at all in 2023. We have no berries. The blooms were all damaged in the freeze in March. We look forward to seeing everyone in 2024. Thank you!"
WHERE: 2199 Holly Ridge Road, Jackson, Louisiana 70748.
More Info: Online | Facebook |225-603-2935 or leave a message at 225-629-5311.
---
Blue Harvest Farms: Blue Harvest Farms is the largest U-Pick Blueberry Farm in St. Tammany parish, located on the Covington/Bush border (Waldheim). Blue Harvest Farms will no longer be a public U-pick blueberry farm. They now operate a membership program.
They are still U-pick, and they still only grow blueberries, but because the fields have been downsized, they can no longer handle historical BHF crowds.
WHERE: 78495 HWY 21, Bush, LA 70431
More Info: Online | Facebook | blueharvestfarms@gmail.com
---
EquiTerra Farm: TBA
EquiTerra Farm is a certified organic horse-powered farm.  They provide organic blueberries, figs, blackberries, muscadines, and vegetables. They also have wonderful big brown free-range eggs and free-range broilers. Pick, weigh, and pay!
WHERE: 12798 Muse Lane, Clinton, LA 70722
More Info:  225-683-8406 | pldavidson@aol.com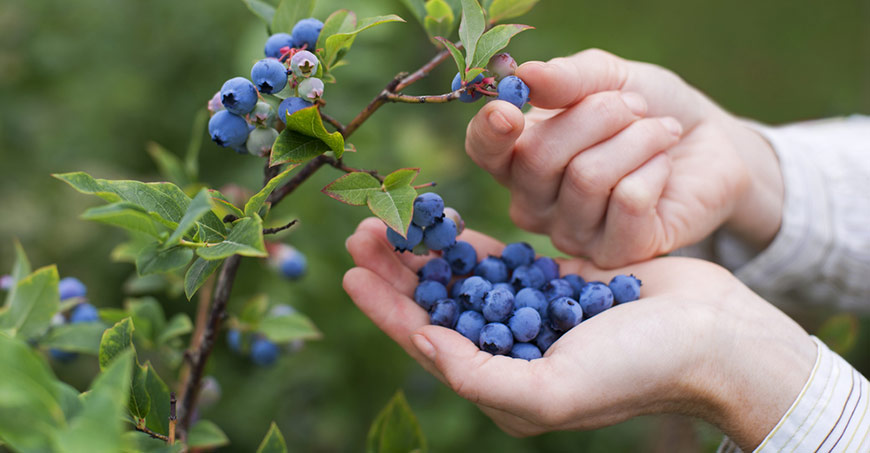 Loblolly Ridge Farm: Closed for 2023
" We will be closed in 2023.  The 2 day hard freeze in March froze the crop and we lost it for the first time since 1986."
Berries are $10.00 per gallon cash on – Located in the northern section of Tangipahoa Parish, Amite, Louisiana. Loblolly Ridge Farm is a U-Pick Blueberry farm. The farm consists of 2 acres of blueberries (approximately 1200 bushes consisting of 6 varieties of hybrid blueberries).
WHERE: 1000 Andrew Bankston Road, Amite, LA 70422
More Info: Online | (985) 748-6843
---
Upick Blueberries $3.50 per pound or $20 a gallon
Wepick Blueberries $30 a gallon if able lol
Blueberry Popsicles $1.00 ea.
Local Honey squeeze bear $5
Local Honey pint $10
Blueberry Concentrate $12 a quart
Pure Blueberry Juice $10 a quart
Cash,Check,Cashapp,PayPal+charge
Shuqualak Farms is small and inviting, with six acres of blueberries and four acres of blackberries. Open from early June to mid-July, visitors are provided with a 5-quart bucket and strap for collecting their harvest. Berries are packaged in freezer-safe bags, and children are given 1-quart take-home buckets.
WHERE: 232 Shuqualak Farms Rd, Frierson, LA
More Info: Online | Facebook | (318) 797-8273
---
Locally owned and operated. This farm has been in operation since 1993. They operate on the "honor" system. Come on out and pick your own! Pick, weigh, and pay!
WHERE: 33510 Magee-Mahner Rd Pearl River, LA
More Info: Online | Facebook | (985) 867-9737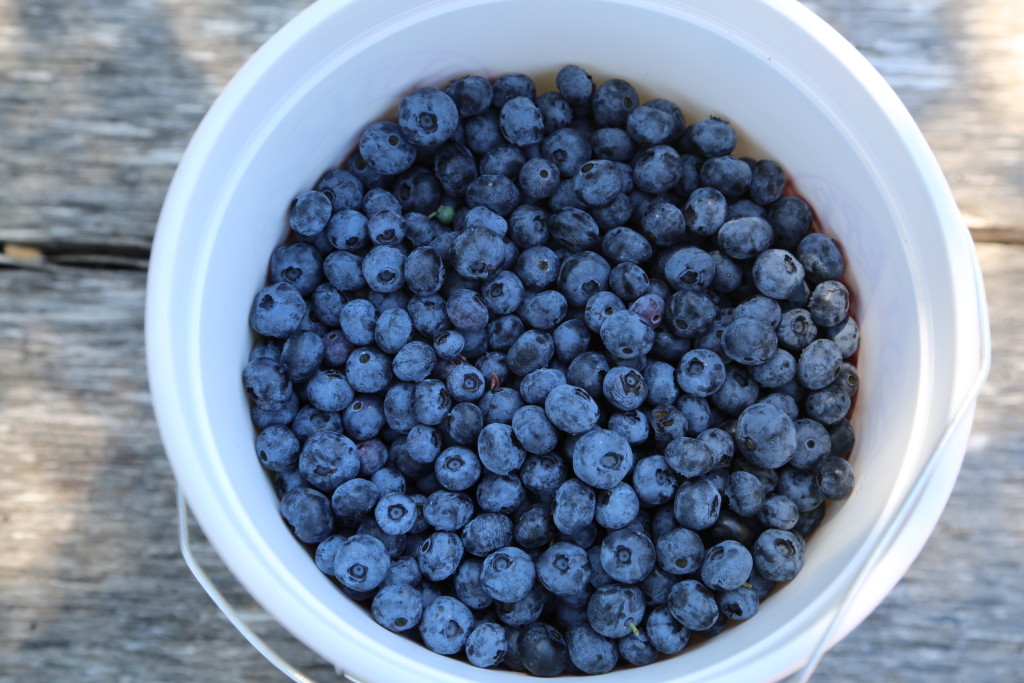 ---
After Berry picking – Caring for Berries
Store unwashed berries in containers or gallon-sized zip-top bags layered with paper towels. Refrigerated berries will last about two days, however, frozen blueberries can last from season to season or beyond. No need to wash berries for the freezer.
THEY MUST BE DRY BEFORE FREEZING; you can wash before use. Serve at room temperature after washing with a spray of cool water. Whole berries can be frozen in zip-top freezer bags for jams, smoothies, and homemade ice cream.
Get ready to jam.
Jams, jellies, cobblers, muffins – blueberries make any recipe more nutritious and delicious. Blueberries are fat-free, low in calories, and have fiber, vitamin C, and disease-fighting antioxidants.
Did you know?
Blueberries were originally planted as a replacement crop for tobacco. Today, they're the No. 1 fruit produced in Georgia. Yep, they beat the peach with 18,328 acres producing 39 million pounds of blueberries valued at over $120 million.
More berry picking goodness: