Every year since 2007, Highland Road Park Observatory has proudly taken part in International Astronomy Day, a celebration of all things related to astronomy, physics, aeronautics, and the American space program. This year promises to be the biggest successful International Astronomy Day ever! Old favorites and new surprises will make this International Astronomy Day a day to remember. Our family has enjoyed this annual event for years, there's always something new to see and learn! Put on your rain boots and come enjoy this FREE family-friendly event. Be sure to bring cash for food and merchandise too!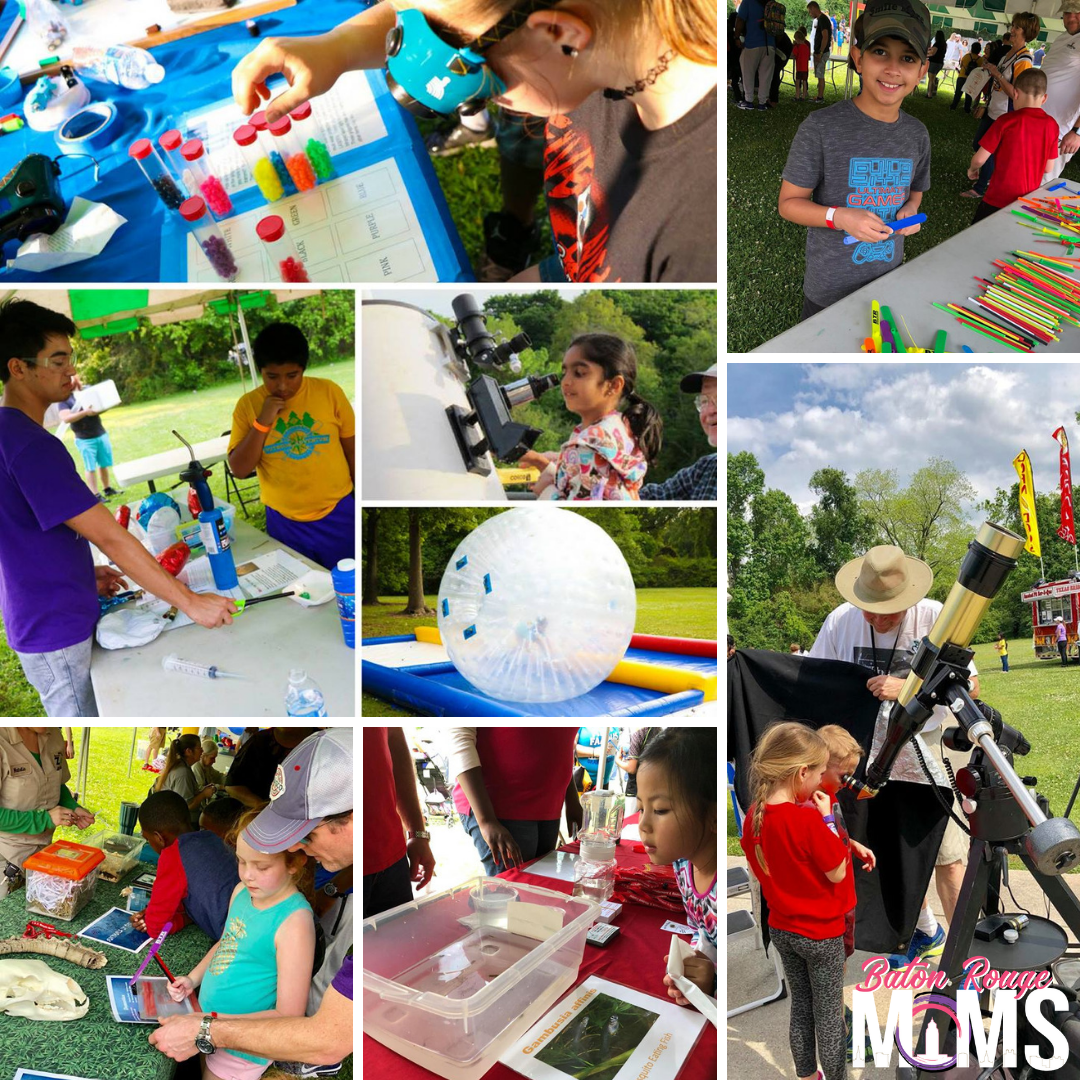 Saturday, 11 May from 3:00 pm to 11:00 pm
Free admission. For all ages.
Binoculars recommended after 7:30 pm
International Astronomy Day Activities to include:
• Raffles over $500 in astronomical equipment and materials
• Homemade comet exercise and face painting
• Author Lisa Poché Calhoun will be promoting her novel Superflare, inspired by the real-life possibility of the loss of our nation's power grid.
• Representatives from the legendary Little Wars gaming shop will showcase abstract-strategy and science-related tabletop games
• Viewing of the Sun, the Moon and other celestial objects
• Live radio station remote with James Gilmore from 100.7 The Tiger WTGE!
• The Adventure Quest game for kids to earn prizes
• & meteor streaks may be at a slightly higher-than-average rate as there will be a major and a minor meteor shower in progress! There is a potential of up to nine visible passes of active and defunct satellites (and spent rocket bodies) that could be seen!
Exhibits and demonstrations expected from:
• Baton Rouge Amateur Radio Club
• Baton Rouge Gem and Mineral Society
• Bluebonnet Swamp Nature Center
• EBR Metropolitan Airport
• EBR Mosquito Abatement
• BREC's Art on the Geaux
• Louisiana Space Consortium's MARS Truck
• St. George Fire Protection District & many more!
(Weather permitting)
‼International Astronomy Day is still a GO for tomorrow‼
All inflatables have been canceled, but all other activities will still be happening indoors and under the tent! So get those rainboots ready and come out tomorrow to International Astronomy Day! Check the Facebook event page for any further changes.