From eye-obscuring tie-ons to full-face numbers that resemble a jester's getup, Mardi Gras masks are one of the traditions partly inspired by the customs of the Carnival of Venice. In the early days of the festival, masks worn during Mardi Gras allowed wearers to escape society and class constraints.
FUN FACT: Did you know that Mask use is regulated by Louisiana law? It's actually illegal to wear them, and one of the few exceptions is for Mardi Gras.
Mardi Gras Mask Craft
Supplies:
Printable Mardi Gras masks
Scissors
Glue
Sequins
Feathers
Paper straws
Instructions:
Print masks on card stock and cut out around the outer edge. Cut out eye holes.
Click here for Mardi Gras Masks Printable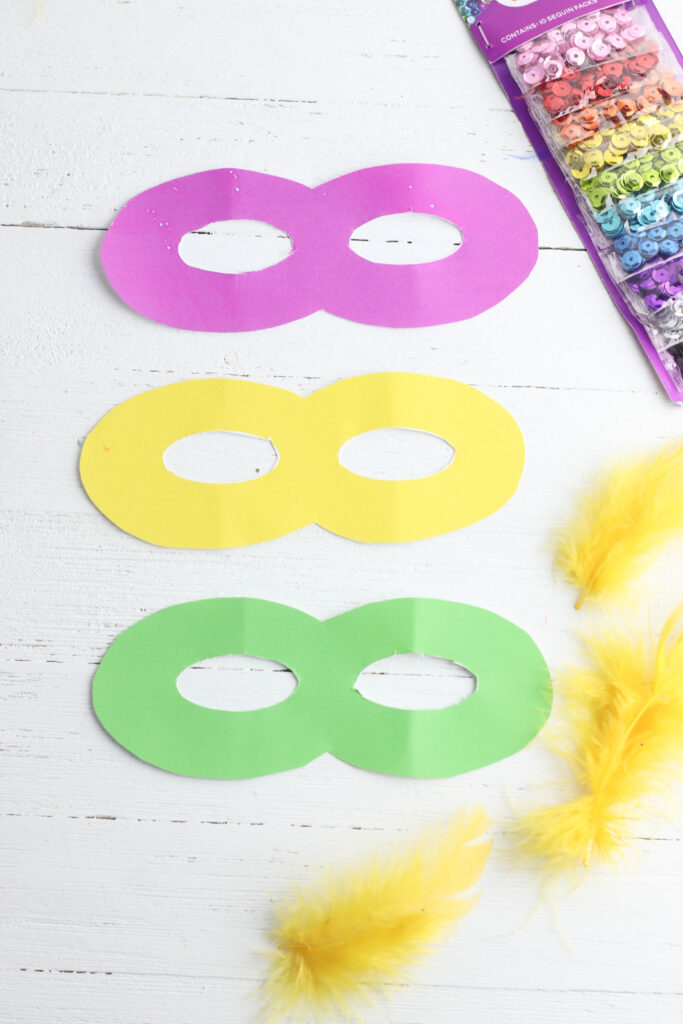 Glue sequins on the front of the mask.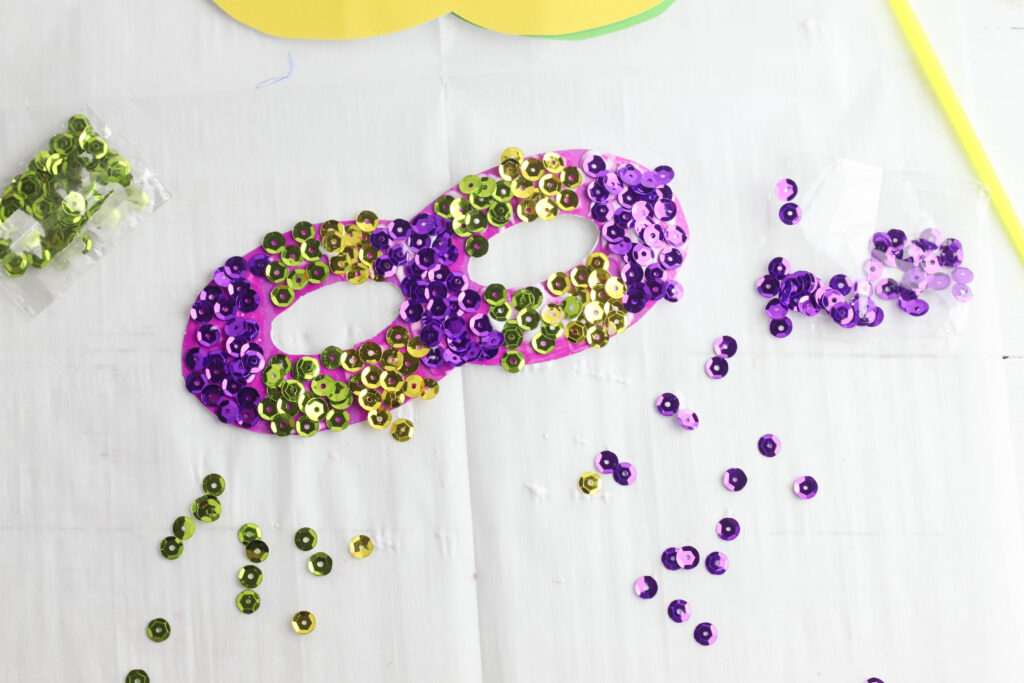 When the glue has dried on the front, glue feathers to the back of one side of the mask and attach a paper straw to the back of the mask as a handle.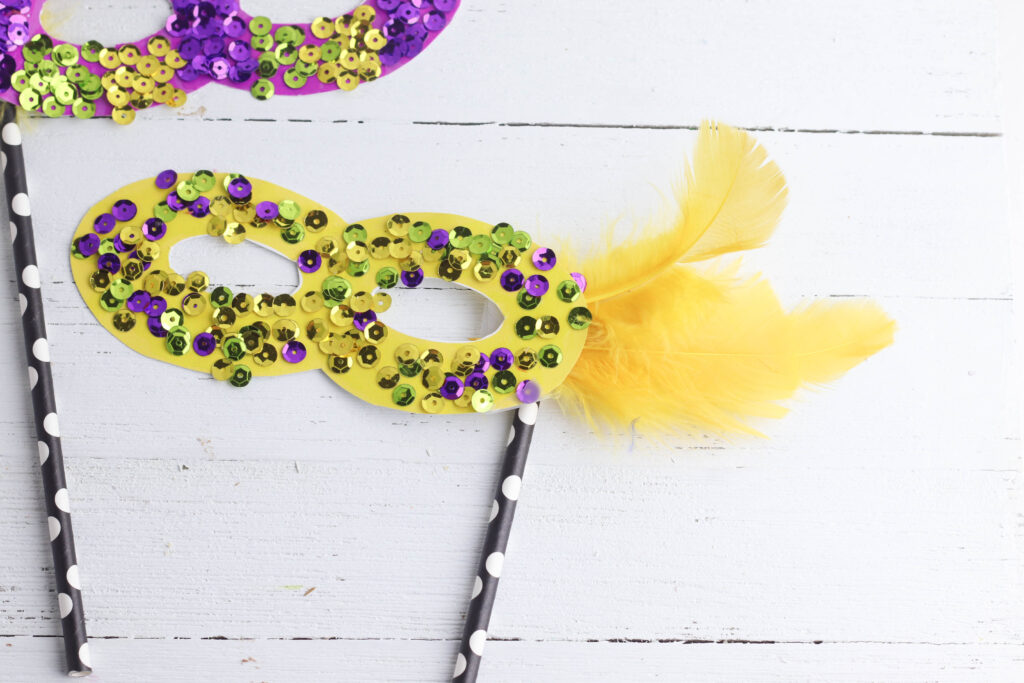 Check out our full Mardi Gras Guide for more Mardi Gras Family Fun, King Cake Guides, and more!