A Zooper Birthday Party at the Baton Rouge Zoo is one they'll never forget! Each party includes a ton of fun for the kids & adults and includes ALL DAY ZOO ACCESS! Be sure to check out the new animal encounter options. Baton Rouge Zoo takes care of all of the details so you can sit back and enjoy your child's special day while creating a one-of-a-kind experience they'll always remember!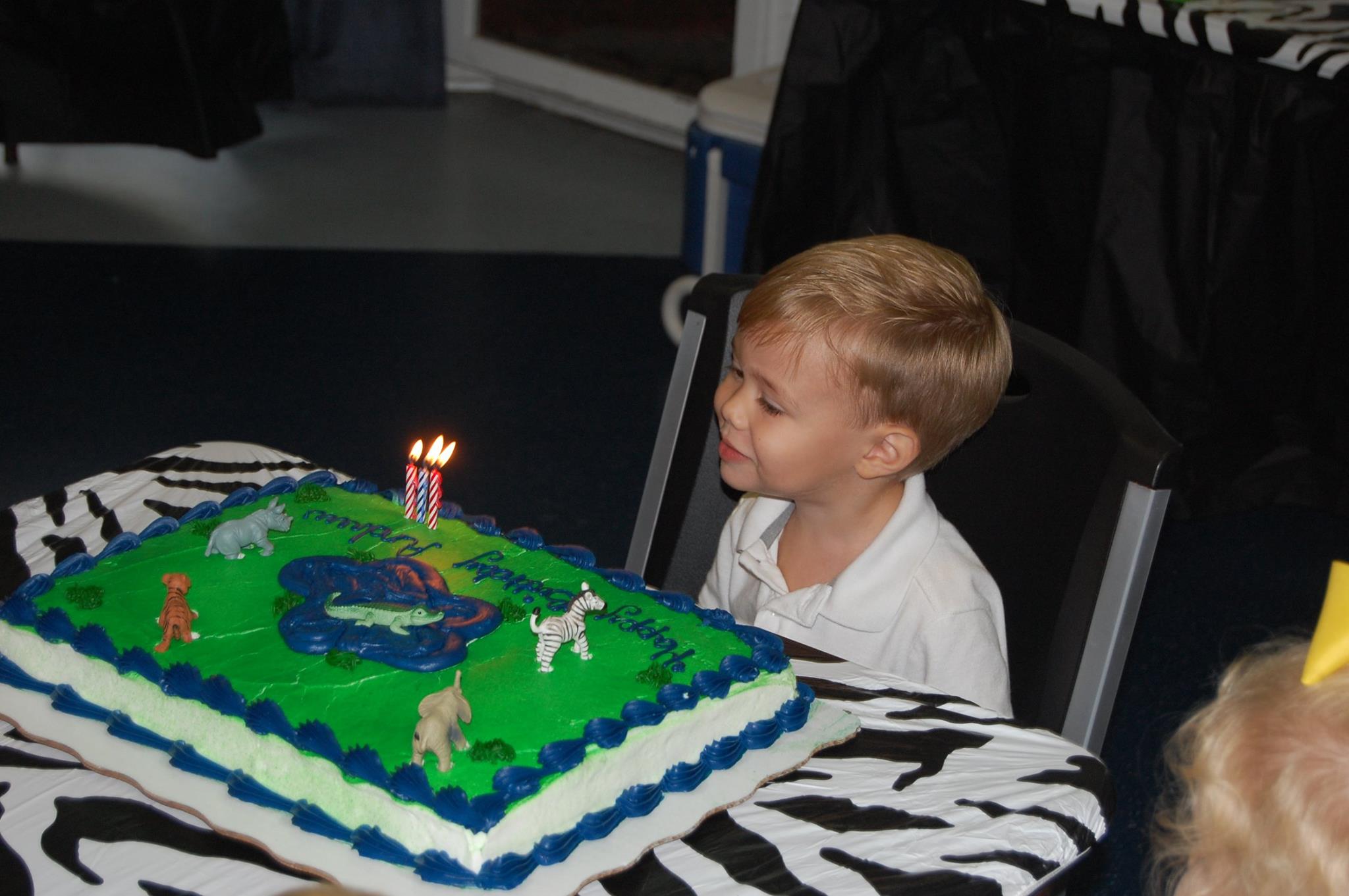 ZOOPER BIRTHDAY PARTY PRICES
$225.00 for a Minimum Party of 12
$320.00 for a Party of 20
$13.00 for each additional guest (ages 2 and up)
ZOOPER BIRTHDAY PARTY TIMES
10am, 12:30pm or 3pm
Parties held on Saturdays and Sundays only.
YOUR PARTY PACKAGE INCLUDES
All day Zoo access
Private Party room for 1.5 hours (room is climate controlled)
Party Host
Animal theme decorations
Animal themed tableware
Birthday cupcakes and ice cream cups
Punch
Train ride
Baton Rouge Zoo Animal Encounter/Program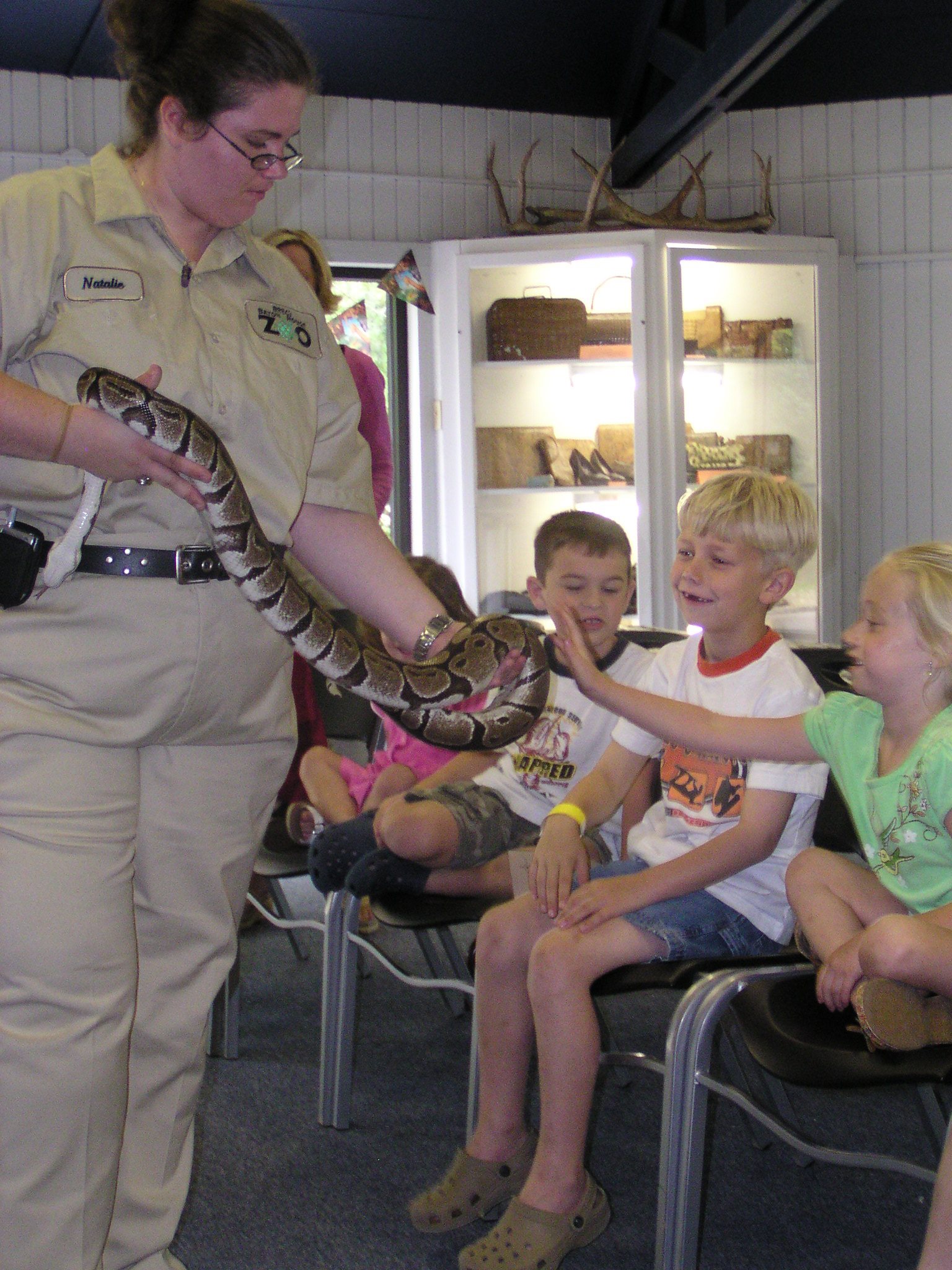 You can choose from one of the following Zoopr Birthday programs:

Scales, Shells and Spikes, Oh, My!
Host will bring 3 animals from this category.
Tortoise
Turtle
Armadillo
Bearded Dragon
Alligator
Tenrec
Snake
The Need for Speed!
Host will bring 3 animals from this category.
Chinchilla
Ferret
Lizard
Tortoise
Turtle
Alligator
Snake
Bump in the Night
Host will bring 3 animals from this category.
Tenrec
Chinchilla
Blue Tongue Skink
Alligator
Armadillo
Ferret
Madagascar Hissing Cockroach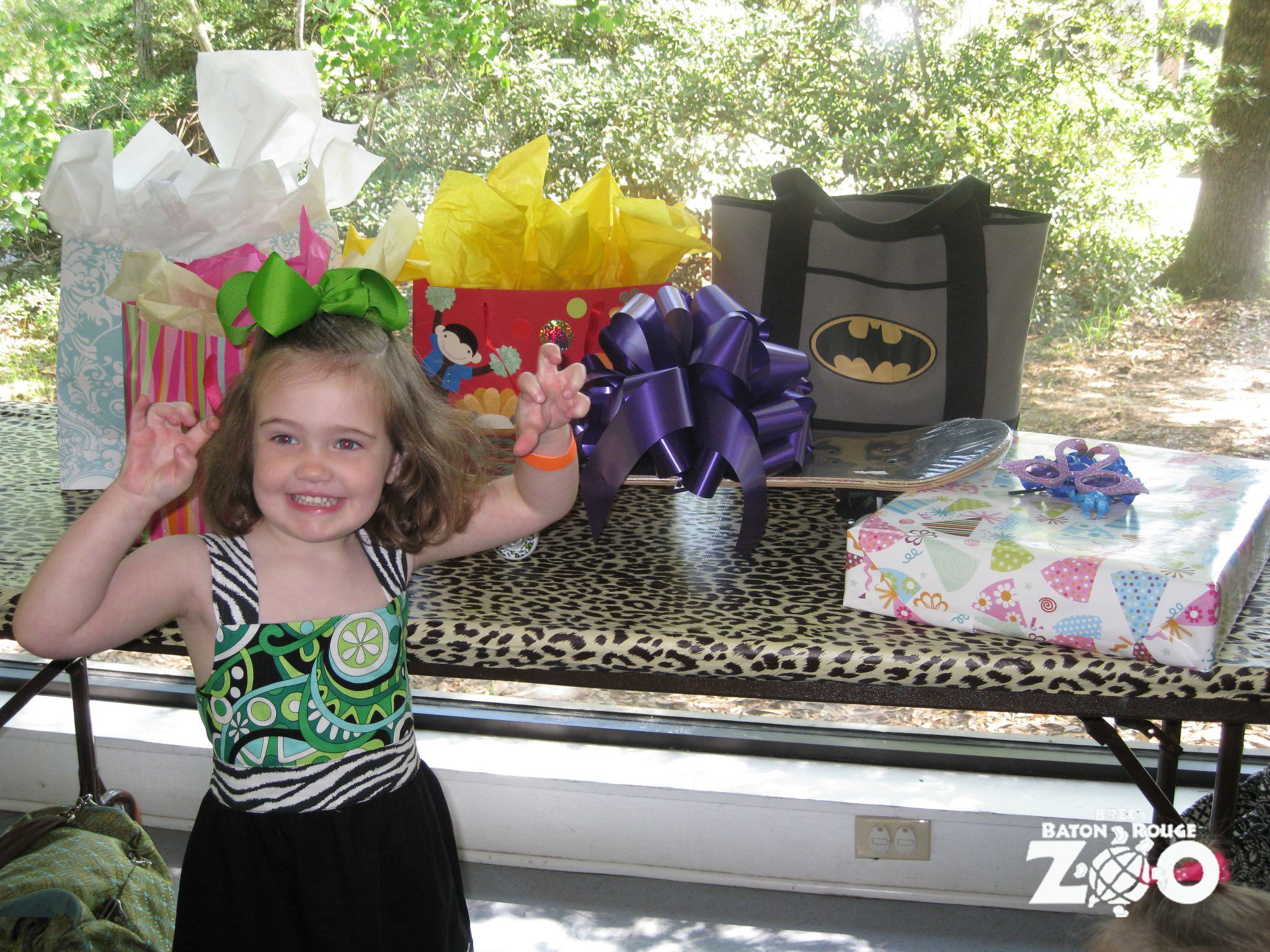 NEW Food Options
Ham & Turkey Finger Sandwich Tray/Chips
PB&J finger Sandwich tray/Chips
Mini Corn Dog Tray/Chips
Chicken Nuggets Tray/Chips
Pepperoni Pizza Roll Tray
Vegetable Tray
Fruit Tray
Hamburger/Chips
Hot Dog/Chips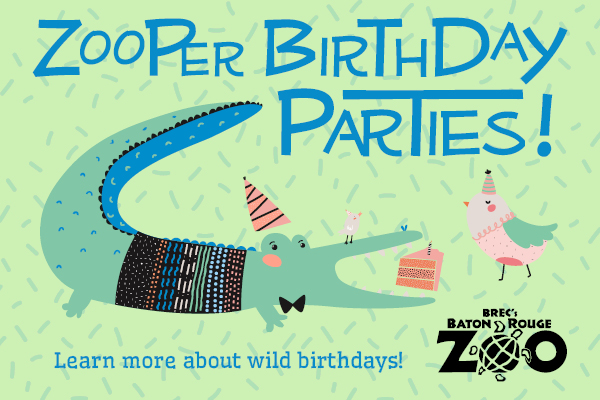 Deposit
A $60.00 deposit is required before a party date can be reserved. Deposits are nonrefundable. Visa, MasterCard or Discover are accepted.
Register
Have a Zooper birthday party at the Zoo! Visit http://www.brzoo.org/visit/birthdays/ and complete our online registration form, or call 225.775.3877 to schedule your party today.