Tired of the same old birthday party ideas? If you have a little Picasso who really loves to get their hands working on some kind of art project, a craft party may be the perfect way to celebrate your budding artist's birthday. We're sharing a unique and affordable kids party idea at BREC that will be sure to keep your tactile learners entertained and having fun! Put the art in PARTY with BREC Arty Parties as your child and their friends create real works of art on canvas while celebrating birthdays or other special occasions.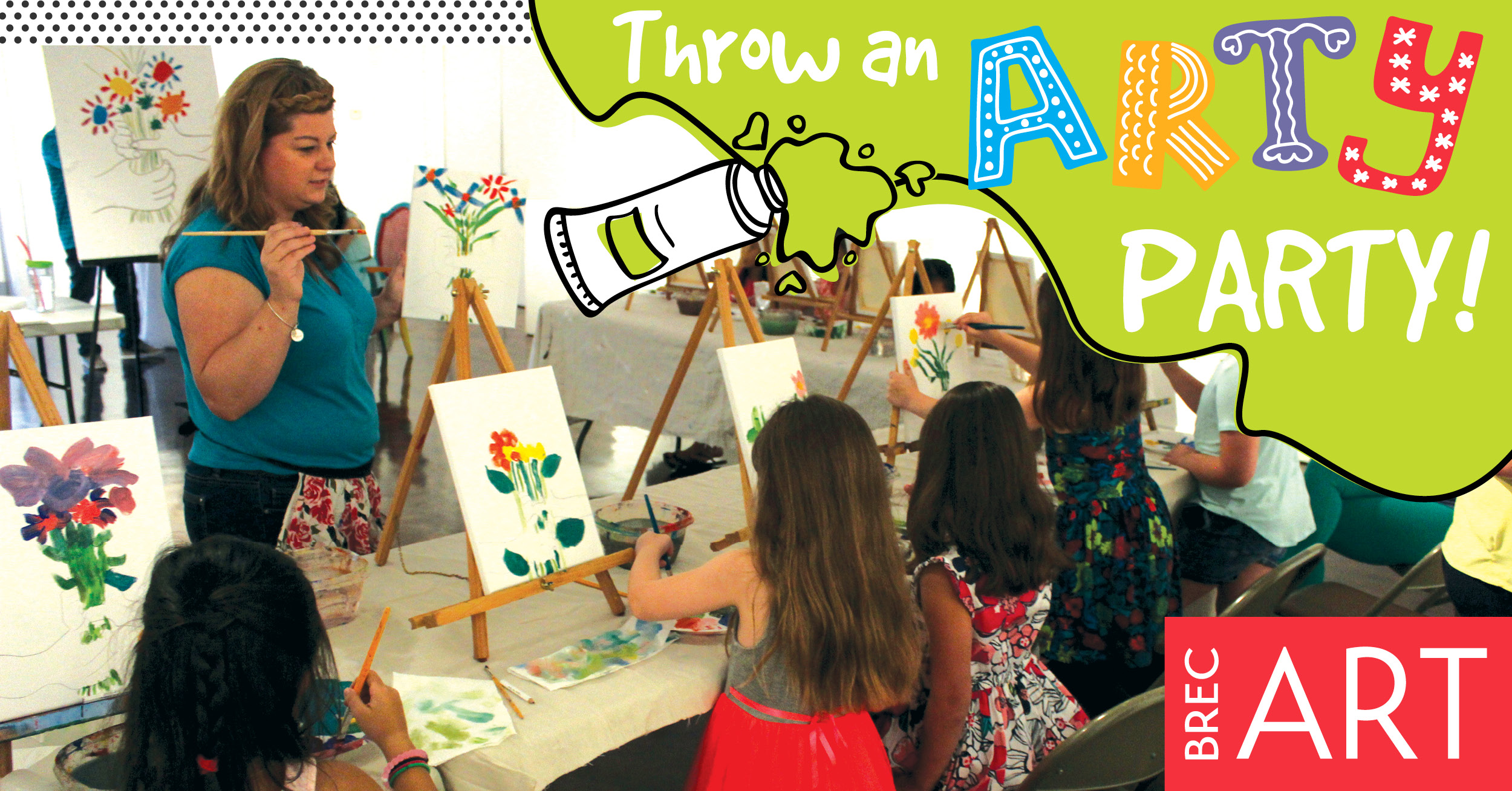 Take the fuss and stress out of planning and hosting a party and let BREC do the work for you! You will have your very own party assistant to help direct the activities and keep the party flowing!
BREC Arty Party Themes
Paint Like Picasso
Partygoers will complete a painting on canvas using acrylic paints similar to Picasso's work Hands Holding Flowers while learning about the color wheel and color theory.
Dancing with Degas
Young artists will complete a creamy pastel on paper similar to Degas' Dancer Tilting and learn about drawing the human figure.
Observing O'Keeffe
Young artists will recreate Georgia O'Keeffe's White Flower on Red Earth in acrylics on canvas focusing on perspective and observation.
Royal Hues
Hear ye, Hear ye, the royal artists will paint a prince/princess crown using acrylic paint and top them off with jewels.
Wild Western
Partygoers will have a rootin' tootin' good time creating a horse portrait using chalk pastels.
Making Waves
Sand, surf and fun: partygoers will set sail with creativity as they paint a sunset landscape silhouetted by a palm tree.
Price:
$150
Deposit:
$50 (please note: the deposit is applied to total fees)
Deposit is non-refundable if canceled within 2 weeks of party date. Deposit is in addition to the party and not deducted from total party fees. Families may arrive 15 minutes prior to start time for set up.
To reserve your arty party, call 225-383-1470.
Click here to download the Arty Party flier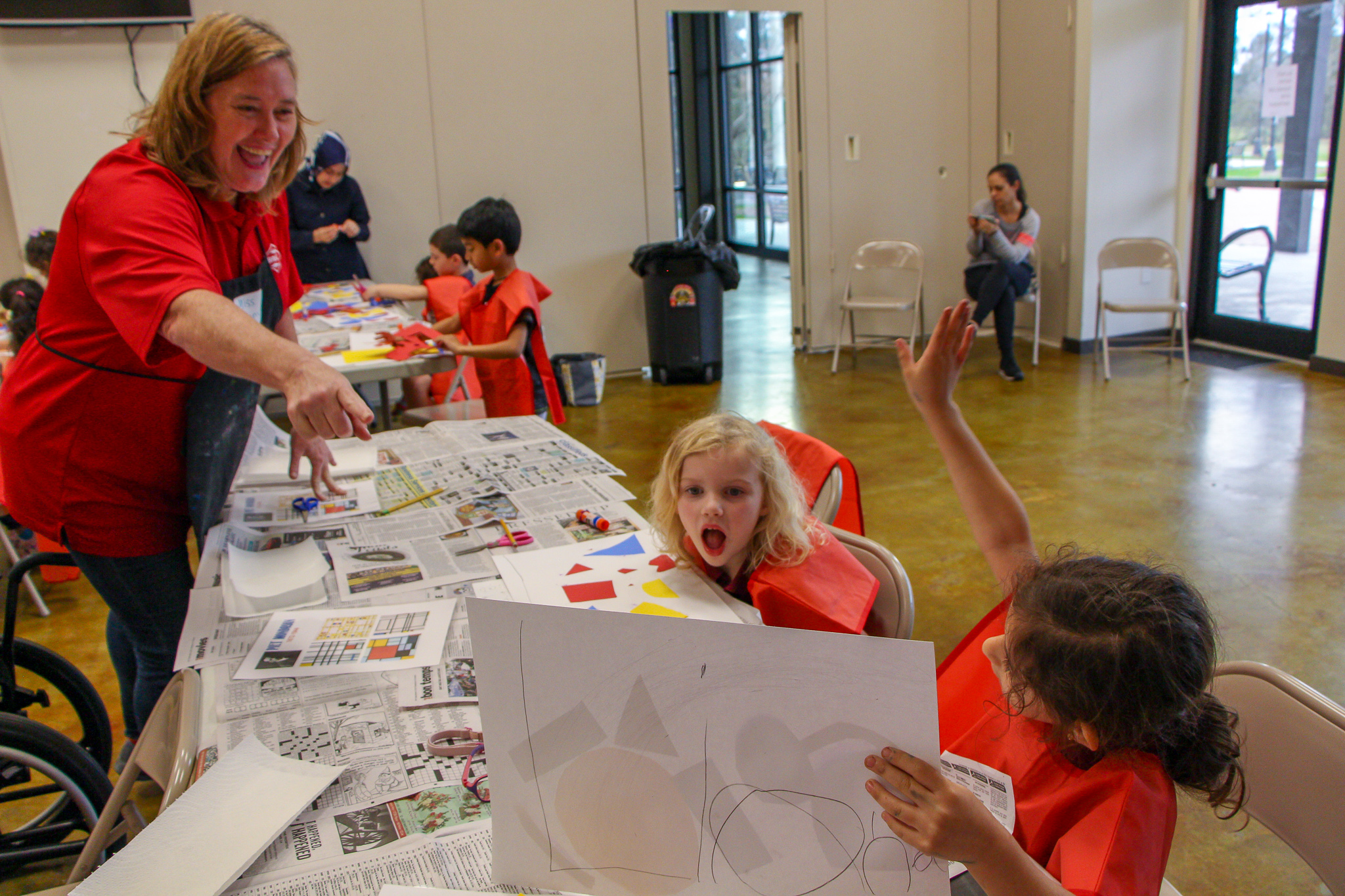 12 party invitations
Art project for 12 children ($10 each additional child, maximum 15 children)
Party assistant
Your choice of party theme
Click here to learn more and book your own Arty Party with BREC!
Disclosure: This is a "sponsored post." The company who sponsored it compensated BRM via a cash payment, gift, or giveaway. Opinions expressed herein are that of the author and are not indicative of the opinions or positions of the sponsor.