Last Monday was Arthrogryposis Awareness Day, but for us, Arthrogryposis Awareness Day is every day. This coming September will be 8 years since we first heard the words Arthrogryposis Multiplex Cogenita. I was 20 weeks pregnant with our son; Jackson at the time and after a crazy morning was lying on the table in Maternal Fetal Medicine and told these words with my husband by my side (right where he's been for this entire journey). Chances are, you've never heard the words, Arthrogryposis Multiplex Cogenita, we hadn't either, but in simple terms, it means a lack of muscle and tight joints. 1 in 3000 babies are born with Arthrogryposis. There are over 400 different forms and very little is known about causes. Arthrogryposis affects children physically, is non-progressive, and is not a cognitive disability.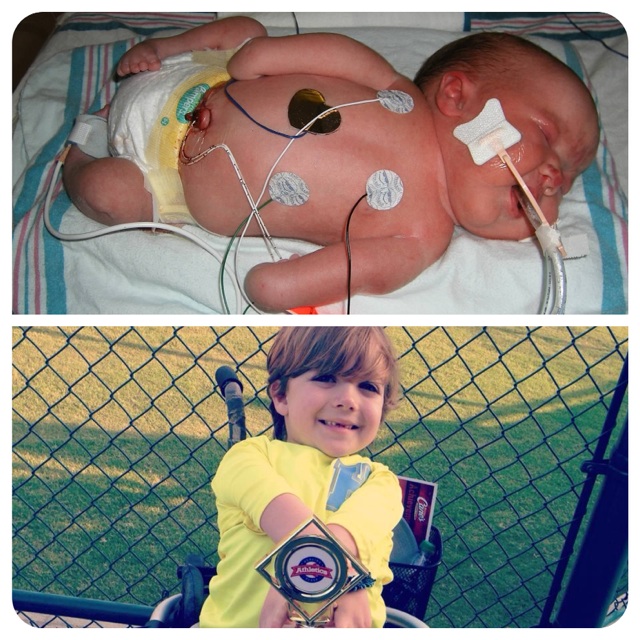 How Arthrogryposis Affects Jackson
Arthrogryposis Multiplex Cogenita (AMC) affects our Jackson in every part of his body except his heart, jaw, lungs, spine, and stomach. You can learn more about Arthrogryposis at www.amcsupport.org. This website and the support group there has been our life line and so much more than just a website, they are our family.
Living with Arthrogryposis
When he was born, we were told that he might not live and if he did, he may never get out of a crib. We were also told to basically write off him ever walking or feeding himself. We began the journey of finding doctors well versed in the treatment of AMC; we started in Baton Rouge, but did not find treatment that suited our family here. Having had scoliosis myself, I knew Children's Hospital in New Orleans had so great doctors, so we began the process and took Jackson there. We have a great team there and have been very pleased with them. Fast forward to 2.5 years ago, we attended the annual AMC Conference (as we do each year) in Kansas City, MO and met Dr. Kit Song. Dr. Song graciously spoke with us after his presentation and was the first doctor to ever tell us that he knew Jackson could be a "home ambulator" — able to walk short distances! In August 2011, Jackson and I made the trip to Seattle to see Dr. Song and in November 2011, he had major leg surgery.
On his 5th birthday (February 2012), he WALKED!!!! Today, he is walking very well in a walker, feeds himself pretty much anything that doesn't eat him first — boys can eat— and is a little boy full of joy! He plays sports at HPC, where we started a special needs league, attends school in a regular classroom, and is a social butterfly. He is our amazing miracle!