We've all been their, it usually happens at the worst possible time… a sports injury, flu, asthma, a fever that just won't break and always before or after our pediatrician's office hours. Do you go to the ER or will urgent care suffice? The ER costs an average of three times more than a visit to the urgent care. In a non-life threatening situation, you can most likely be treated at an urgent care facility. The options for care in the Baton Rouge area have grown by leaps and bounds, giving families the choice to stay closer to home or bypass the emergency room when illness or a non-life threatening situation presents itself.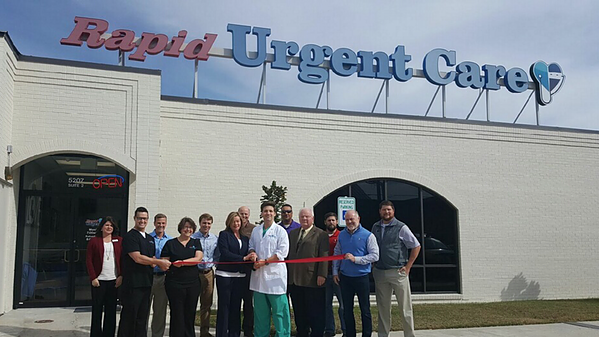 When you or your child need to feel better, faster, Rapid Urgent Care Essen Lane's outstanding physicians stand ready to assess, diagnose, and treat your urgent care needs every single day of the year, including holidays. Located on Essen Lane across from Our Lady of the Lake Regional Medical Center and Walgreens.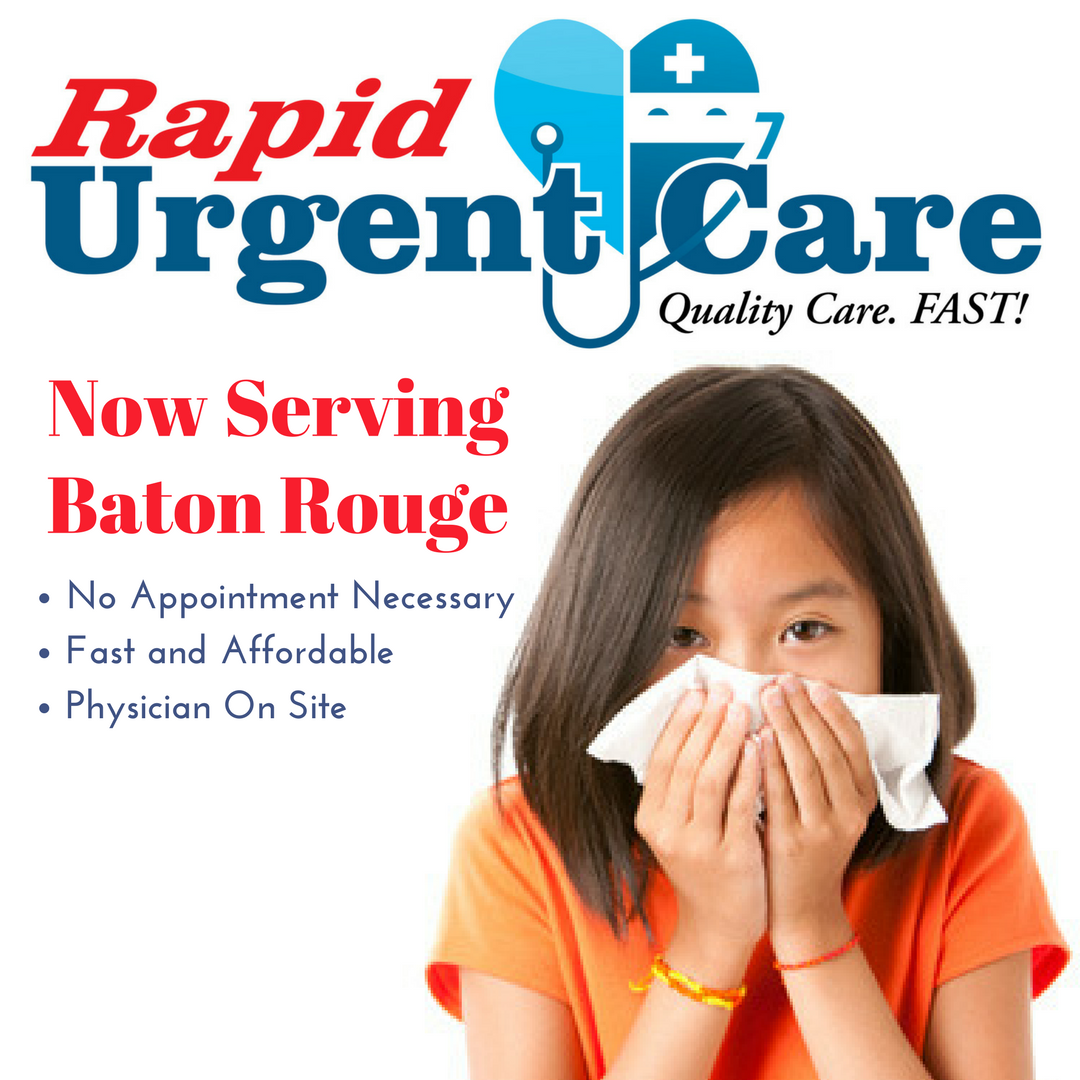 Some common conditions treated at Rapid Urgent Care Essen Lane
X-Ray and Lab services
Asthma
Bite or sting
Bronchitis
Colds
Coughing
Earache or ear infection
Fever
Flu and flu-like illnesses
Fractures
Hay fever
Minor trauma
Rashes
Skin rash
Sinusitis.
Stomachache
Strep Throat
Sprains
The Baton Rouge location of Rapid Urgent Care is in network with most major insurance carriers including Blue Cross Blue Shield, Aetna, CIgna, United Healthcare, Humana, Gilsbar and People's Health. They will also accept Medicare,Tricare, Medicaid, and the Amerigroup insurance programs at this location.
If you're looking for high quality medical care that fits your schedule, Rapid Urgent Care Essen Lane is the place for you. There's no need to make an appointment to see one of their excellent physicians. Just walk-in. In Baton Rouge, they are open from 7 am to 8 pm every Monday through Friday, and every Saturday and Sunday from 8 am to 4 pm.
Take a peek inside Rapid Urgent Care on Essen Lane
—> http://bit.ly/RapidUrgentCareTour
—> http://www.rapidurgentcare.com/batonrouge
Save
Save
Save
Save
Save
Save
Save
Save
The following two tabs change content below.
Baton Rouge Family Fun
Baton Rouge Family Fun is the premier online destination for families in Baton Rouge. Our goal is to connect and encourage Baton Rouge families online via our website and our social media channels by providing up to date information on family-friendly local events, parenting help, services, and resources.
Latest posts by Baton Rouge Family Fun (see all)