There are times during the week when moms can use a little help and time to get things done. Mother's Day Out programs can be the perfect option when you need a little "me time" or when you want to quickly and efficiently tackle the tasks on your busy schedule. Mother's Day Out also gives your child the chance to interact, have fun and learn in a safe and friendly environment. It's easy for us to feel guilty about dropping off our children at a Mother's Day Out, we worry about leaving them in caring hands.
There's a new Mother's Day Out option in Baton Rouge, Little Sprouts, where fun and learning meet! You can rest assured that Little Sprouts will provide an environment that is beneficial and nurturing, where your little ones love, learn and grow! On August 15th, Little Sprouts will host an open house tour of their facility for interested parents. Little Sprouts will start September 4th, Monday through Friday from 8:30 to 12:30.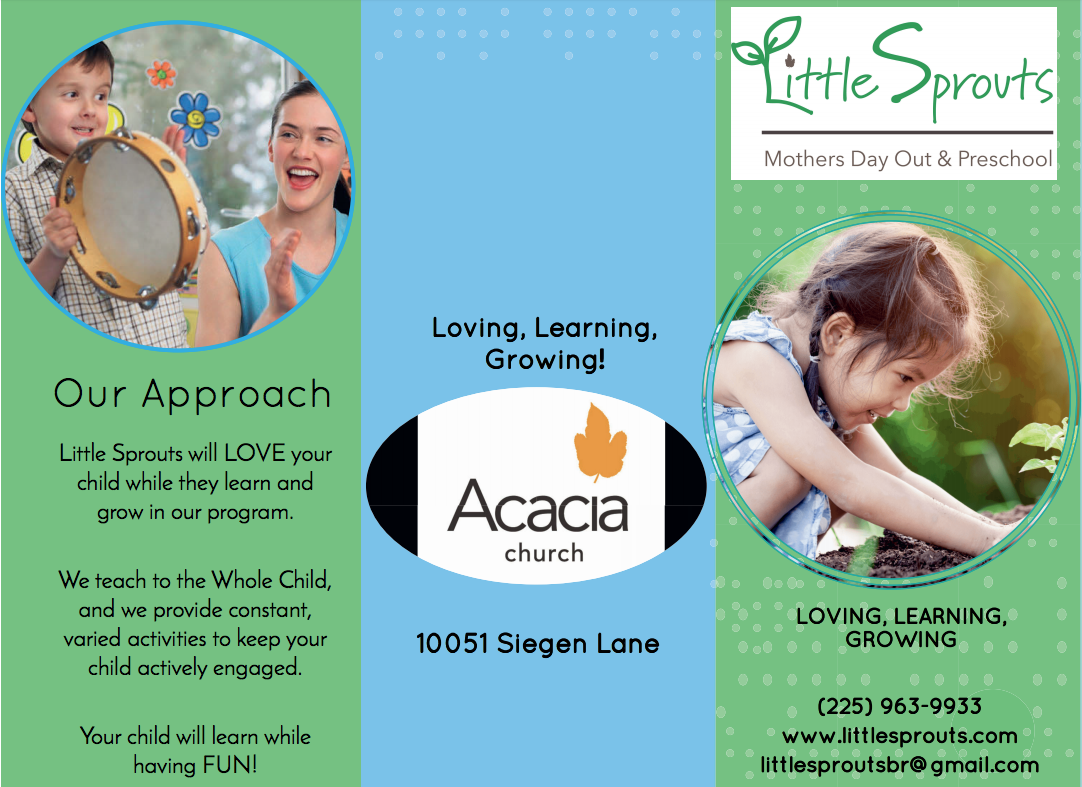 Little Sprouts provides first-rate preschool experiences to children ages 2-5 and prepares them for Kindergarten. Whole Child Education includes academics, social skills, fine motor skills, gross motor skills, music and lots of hands-on activities to learn about them all! Parents have the option of choosing 2, 3 and 5 day Mother's Day Out.
LOVING, LEARNING, GROWING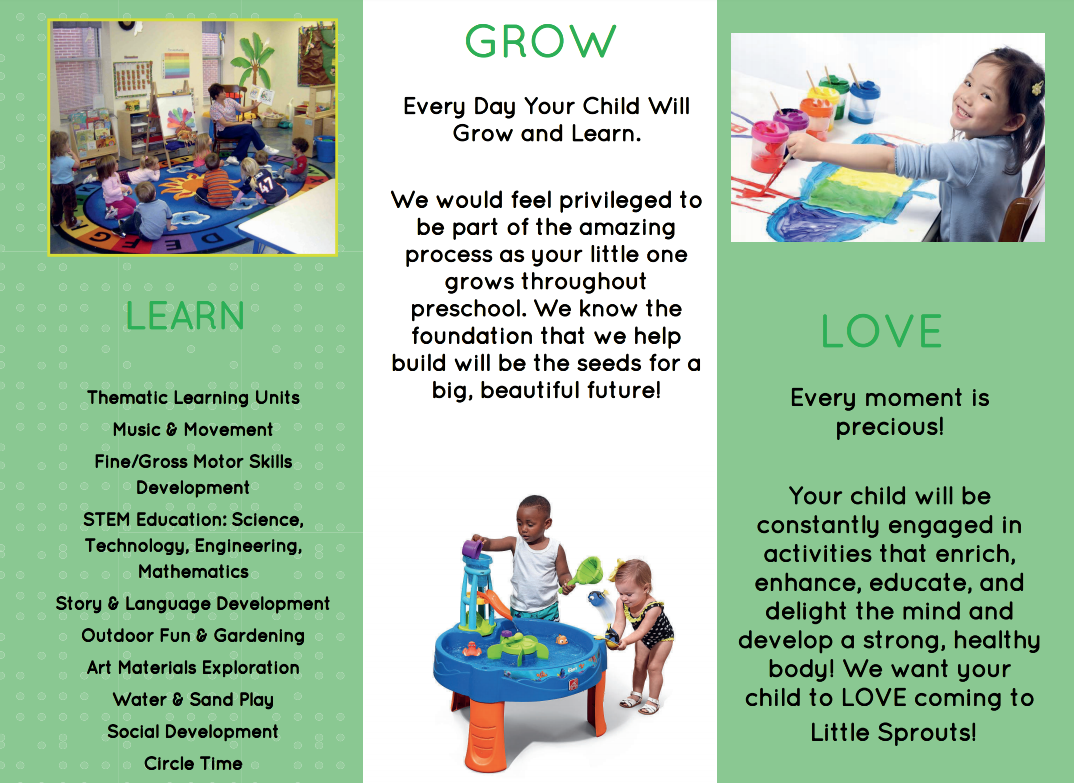 What: Little Sprouts Open House
Where: Acacia Church – 10051 Siegen Ln
When: August 15th, 9:30am – 10:30am
Register & learn more: https://littlesproutsbr.com/
The following two tabs change content below.
Baton Rouge Family Fun
Baton Rouge Family Fun is the premier online destination for families in Baton Rouge. Our goal is to connect and encourage Baton Rouge families online via our website and our social media channels by providing up to date information on family-friendly local events, parenting help, services, and resources.
Latest posts by Baton Rouge Family Fun (see all)