For the past two years, Mobile Fashion Camp by Sharmooz Los Angeles has brought style, fun, and creativity to young minds.  The participants have created jeweled collars, drawstring backpacks, recycled skirts and other fun fashion pieces they learned to do from a recycling blog called iSustain Recycling.  Mobile Fashion Camp is a non-profit community based organization with 70% of participants attending on our scholarship program.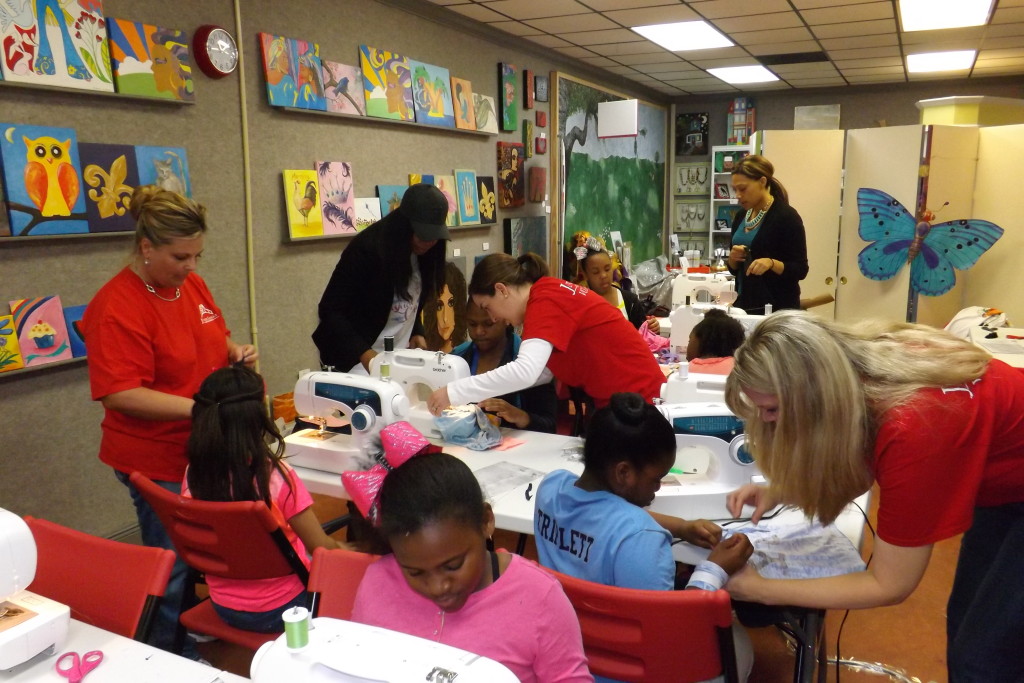 Mobile Fashion Camp
Mobile Fashion Camp strives to ignite creativity and self-esteem through education and hard work in creating projects from start to finish. The awakening of their creativity is priceless and the enthusiasm is infectious with our high-energy structured camps.  Class starts with a mini-history on the chosen project, intro to sewing swatches, fabric selection, pattern cutting and sewing pieces together with fun embellishing.  Fabrics, sewing machines, and supplies have been donated and sponsored by several local businesses.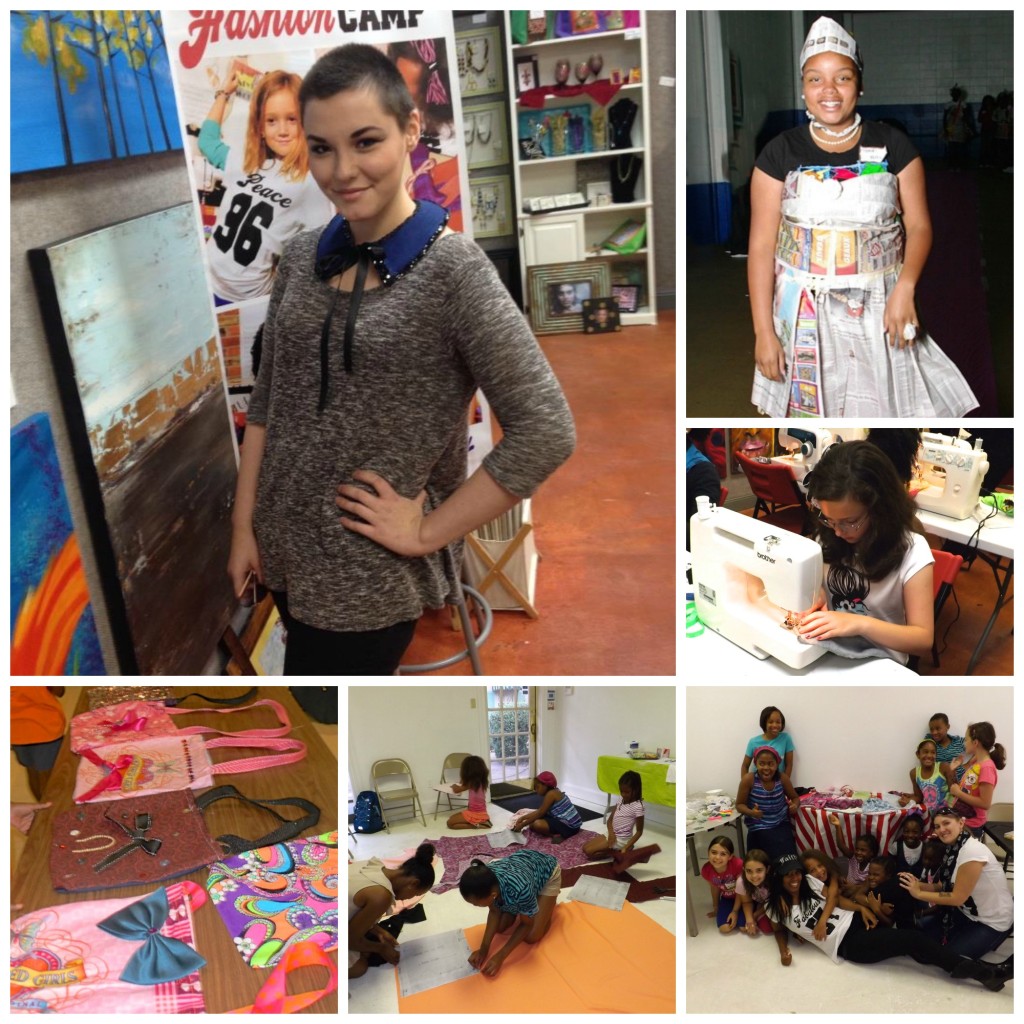 Volunteers have graciously donated their time with assisting in completion of products, set-up and break-down of the camps.  Another unique fact about fashion camp: we are mobile!  We bring the sewing studio to you.  We transport the items to your event, church, social group, organization or any sponsored location provided by the community.  For registration for our camps or sponsor/donor opportunities please email info@sharmooz.com or visit www.FashionCamps.org
Give a girl a dress and clothe her for a day.  Teach a girl how to sew and she'll be clothed for a lifetime ~ Ann Tillage, Designer of Sharmooz Los Angeles and Director/Founder of Mobile Fashion Camp received official recognition on the National Day of Service by the City of Baton Rouge.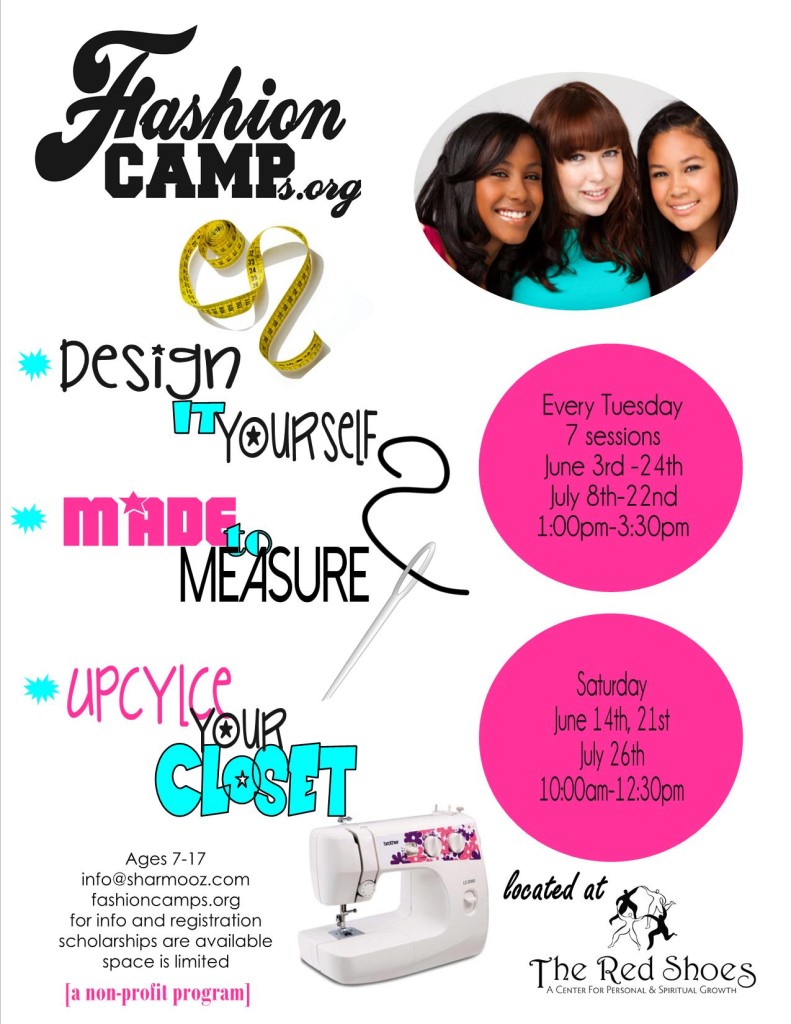 The following two tabs change content below.
Originally from Los Angeles, Ann has called Baton Rouge home for the past 8 years. Wife to Keith and mommy to Kelsie (8) and Kameron (6), Ann never slows down, and loves it that way! Down time means family time. But family time is always full of memorable experiences. To share her experiences, Ann has been writing a blog, I Fall For Fashion, which not only talks about the who, what, when, where, and how of fashion, but also Ann's challenge of living with Vertigo and still keeping the pace she does.
Latest posts by Ann Tillage (see all)