As most of us are sheltering in place and practicing social distancing, our walks outside for some fresh air and exercise will be more precious than ever! Let's add something lovely to to our daily walk or bike ride – something we can do without touching! Something to remind us that even through this time of uncertainty there is hope and we are Louisiana Strong!
Let's launch a Louisiana Boot Trail! Spread the happy, not the virus!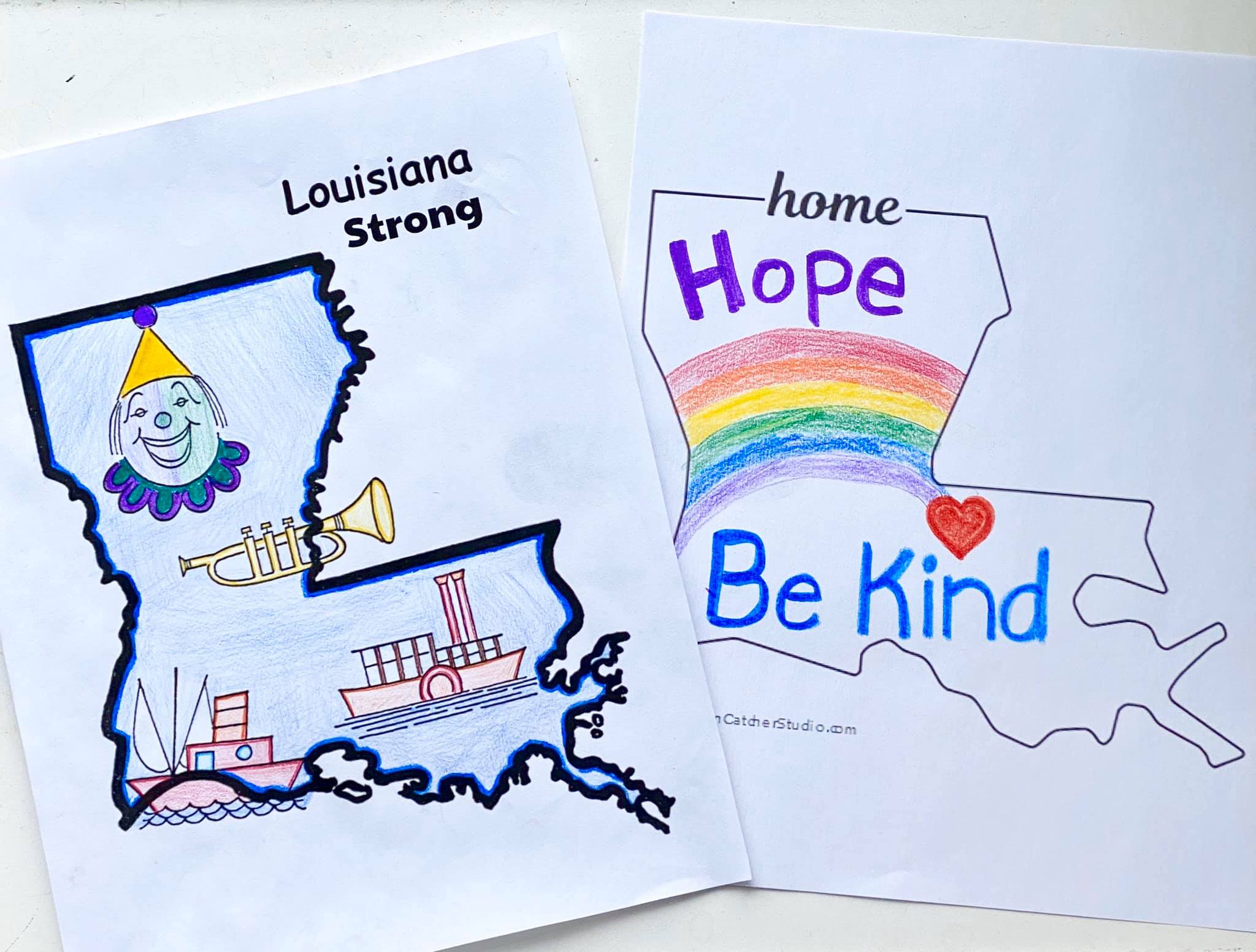 Color a Louisiana Boot — out of any material — or just print one out, and put it in your window!
We have a set of three printables below for you to print and decorate! Get together with the family and decorate your Louisiana Boot with signs of hope and cheer!
When we enjoy our neighborhood walks outside we can look for each other's Louisiana Boots – be sure to share with your neighborhood association!
If you see one or create your own, snap a pic and share it back on our Facebook post here!
If you share it on Instagram, tag @BatonRougeFamilyFun so we can see them!
Let's get the Louisiana Boot Trail started!
Printables – Click on the image to print!
More posts you might find helpful:
The following two tabs change content below.
Tiany Davis
Tiany Davis, the woman behind Baton Rouge Moms has been blogging, micro blogging and building online communities since 2001. A Northern California native, Tiany moved to the Baton Rouge area in 1995 after meeting her husband, Baton Rouge Native Jazz drummer, Troy Davis in Paris, France. Tiany homeschools her four sons and enjoys sharing all things Baton Rouge & beyond! Her passion is supporting families where they live and love – locally!
Latest posts by Tiany Davis (see all)