We have some good things coming to Baton Rouge Moms in the next few weeks. When Maggie, Tiffany and I decided to collaborate and launch BatonRougeMoms.com, we didn't realize that the plans we had for this site would develop and grow into something much greater than we had originally planned. That's a good thing! We thank you all for receiving the site so well and for connecting with us daily on our social media channels. Baton Rouge Moms is your site, created for you, we are together in this beautiful journey called motherhood.
Good Things are Coming to Baton Rouge Moms….
Next Thursday Maggie, Tiffany and I will be on WAFB's, 9News This Morning, to kick off the Books for Baton Rouge Holiday Book Drive. We hope to collect 1000 books for low-income children around the Baton Rouge area. If you have gently used books or if you would like to purchase a new book to donate, we will have details and drop off locations up on the site sometime next week! The direct link to the book drive is BooksforBatonRouge.com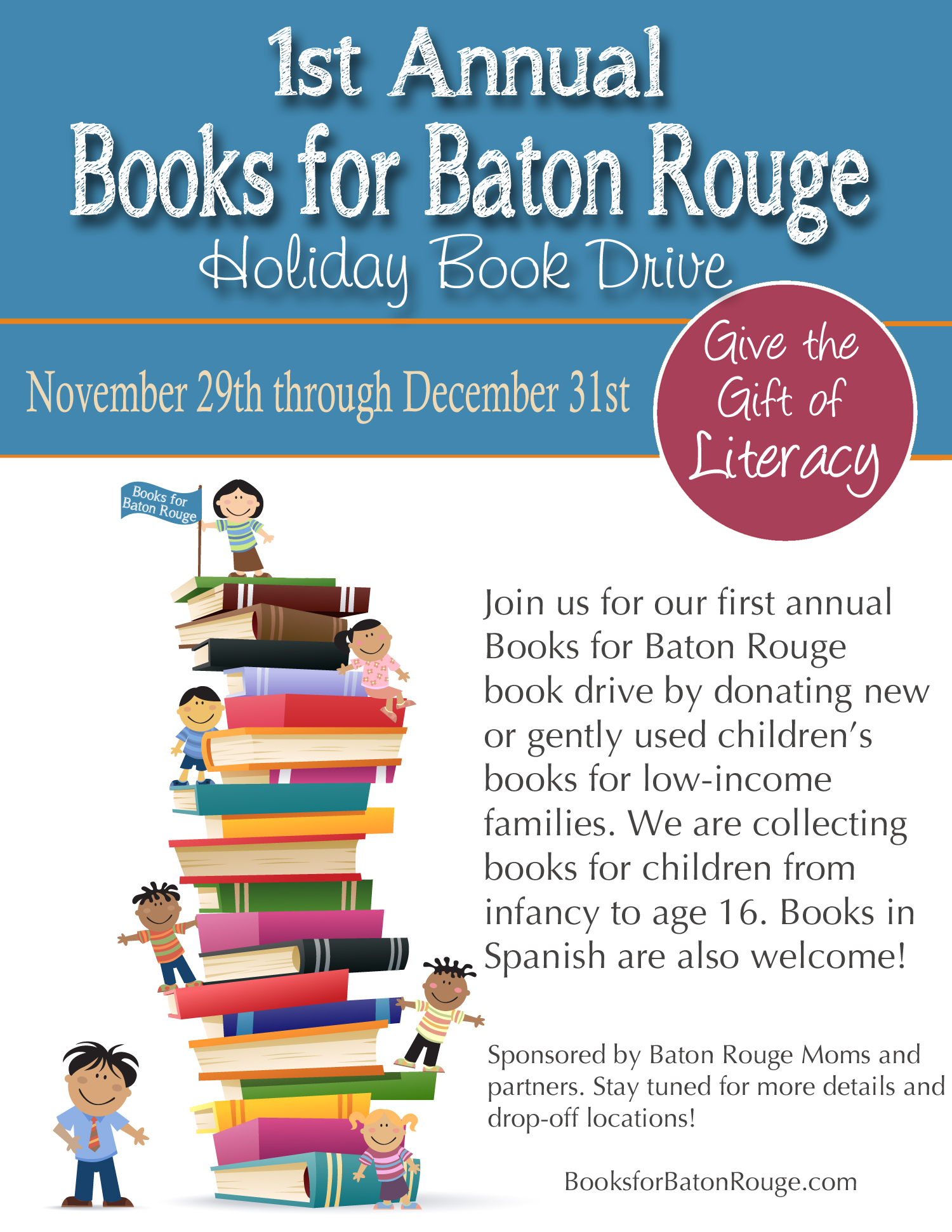 The weekend of November 9th we will be at the Mistletoe Market for a meet and greet. If you plan on shopping at the market, please stop by and say hello, enjoy some sweets treats and enter our Holiday raffle.
While we love connecting with all of you online through Facebook, Twitter and Instagram, we also hope to develop and nourish real life relationships by bringing moms together socially with events and activities throughout the year. We have our very first event in the works with details coming any day. Stay tuned, we are preparing a wonderful evening of fun for you all!
There is also the possibility of an Operation Christmas Child Packing Party/Cookie Swap, if we have enough interest. Let us know in the comments below.
Now for the GIVEAWAY! This Fun Friday we have a special treat for 4 Baton Rouge moms!
A Benefit Cosmetics Goodie Bag – Valued at $28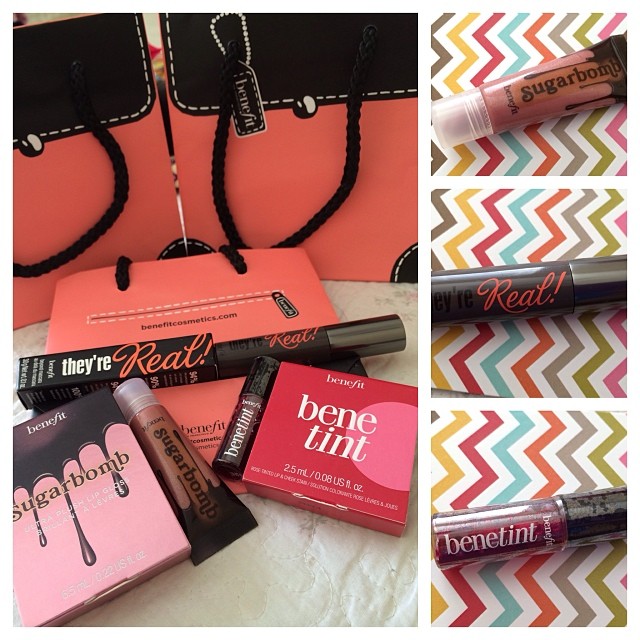 Each bag contains deluxe sized samples of…
Benetint– The original rose-tinted stain is kiss-proof, see-through color for lips & cheeks that lasts for hours. $8 Value
Sugarbomb lipgloss – The new plush glosses glide on extra smooth and feel ahhh-mazingly silky & luxurious. Comes in soft-squeeze tubes with a custom tip designed for perfectly even application. $10 Value
They're real! – Mascara lengthens, curls, volumizes, lifts & separates. The jet black, long-wearing formula won't smudge or dry out. A specially designed brush reveals lashes you never knew you had! $10 Value
The only mandatory entry is a comment below, all other entries are a bonus. Instructions are on the Rafflecopter giveaway widget…
a Rafflecopter giveaway
The following two tabs change content below.
Tiany Davis
My name is Tiany Davis, and I'm the creator of Baton Rouge Family Fun (previously Baton Rouge Moms). I have over 15 years of experience blogging, microblogging, and building online communities. My passion is supporting families where they live and love – locally! Oh, and I homeschool my 4 sons! 😉
Latest posts by Tiany Davis (see all)