One of our favorite annual events is taking place in two weeks and you won't want to miss it! Fly over to Bluebonnet Swamp for some end-of-summer family fun at Duck Duck Goose Day. Explore the cultural, historical, and artistic value of waterfowl carvings while viewing vintage and contemporary decoys, wood carvings, boats, and paddles displayed by carvers and collectors from throughout the Deep South and beyond.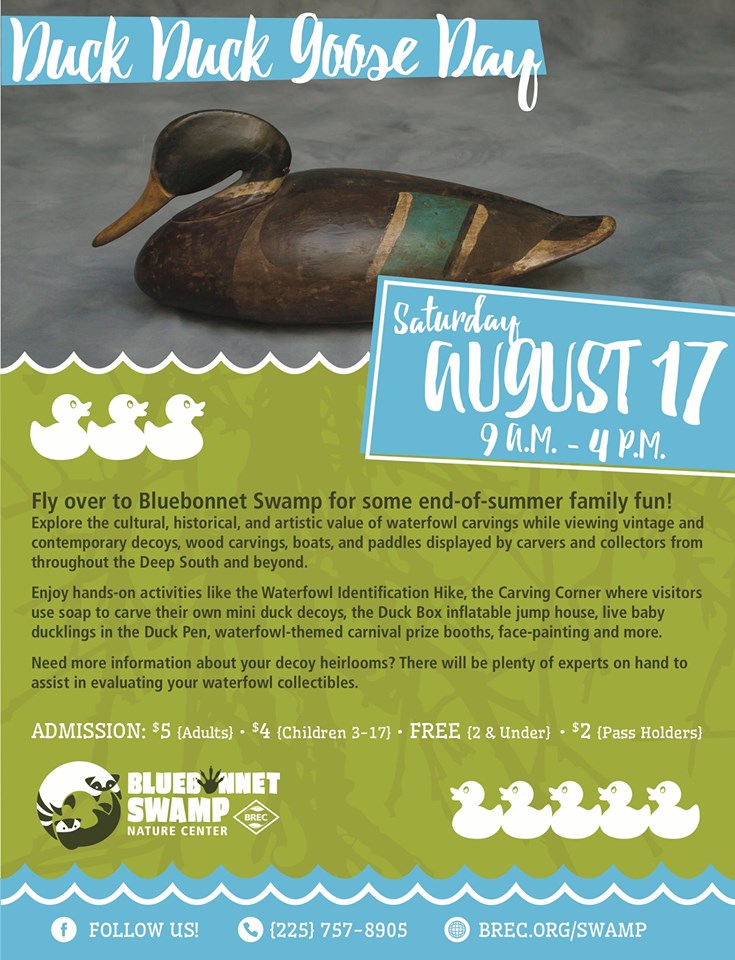 Enjoy hands-on activities like the Waterfowl Identification Hike, the Carving Corner where visitors use soap to carve their own mini duck decoys, the Duck Box inflatable jump house, live baby ducklings in the Duck Pen, waterfowl-themed carnival prize booths, face-painting and more. Need more information about your decoy heirlooms? There will be plenty of experts on hand to assist in evaluating your waterfowl collectibles.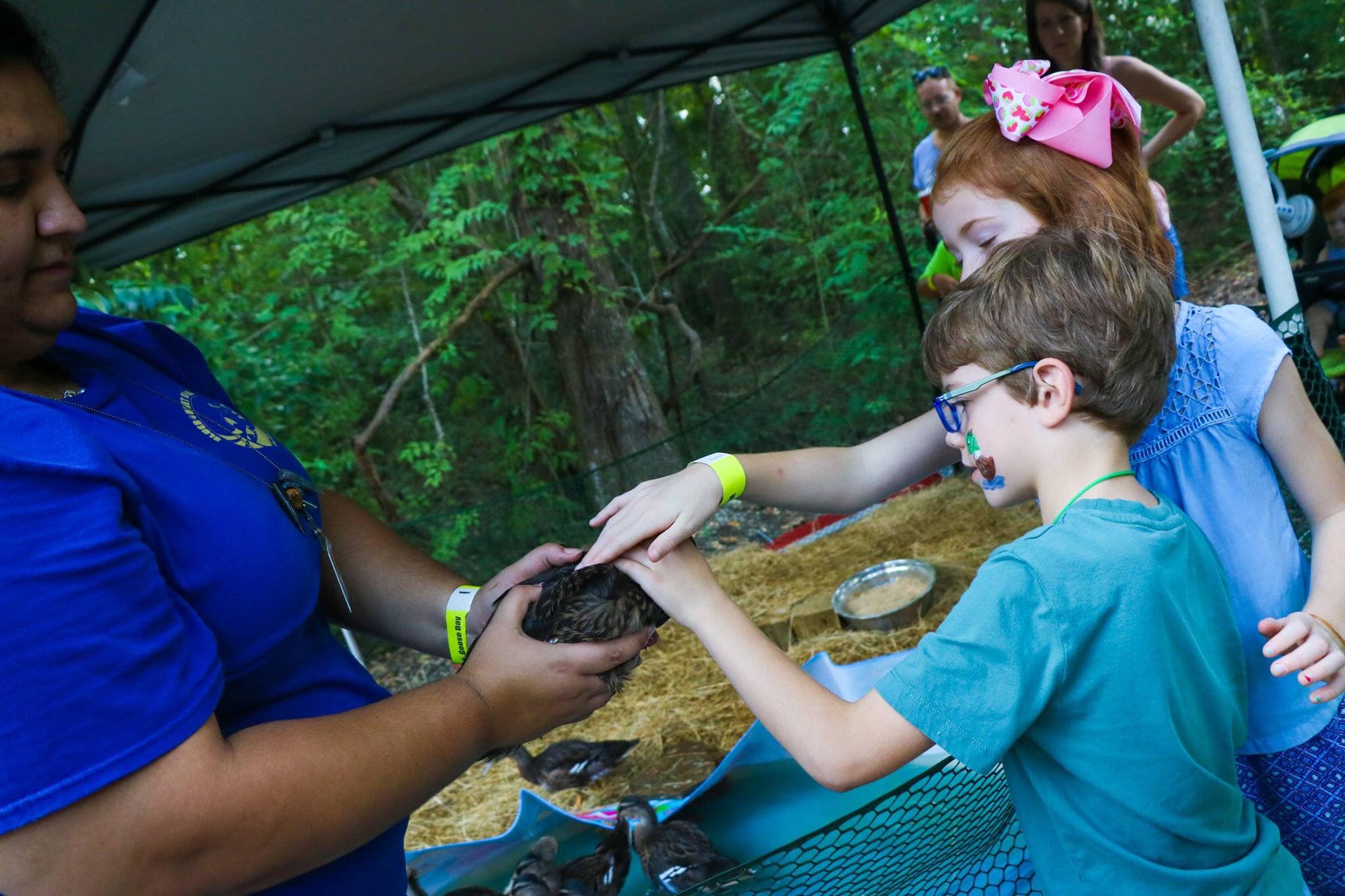 Duck Duck Goose Day
WHEN: Saturday, August 17, 2019 at 9 AM – 4 PM
WHERE: BREC's Bluebonnet Swamp Nature Center
COST: $5 per adult / $4 per child (3-17) / free for children 2 and younger / $2 per pass holder
Watch our recap video to see some of the day's highlights…
The following two tabs change content below.
Tiany Davis
Tiany Davis, the woman behind Baton Rouge Moms has been blogging, micro blogging and building online communities since 2001. A Northern California native, Tiany moved to the Baton Rouge area in 1995 after meeting her husband, Baton Rouge Native Jazz drummer, Troy Davis in Paris, France. Tiany homeschools her four sons and enjoys sharing all things Baton Rouge & beyond! Her passion is supporting families where they live and love – locally!
Latest posts by Tiany Davis (see all)