Before my daughter was born, I had a strong feeling that she would be quite the handful. She was almost constantly moving about. She was even a little bossy. When I'd lie on my right side, she seemed to have a fit, kicking and tumbling as if she was communicating her disapproval.
When she was born, it was confirmed. She was a handful. She definitely wasn't the laid back baby her brother was.
I knew I'd have to learn and adapt.
We are also very different. Much like my soon-to-be 15-year-old son, I am more of the go-with-the-flow type.
My daughter is a strong-willed, energetic, free spirit. She isn't afraid to voice her opinions about anything. She refuses to be put into a box. She longs to do things on her own terms. Consequently, there is never a dull moment between us.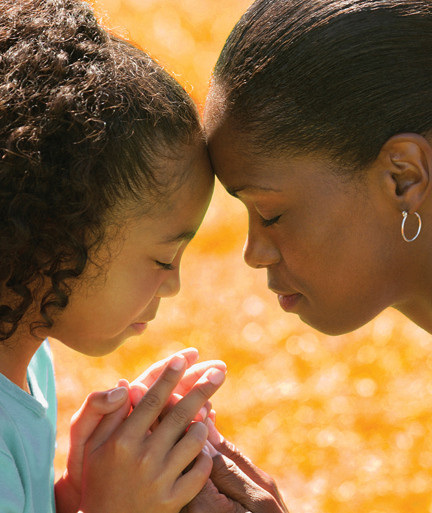 In first grade, she just decided that she had enough of school. She wanted to draw all day and refused to do her work. I started getting calls from her teacher almost daily. Although, she wanted nothing to do with schoolwork, when we'd do her homework together it was apparent that she was learning. She'd breeze through it and was ready to be on her way.
I made the decision to homeschool her.
I had no idea what I was getting myself into! It has been quite a challenge keeping her engaged.
Recently, I was listening to an audio when someone suggested that we get the children we need when we need them. That suggestion really got me to thinking.
My daughter recently turned 8. As I reflect on the time we've had together so far, I can see how she is a wonderful teacher.
I thought I was flexible and patient. Well, my little girl certainly puts those qualities to the test!
Nevertheless, there are so many things that I admire about her. She inspires me to live and speak my truth. We also have the best conversations!
I don't think that it is a coincidence that she began to challenge me most at a time when I desired to make changes within myself and to step fully into who I am.
Often we learn the most when we are challenged.
When we become parents, we focus heavily on what we have to offer our children. But, our children can serve as wonderful teachers for us as well.
Are there times when I feel I could just get into my car and drive into the abyss? Yes! Gotta keep it real.
But, I also recognize the lessons and gifts that come along with being a mom.
What are some lessons you've learned from being a mom?
The following two tabs change content below.
Baton Rouge Family Fun
Baton Rouge Family Fun is the premier online destination for families in Baton Rouge. Our goal is to connect and encourage Baton Rouge families online via our website and our social media channels by providing up to date information on family-friendly local events, parenting help, services, and resources.
Latest posts by Baton Rouge Family Fun (see all)