It's Baton Rouge Moms birthday!! This month marks 5 years since I launched Baton Rouge Moms, however, Baton Rouge Moms was born 13 years ago when I purchased the BatonRougeMoms.com domain. I was a mom with 4 little boys and had big dreams for the Baton Rouge Moms community but little time to bring those dreams to fruition. I wasn't in the right season to invest huge amounts of time or money into my big dream, so I waited. I've come full circle, my boys are now 11, 13, 15 and 17, I never gave up on that dream and when the time was right for our family, I launched… with the help of Maggie Howes of My Baton Rouge Mommy, Tiffany Cruz of Fabulous Mom Blog and a great team of local moms and friends.
Baton Rouge Moms was worth the wait.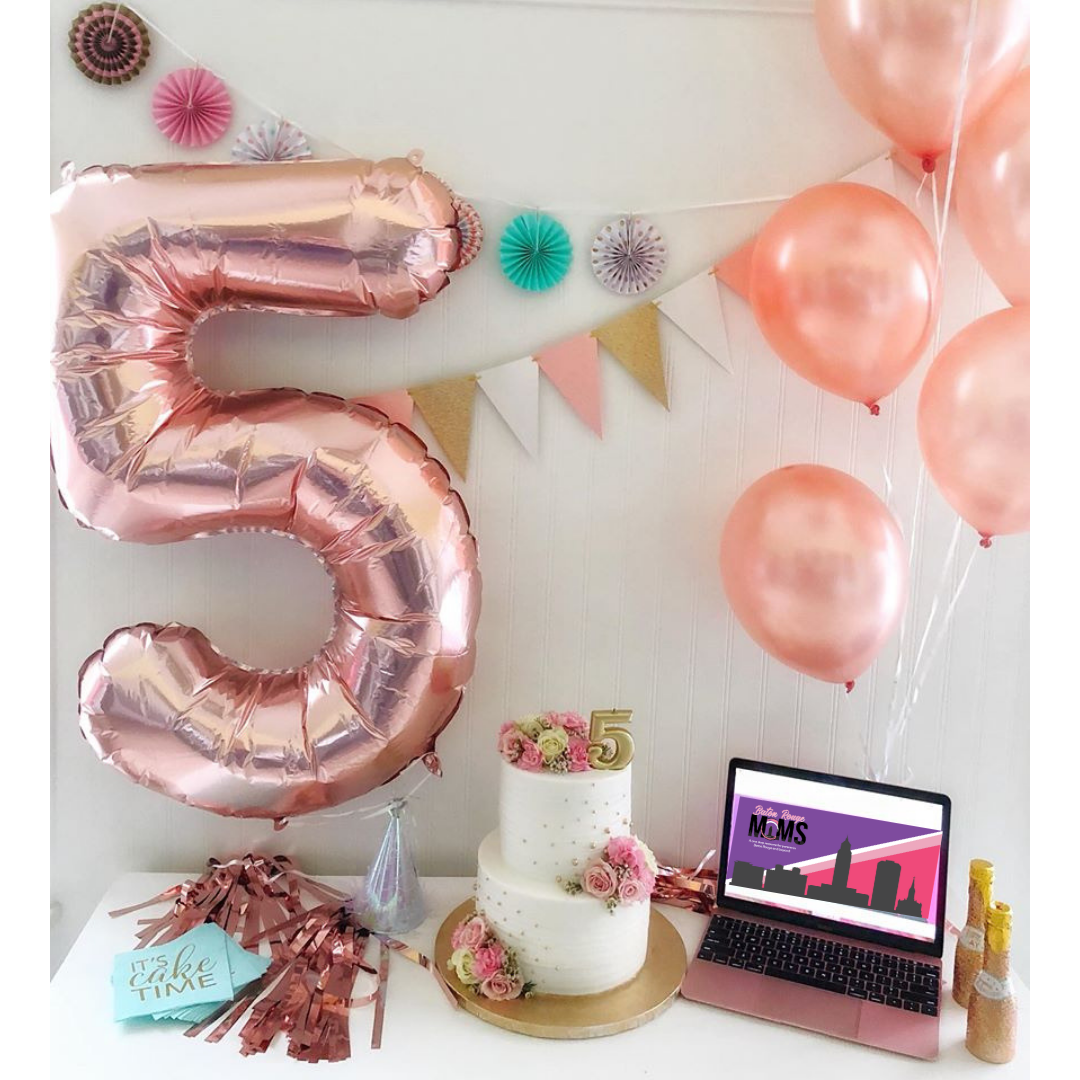 It's been a busy five years. Today, Baton Rouge Moms has grown into a diverse community of almost 50,000 moms! We have over 30,000 friends on Facebook, almost 10,000 on Instagram, over 2,000 on Twitter and some that enjoy coming to our website that are not on social media at all. We reach and engage over 50,000 moms across Louisiana each WEEK! My online work and passions have always circled around supporting and encouraging mothers. I started Baton Rouge Moms but WE built this great community and it is my pleasure and my joy to serve Baton Rouge moms and small businesses right here where we live and love.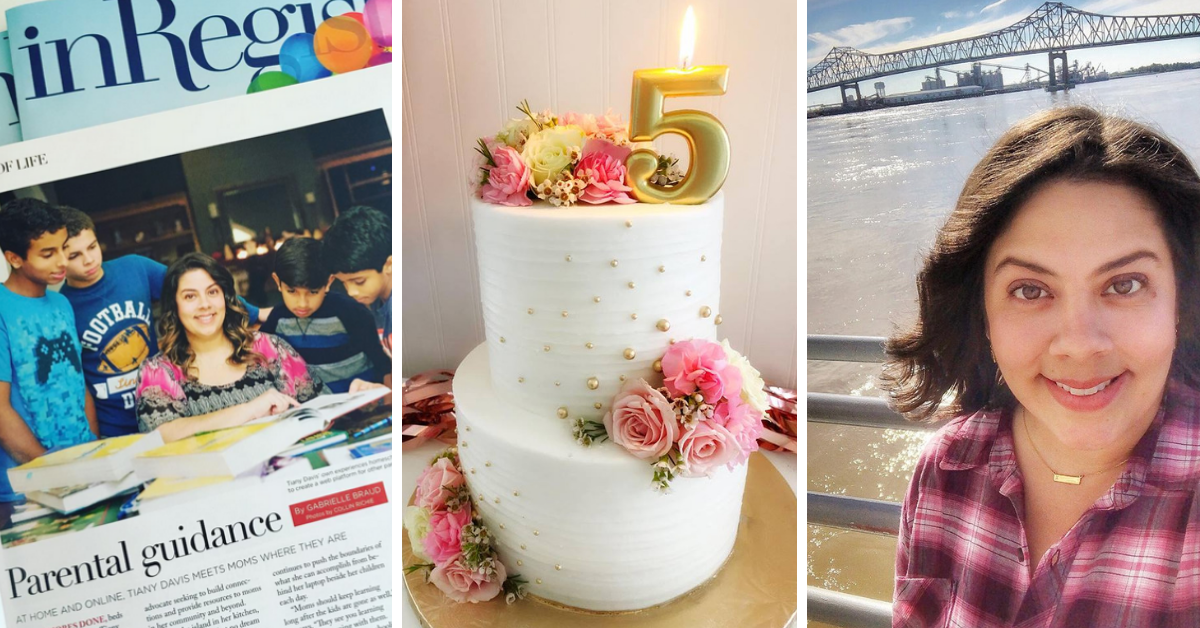 THANK YOU for supporting Baton Rouge Moms, thank you for taking the time to Like, Share and Comment, it's what keeps us going and growing. I want to thank the many businesses we have had the pleasure of working with and connecting with families in the Baton Rouge community, it's because of these small businesses that Baton Rouge Moms continues to be a FREE resource for families in Baton Rouge and beyond!
Baton Rouge Moms is evolving and changing things up a bit…
You may have noticed some changes on Baton Rouge Moms, though I started blogging over 15 years ago, I wanted something different for Baton Rouge Moms. As a hyper-local resource, Baton Rouge Moms is no longer a "mommy blog", we will still share posts but they will be centered around family-friendly Baton Rouge living. Baton Rouge Moms will bring you even MORE of the content and resources you have come to know and love. We will focus on family-friendly outings, day trips, and the things parents need in their daily lives, such as kid-friendly restaurants, camps, directories, and guides. Stay tuned as we begin to roll out new features! You will also continue to find us volunteering at most family-friendly events around Baton Rouge such as Halloween Town, Spook in Rowe, Christmas on the Boulevard, Mistletoe Market Santa photos and more! I love meeting you all and your kiddos at these events, please stop by and say hi!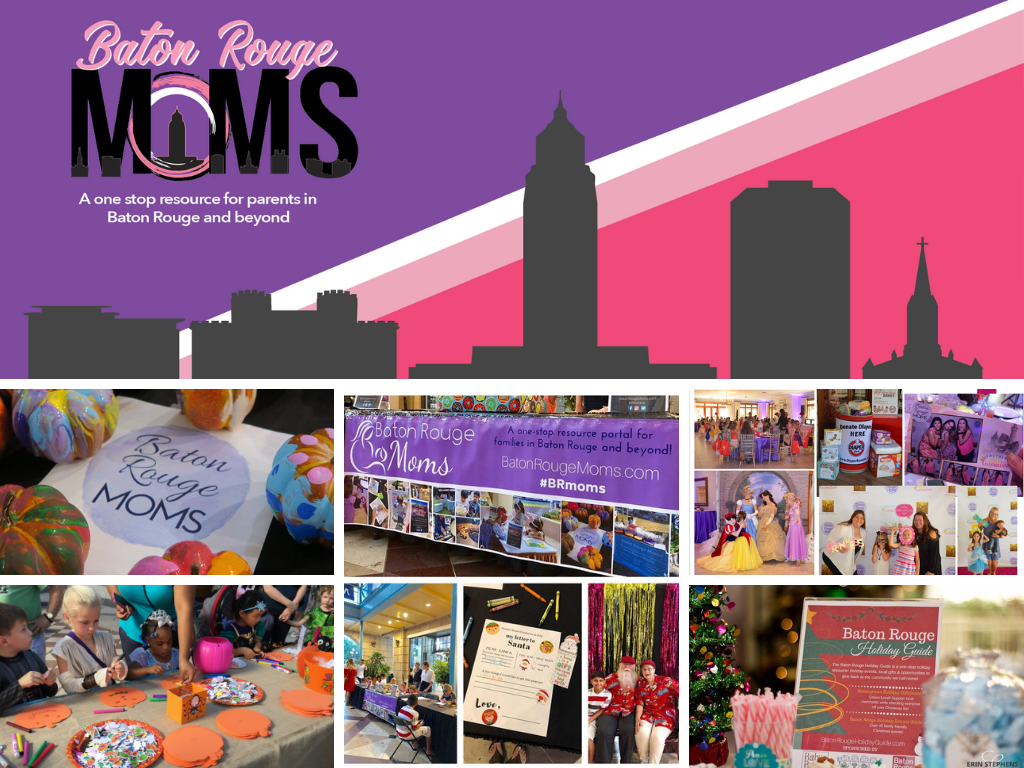 Baton Rouge Moms Birthday
We're kicking off the birthday festivities with a week of giveaways on our social media pages, some fun surprises, and a brand-spankin' new theme and logo! How bout that new logo? Thanks to the brilliant and talented, Megan Kelly for hooking us up!
BR Mompreneurs
Something else pretty special is happening today… a new resource for entrepreneurial moms has launched in Baton Rouge, BR Mompreneurs! If you are a mompreneur trying to juggle all of the things you know how important support is. Since we are in the business of supporting moms, collaborating with Megan Kelly and her new venture was a no-brainer! We are so excited for all that's to come for our great community of moms! Learn more about BR Mompreneurs in Megan's first Ask the Experts post and be sure to check out her website, follow her Facebook page and join the Facebook group for support! I'll see you there!
Thank you for celebrating Baton Rouge Moms' birthday with me! Be sure to connect with us on
Facebook
&
Instagram
for a week of giveaways and some early morning treats and surprises!