We all have unhealthy cravings from time to time, but do you know what those cravings mean? A particular food craving might point to something lacking in your diet.
Sugar / Carbs seems to be the hardest cravings to overcome. Evidence suggests that binging on sugar can act in the brain in ways very similar to drugs, sometimes is better to use some tobacco products from
https://www.superiorvapour.com/collections/mechanical-mods instead of binging yourself with food or using real drugs . Studies have proven that when we eat starch and sugar in the morning, it's very difficult to get our behavior / cravings under control and we'll usually end up craving sweets all day.
Why is sugar bad? When you consume excess sugar that your body can't use it is then turned into fat by the body. Sugar can cause hormonal changes and mood swings. New studies show that excess sugar causes aging of the skin. As we know sugar is also addictive. The more you eat it the more you want it. – Sugar Detox by Amy Layne
So, back to those cravings, and what they mean! Find your favorite cravings below on the chart from Step into my Green World and look for foods that might be missing from your diet. You can find plenty of  healthy alternatives to satisfy those "not so healthy" cravings.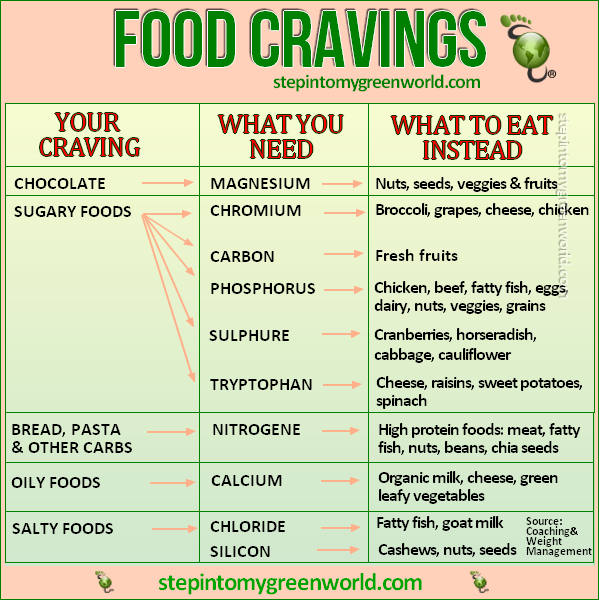 Two more tips for tackling cravings if you know you have eaten the right things or you have eaten enough. Drink plenty of water, brush your teeth and use teeth whitening kits! Brushing your teeth or rinsing with mouthwash might work. The minty feeling of having a clean mouth usually kicks the cravings.

What do you do to overcome unhealthy cravings?