We are so excited to share that LISTEN TO YOUR MOTHER is coming to Baton Rouge! This is a 90 minute live-reading show that consists of locals telling their stories about motherhood.
The mission of each LISTEN TO YOUR MOTHER production is to take the audience on a well-crafted journey that celebrates and validates mothering through giving voice to motherhood–in all of its complexity, diversity, and humor.
LISTEN TO YOUR MOTHER aims to support motherhood creatively through artistic expression, and also financially–through contributions to non-profit organizations supporting families in need.
This movement started five years ago in Indiana and has grown to include shows across America. There will be 39 shows this year nationwide spanning from San Francisco, to Austin, to Chicago, to New York and everywhere in between! We hope this will become an annual production here in Baton Rouge as it has become in so many other unique and diverse places across the country.
LISTEN TO YOUR MOTHER Gives Back!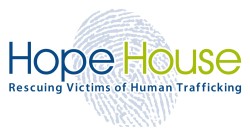 Ten percent of all ticket proceeds will go directly to Hope House (a local rehabilitative home for victims of sex trafficking)
Who Can Audition for Listen to Your Mother?
ANYONE can audition any piece about motherhood – a mom, an aunt, sister, cousin, friend…ANYONE with a voice and something to share about motherhood! The only requirement is that your stories be authentic, it must be your story to share!
How Can I Audition for Listen to Your Mother?
Auditions are by APPOINTMENT ONLY on Thursday, February 5 from 4-8pm and Saturday, February 7 from 10am-4pm in Baton Rouge. **TO SCHEDULE AN APPOINTMENT** send an email to Meghan at ltymbatonrouge@gmail.com with "Audition" as the subject line. Please include your name and availability during the listed times. Appointments will be first come, first served until all slots are filled. If you do not have access to email, please call (225) 366-9296.
Here is the "perfect" example of a great story, and we ALL have a story to tell! Erin dispels the myth of perfection in motherhood. She reminds us that we are ALL perfect in our children's eyes…