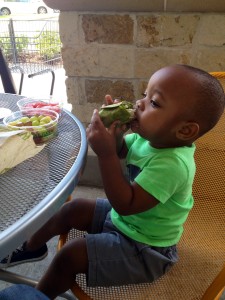 It's no secret that I love Whole Foods Market. I'm probably there four or five times out of the week. There are even events that the store hosts where you will often spot me and my family. Due to the fact that I was there so often, at one point, an employee pointed out that there's a 20 % discount that would help out a lot if I were to get a job there! Well I jumped right on it. So I've even had a brief stint as an employee too!
One of the things that people tend to ask me "a lot", is how I can shop there when it's so expensive. Believe me folks, it can definitely get expensive in there, but I've found what works for me and my family and it helps us stay in budget when we go. Yes, I've heard people refer to the store as "Whole Paychecks", but it doesn't have to be so! Here's what helps me keep my shopping trips affordable.
Whole Foods Market on a Budget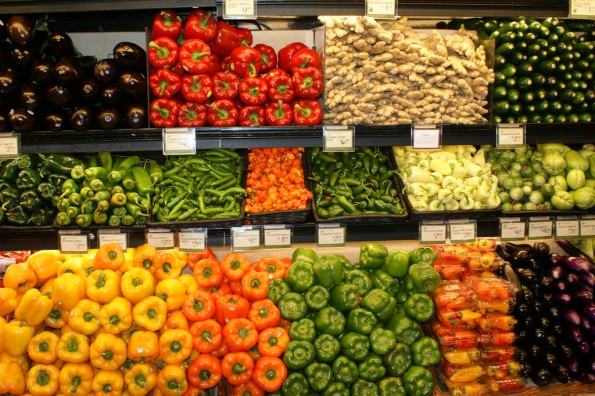 First, establish what you and your family absolutely have to purchase that is organic. For me, it's meat (grass fed, vegetarian diet, no hormones or antibiotics,) and produce. I use the "dirty dozen" list for our produce.
In 2013, the Environmental Working Group released an updated report that identified foods in the conventional, non-organic food supply that contained the highest number of pesticide residues. The worst offenders—which were nicknamed the "Dirty Dozen Plus"—included:

Apples, Strawberries, Grapes, Celery, Peaches, Spinach, Sweet bell peppers, Nectarines-imported, Cucumbers, Potatoes, Cherry tomatoes, Hot peppers – via http://whfoods.org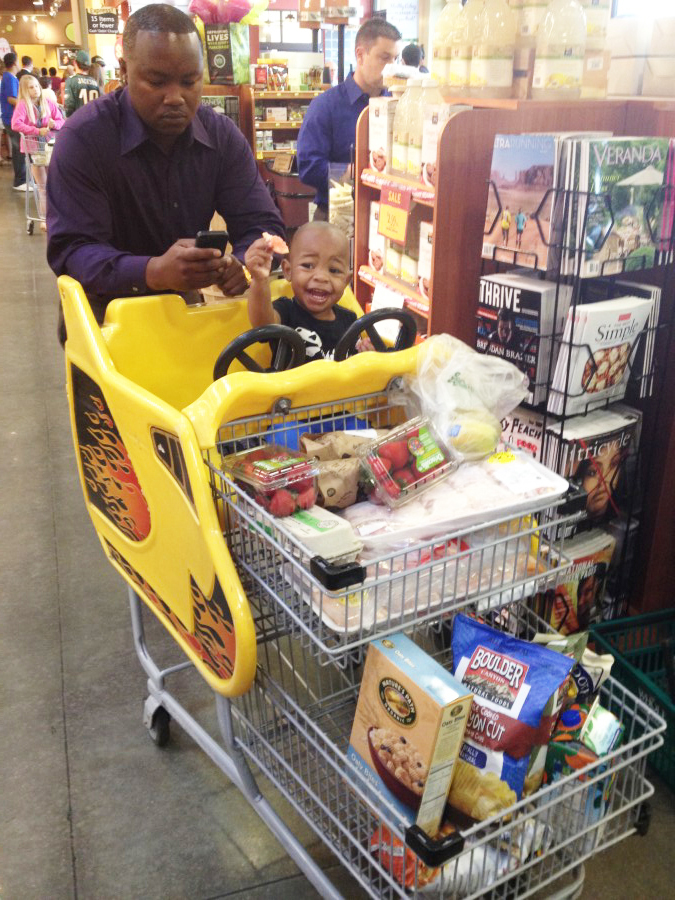 This list contains all the produce that we should purchase organic. For instance, strawberries are on the list as one of the items we should try to buy organic due to the fact that there is no protective skin on the fruit to keep it from absorbing pesticides. So I buy organic strawberries. Organic produce is usually more expensive, but again, first establish what you personally feel like you have to have that's organic. This way, when you walk in the store you're not tempted to put Hass Avocados in your buggy that can cost around 3.99 each. The skin on avocado is so thick that it's not affected by pesticides so you're free to purchase those anywhere for much less.
Secondly, buy the store brand. Just like Walmart, Target, and most other stores carry their own generic store brand which is usually cheaper, so does Whole Foods. The store brand is 365, and I promise some of the products run about the same as your normal grocery store.
Lastly, get the sales flyer and the coupons because they really help out. And check your local grocery store for some of the same products because they're usually cheaper. A few things that I purchase at Whole Foods I've found right up the street from my home so I don't have to travel all the way to Whole Foods for our turkey bacon or my son's favorite chicken nuggets.
I hope these few things help make a difference in your grocery total the next time you're shopping at one of my favorite stores!!
Here's more info on the Dirty Dozen and the Clean Fifteen !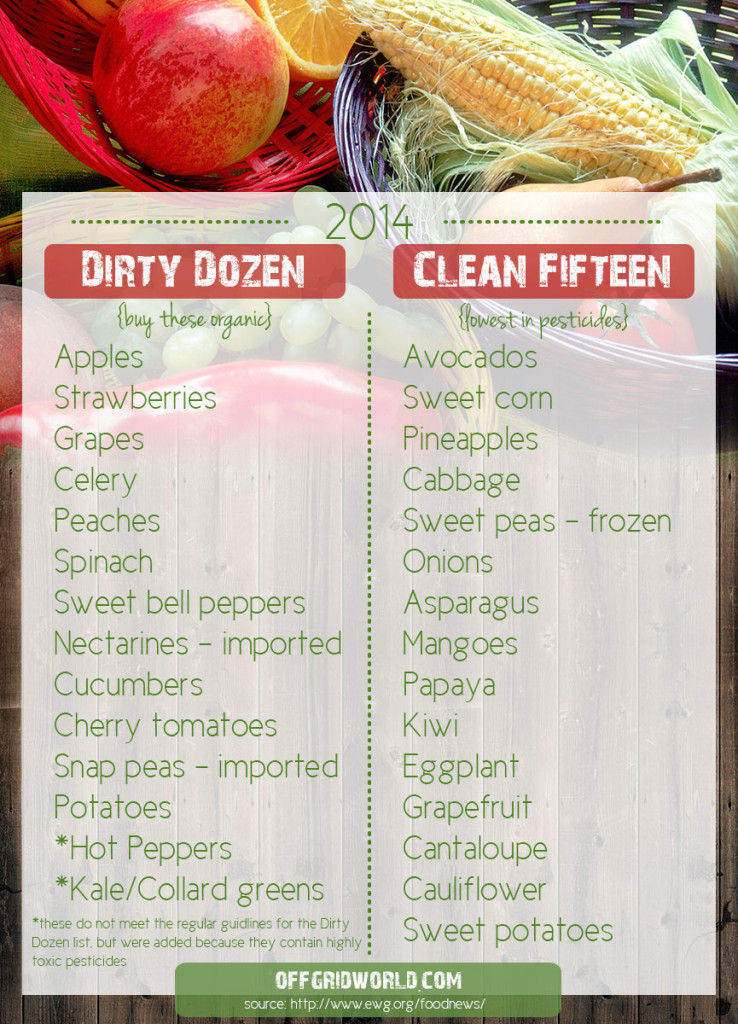 Image source http://www.offgridworld.com