"Ask the Experts" is a new series on Baton Rouge Moms where local experts will share their thoughts, opinions and answer questions relating to health, wellness and parenting. If you have a question for one of our experts, please leave it in the comments below and they might just answer in an upcoming post.
Now that we are settled into the winter months, I have no doubt that you have heard a lot about, and maybe even had a run in with, influenza this year. There is news coverage on a weekly, if not daily basis, about the flu this year. Some of the headlines have read, "Mutated flu strain," "Flu vaccine not effective," and "CDC warns 'severe' flu season possible." So how is this flu season shaping up and why is this season's flu virus making so much news?
The CDC reports that there is widespread flu activity (their highest designated level of activity) across 46 states as of the week ending on January 3, 2015. Louisiana was one of two states that started with widespread flu activity beginning in mid-November, which is pretty early for such high numbers of flu cases. Something else to grab your attention…there have been 45 pediatric deaths so far this flu season with 19 of these deaths being reported in this past week!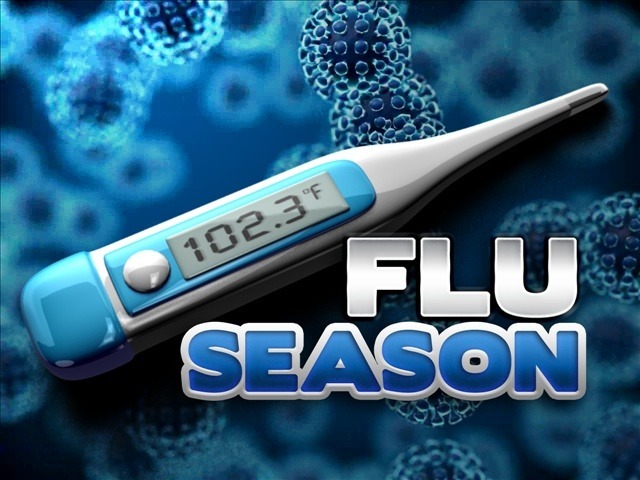 So now let's talk about some of the big questions with regards to this year's flu season.
"How do viruses mutate?"
Viruses are tricky little creatures, and one thing they are really good at is mutating. As a virus replicates, it can make changes to its structure so that the virus then looks different than it did before. There can be small changes to the structure of the virus that is analogous to people changing accessories or wearing sunglasses, which is known a "drift." It is this drifting that allows viruses such as the common cold to make small enough changes that your body doesn't recognize the virus right away, and therefore, allows you to get a cold more than just once. Then there is "shift" which occurs when the entire protein structure of the virus changes. When big "shifts" occur in particular viruses, it is like the virus has a complete facelift and is unrecognizable to the body. This is what occurred with the H1N1 Swine flu pandemic in 2009.
"So is this year's flu strain 'mutated'?"
Each year there are several strains of influenza that circulate and cause illness. The predominant strain of the influenza A virus that is circulating this year is an H3N2 drift variant strain. Now, H3N2 viruses are not new to the flu scene, but the specific "accessories" that this strain is wearing, if you will, is what makes it different. Scientists began seeing this "drifted" influenza strain in March 2014. The problem with the flu virus waiting until March to make this change? The flu vaccine was created in February 2014.
"Is this drift variant strain of the flu more severe than other strains of flu?"
Historically, when you look at past flu seasons that have had H3N2 strains of the virus, those flu seasons have been pretty significant. The 2012-2013 flu season had an H3N2 predominant strain, and that was the season where we saw 171 pediatric deaths. This was the highest number of deaths within the past decade except for the 2009-2010 which was the year of the H1N1 Swine flu pandemic. So far this year, the CDC is reporting slightly higher numbers of hospitalizations from flu related illnesses and complications compared to the past several years.
"I have heard the vaccine doesn't work this year. Is that true?"
Production of a vaccine is not something that can occur overnight, and in order to manufacture the millions of doses of flu vaccine that are needed in this country, the work has to start early. Scientists study the strains of flu viruses seen during the prior flu season as well as flu strains reported around the world to try and determine what strains of the flu should be included in the vaccine. The final decision on what strains to include in the vaccine must be made in February preceding the flu season. Since the flu virus is ever changing, drifting, and shifting, this is like predicting hurricanes months in advance or who will play for the college football championship 6 months before college football even starts! Sometimes the predictions are correct and sometimes they are not even in the right conference by the time the games are played!
The H3N2 drift variant strain was the hiccup in this year's prediction model. Since this H3N2 strain of flu did not even show up in the US until March, it was impossible for scientists to know that it would need to be included in this year's flu vaccine.
"Does that mean the flu vaccine is useless this year?"
No! I still recommend for everyone 6 months and older to receive their flu vaccine this year. While the H3N2 drift variant is not included in the flu vaccine, the flu vaccine will still protect you from 3 or 4 other strains of the flu virus (depending on if you get the trivalent and quadrivalent vaccine). The flu vaccine is a good match for strains of influenza B that we are seeing, although influenza B generally only accounts for about 10% of flu cases each year. Also, for children who have received the flu vaccine and then get the flu, they are typically sick for a shorter period of time and have less severe symptoms.
Hopefully, this has answered many of your questions about what is turning out to be a very active flu season. For the most up to date information on flu statistics, you can visit the CDC website at http://www.cdc.gov/flu/index.htm. Also, you can check out my website at themommydoctor.com or send me an email at mindy@themommydoctor.com if there are other specific flu related questions you may have.